Joost Kok (EEMCS): 'Big plans on one hand, growing pains on the other'
'It feels like a year that was postponed. I am not just talking about postponed parties like the lustrum of the UT, but also visitation committees that would have come here and postponed promotions. For EEMCS, the credo is: We cannot do it alone. That is why we look beyond the walls of the faculty itself. On the example, as a faculty, we are involved in initiatives that will see a lot of movement. In the field of Life Long Learning, the Centre for Security and Digitization in Apeldoorn will commence. We are secretary (penvoerder in Dutch, ed.) of the NanoLab, which can probably count on a significant boost from the National Growth Fund. The Digital Society Institute will work with artificial intelligence and the DesignLab will focus on citizen science. There are also more concrete plans for the Robotics Centre and a Creative Technology branch in collaboration with the VU is in construction. In short, all kinds of different initiatives which we as EEMCS are involved in.
'We should absolutely not underestimate the impact of the corona crisis'
I suspect that this year, the pressure on education will remain. It remains to be seen how the numerus fixus for Technical Computer Science will turn out. But we are also a faculty that offers a lot of education to the entire UT. Knowing that electrical engineering, mathematics and computer science is present in many courses, we are also experiencing the growth of UT from 10 thousand to about 13 to 14 thousand students. In addition, we also have to deal with relocations, for example from Human Media Interaction to the Citadel and a part of the support to Kennispark.
On the one hand, we have plans for themes on which we want to have an impact, such as the energy transition, robotisation, artificial intelligence and cybersecurity. On the other hand, we also experience growing pains. And then there is the unpredictability that Covid brings. The big challenge, therefore, is setting priorities. No, I am not completely clear on them myself yet. We want a lot, have big plans and want to dive in the deep end. But even if you are in good shape, if the temperature of the water deviates, the implementation of those plans can still be disappointing. What determines the water temperature? I think it's in the people. We should absolutely not underestimate the impact of the corona crisis.'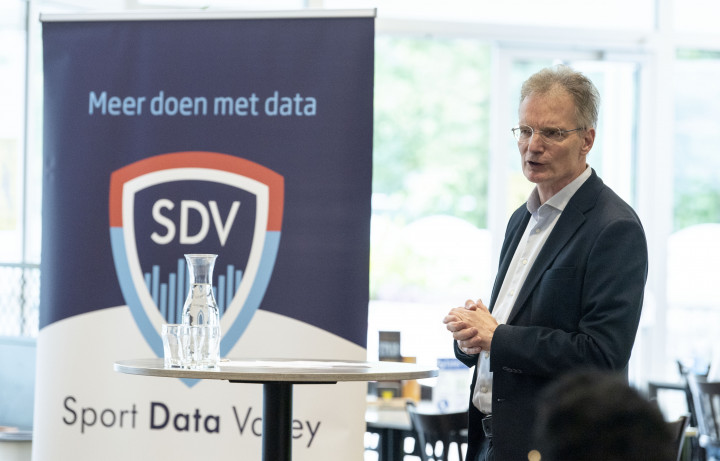 ---
Bart Koopman (ET): 'More is possible and that is cause for new ambition'
'I think 2022 will be a very good year. Covid will still stay around for a while, but I think we are getting better and better at working around it. I am convinced that we will see each other more often. There are a lot of things that are to be done for ET. The development of the robotics cluster will continue to take shape, starting with a virtual centre. In addition, the new robotics master's program will be launched in collaboration with the EEMCS faculty.
We also working on a new master's programme, called Humanitarian Engineering, in collaboration with BMS and ITC. It is a technology programme that aims to provide solutions to global issues in the field of development and sustainability. There is also an important milestone. This year, the first batch of Mechanical Engineering students from the joint study program with the VU will receive their bachelor's degrees. Many of them want to continue with a master's degree at UT. That is good news because that is how we bring talent to the Twente region.
'As far as I'm concerned, we're taking a growth break, and take a step back to see where we are now'
Various new construction projects will also start in 2022, such as the construction of our new workshop, CUBE, which will give education a major boost. In collaboration with ITC, we will get a Living Innovation Lab on the edge of the campus dedicated to soil research. And this year, Fraunhofer's Advanced Manufacturing Centre (AMC), a kind of workshop annexe showroom, will be built at Kennispark. We, as faculty ET, are the secretary. I also see many other initiatives emerging for new labs. Some examples are a lab for soft metamaterials or a lab for maintenance.
Things are looking bright for our faculty in terms of research funding as well. We are still in the race with various projects for the National Growth Fund. It remains to be seen how it will turn out, but at least we are participating well. Not so long ago, there were times when we as a faculty had to pinch every penny. We will no longer be in that situation – as it seems now – in the coming years. More is possible and that gives new motivation.
Yet there are plenty of challenges for 2022. As a faculty, we are struggling with housing problems due to the rapid growth of recent years. As a university, we must ask ourselves how big we really want to be. The UT is known for personal attention. I don't think we should aim for much further growth. UT has grown tremendously during the corona crisis as well. How will housing work out once the corona situation normalizes and we return to campus more often? There are new colleagues whom I have hardly spoken to in person. As far as I'm concerned, we're taking a growth break, and take a step back to see where we are now. In the meantime, we are working on emergency solutions, for example by renting office space at Kennispark. But I am confident that we will get through this together.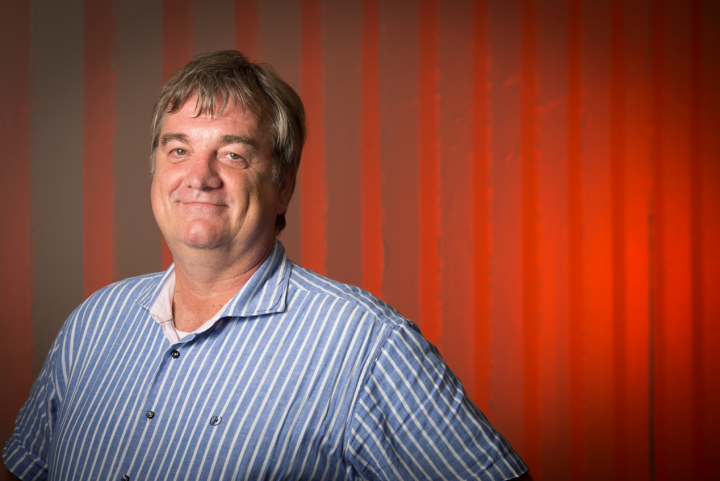 ---
Jennifer Herek (S&T): 'Blur the lines between faculties'
'First and foremost, I do not want to exclusively talk about the S&T faculty. I think 2022 is the year that we should focus on more collaboration between the faculties. We have already taken steps in that direction last year, especially with the beta and technology faculties, through the implementation of the sector plans and on the housing problem. But we also worked together with the BMS faculty to search for new HR managers, for example. I think it is good that we blur the lines between the faculties and try to bridge our differences. If every faculty goes its own way and, for example, all make a separate policy in the field of recognition & rewarding, I fear a lot of time and energy will be wasted. What we need is a sweet spot between a central policy and the respecting, valuing, and preserving of local accents. I also think a lot of it depends on people's attitudes. I see the UT shifting to a more team-like and dialogical way of working and I hope that this trend will continue and that more people will see its added value.
'I think we can achieve a lot this year, on matters that we have prepared in recent years'
What is specifically planned for S&T this year? We are preparing a new theme month, this time focused on integrity. Last year we organised a month that was completely devoted to education and the great thing is that the EEMCS faculty plans to have their own Month of Education this year. At S&T, we will be discussing all aspects of integrity: academic, social business… We want to organise this as flexibly as possible, with a suitable offer at suitable times for everyone within the faculty. Ultimately, it is also about creating awareness.
We are also busy developing a new faculty strategy. We have formulated, or rather refined, our core values. For S&T these are: trust, balance, and guts. We involve all kinds of people from within and outside the faculty to develop this strategy, to develop something that connects our people, infrastructure, and way of working. Of course, the corona crisis also plays its part in this. The plan is to complete the strategy by the summer.
In addition, housing is an important theme this year. The UT is growing and S&T is no exception. There are now housing plans per faculty, the next step is to align those plans. Preferably thematically, across faculties. The robotics cluster is a good example of this: look at interfaculty themes and look for the best way to profile them. One of the unique aspects of the UT is that we do not have our own faculty buildings. We can use that in an even smarter way now that we are growing. De Es is the preferred location for expansion. Details are still uncertain, but we want the choices we make in our strategy to be reinforced by housing.
Anyway, 2022 feels like a new dawn. A new Executive Board, more diversity in upper management, a new cabinet with a new Minister of Education, Culture and Science and plans for more funding… I think we can achieve a lot this year, on matters that we have prepared in recent years. I look forward to a year of doing.'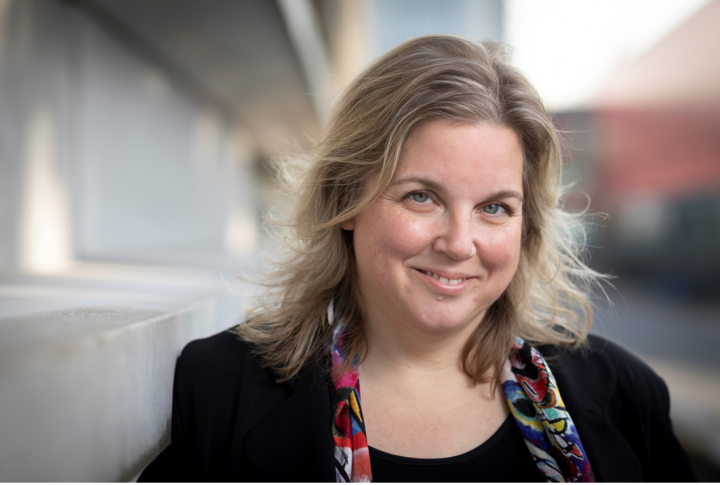 ---
Freek van der Meer (ITC): 'Growth will be a point of discussion, how big do we want to become as UT?'
'As ITC, we are going into a good year. I do not want to talk too much about corona, I am done talking about that by now. I think everyone has learned to deal with it. Last year, during our 70th anniversary as faculty, we started the Centre for Disaster Resilience. I expect the centre to bear fruits this year. For ITC, economic growth in combination with the climate agenda is an important topic. The new cabinet is also investing heavily in this. With our professor Maarten van Aalst, we are very visible in this area. And with an honorary doctorate for Debra Roberts of the UN climate panel IPCC, everything will come together nicely in 2022. It makes me very enthusiastic.
This year is also dominated by the upcoming relocation. ITC is coming to campus. Although we will not move in 2022, we can see the new faculty building emerge this year. At first, there was a completely stripped carcass, but slowly the first contours of the new building appear. That is exciting to see. It is not yet entirely clear when exactly we will move, although it will in any case not be in the middle of an academic year.'
'We have gone too far in measuring research performance, even though education is our core task as a university'
'In addition, Life Long Learning will be a central theme for ITC in collaboration with secondary vocational education institutions, universities of applied sciences and other regional partners. It is an important mission of the UT and our faculty has a lot of experience with the subject. A new initiative in the field of Life Long Learning is the Geo-Academy, which will start in 2023. 'Recognising & rewarding' is also high on our agenda. We have – charmingly said – gone too far in measuring research performance, even though education is our core task as a university. We must serve our students well, both in regular education and in lifelong learning. ITC already has a professor with an emphasis on education, but we will continue to pioneer in this field in the coming years.'
'Obviously, there are also challenges. The UT has grown rapidly. When appointing teachers to keep up with the growth in the number of students, we are always one step behind. Growth will be a point of discussion in the coming years, and we need to look closely at our ambition: how big do we want to become as UT? And I preferred not to talk about it, but corona remains a challenge this year too. I started my position in April 2020, so I am a 'corona dean'. It would be nice if we could meet again this year in a normal setting. It's a crazy time. But we also learned a lot. The UT has achieved a world-class achievement by switching to online education within one week. Pre-U, UT's pre-university program that falls under ITC, also delivered an impressive digitization effort with secondary schools. I am proud of that.'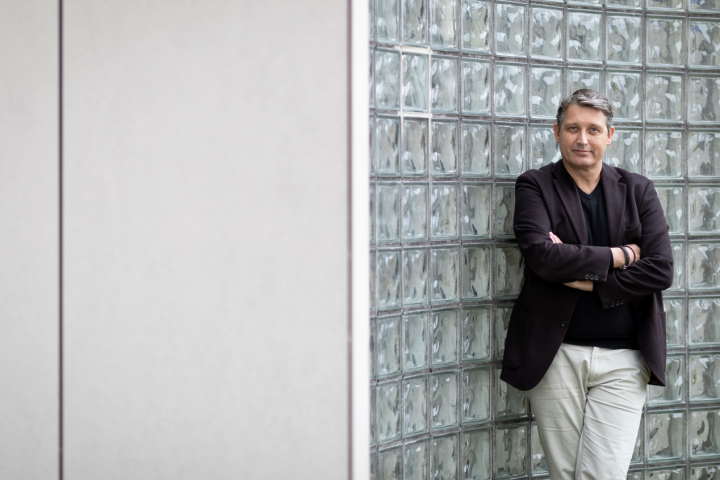 ---
Theo Toonen (BMS): 'Taking care of people has fallen behind'
'For BMS, 2022 means, among other things, shifts in the faculty board. In about three months, Tanya Bondarouk will take over the baton from me. In principle, the arrival of a new dean is also accompanied by new vice deans. I understand that Tanya has indicated that she wants to look for continuity, also per the agreements with the Executive Board. About seven years ago, we said that our reorganization procedure, BMS Under Steam, would take about ten years. That procedure is now increasingly intertwining with initiatives that are in line with Shaping2030, such as Challenge Based Learning – in which BMS will play an important role – as well as our Teaching Acadamy and Research Academy. The biggest challenge is connecting Shaping to Steam. It reminds me of Louis van Gaal's statements about the choice of a formation for a football team. Are we, as BMS, going to play 4-3-3? Of will it be 5-3-2? We know the formations, we have good players on our team, but it is also important that everyone can work well together.
'Now it is most important to take care of the organization, the people'
The latter is a point of focus. The faculty has grown in recent years, despite shrinking being the goal. In addition to all kinds of personnel shifts, we have in total gained an extra thirty people. We have everything in order financially speaking, our profile is in order, the planning & control is in order. Now it is most important to take care of the organization, of the people. This has fallen behind due to, among other things, the corona crisis. I do notice the distance. Both physically – people are working at BMS who have never been on campus – and in another way: finding your rhythm within the organisation, to the systems and colleagues. Such connections are best established in a more informal atmosphere. Even organising cooking workshops was discussed last year, but unfortunately could not be carried out. Let's hope that such initiatives can take place this year.
In the meantime, step by step, I hand over my work to my successor, while I try to complete matters as well as possible. At BMS we have a relatively large number of external PhD students, which is something I can specifically work on, in drawing up a policy. And there is now a draft recommendation from the SEP research visitation committee. I am reasonably satisfied with it; there are no surprising things in it and I also agree with the points they are critical on. These are matters that will be in good hands with the new dean.'