This research and education program in Urban Resilience is a collaboration between the University of Twente and the Stevens Institute of Technology in Hoboken, USA. The first edition of the Hoboken Project took place in 2016 and the second one has its official kick off today at the UT.
Two months in Hoboken
Six carefully chosen UT students will participate in the program this year. 'There was a fierce competition. In the end, we picked three students of the Bachelor's program European Public Administration, two Master's students of Civil Engineering and Management and one Master's student of Philosophy of Science, Technology and Society,' says Inge van Haare, the project coordinator.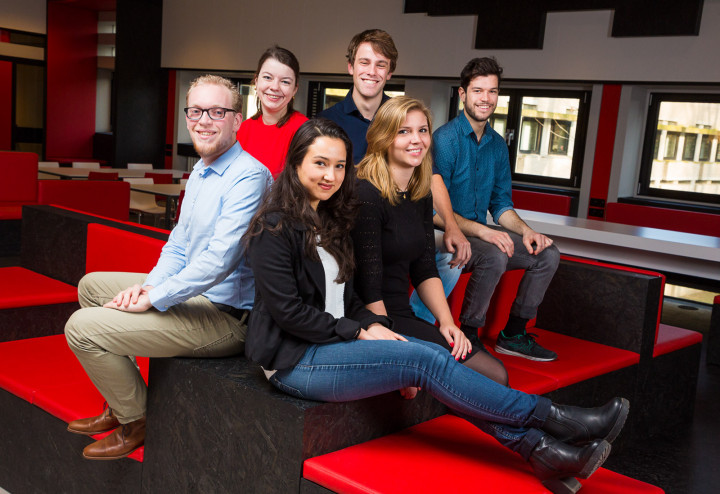 As of today, the students will be divided into three multidisciplinary teams and start working on their research projects, which will be supervised by both UT and Stevens staff. The teams will then have until May to prepare their research proposals and get ready for their stay in Hoboken, where they will work on their field studies for two months.
Urban resilience
Although the details of the student projects are not yet decided, all of them will be related to the topic of urban resilience. 'That is a very hot topic in New York, especially since the disaster caused by the hurricane Sandy in 2012,' clarifies Inge van Haare. 'University of Twente has a lot of knowledge in that field and can share it with staff and students at Stevens. We can learn from each other. In fact, Project Hoboken is only one part of our larger strategic cooperation with Stevens which was initiated by BMS dean Theo Toonen and within which we also organize joint research and staff visits.'