There wasn't one specific reason as to why Maréchal became interested in sustainability. But there was a moment. A moment when a teenager in Brabant decided to stand up for the environment. 'When I was about sixteen years old, a teacher at school attempted to make a joke about throwing waste in nature,' she says. 'It made me angry and I told him that it wasn't cool, that you should take care of the environment, not destroy it. In my memory, the entire class turned around when the teacher asked me to repeat what I had said. I considered just being quiet, but in the end I dared to stand up for what I believed in. And I have never stopped since.'
'Making environmentally friendly choices doesn't mean getting less'
Evidence would suggest this to be true. When offered a coffee in Starbucks during the interview, Brechje Maréchal first checks if the beverage can be served in a ceramic cup. The answer, sadly, is no. No ceramic cups are available. 'Then I'll stick with my water,' responds the Policy Officer. She also doesn't own a car, prefers to cycle everywhere, has been a vegetarian for almost thirty years, and shops locally at the open-air market to minimize the use of plastic packaging. 'All this is quite easy for me. Making environmentally friendly choices doesn't mean getting less, it just means being conscious.' This is a lesson that can be applied anywhere, as Maréchal knows from her very diverse life experiences.
All around the world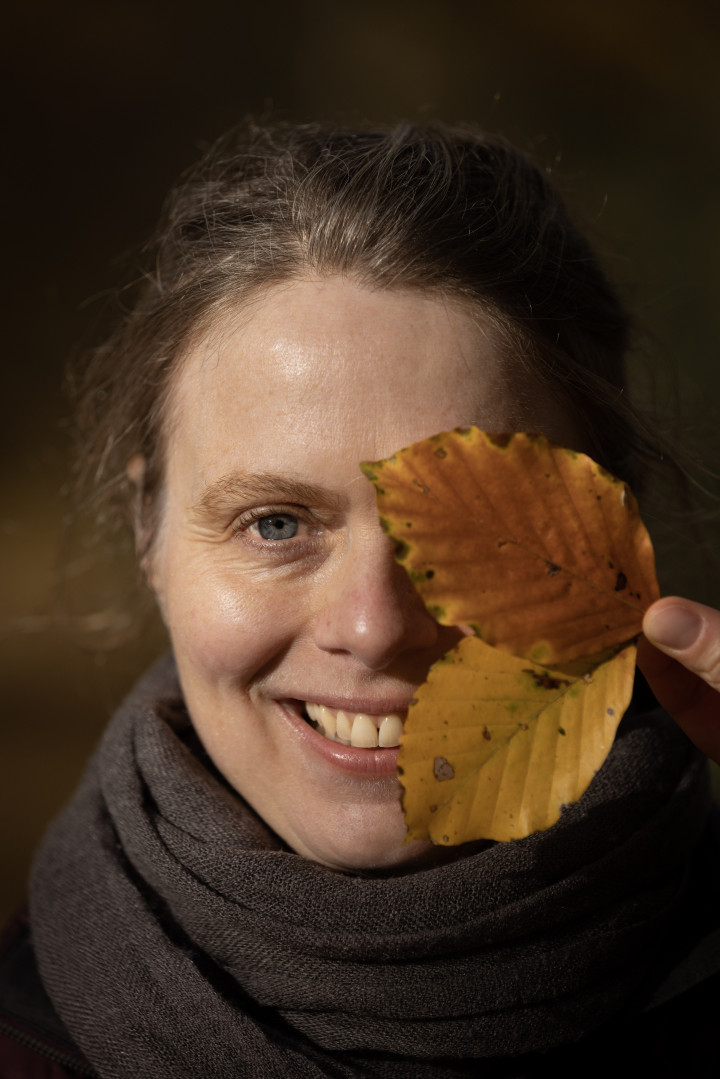 Honduras, Colombia, USA, Philippines… These are only a few countries on the list of Maréchal's past residences. In fact, Twente, where she has lived for seven years now, is the longest lasting homebase she's had since leaving her parents' house. Her love for new challenges and exploring different corners of the world might have started during her 'personal development trip' to Kenya in 1996. 'When I was studying in Wageningen, I decided to switch study programmes and focus on the tropics, but I had never been to the tropics before. So I went backpacking in Kenya. Overall it was an amazing experience. Back then, there was no email, no mobile phones, credit cards barely worked. I was volunteering at an organic farm, where I didn't understand the local language. During this trip, I learnt how to deal with loneliness– it helps you not to limit yourself and deprive yourself of experiences.'
A couple of years later, Maréchal did an internship at a research institute in Colombia, where she also met her husband. ('He is from Wales, but he was working there at the time.') The next trip was to Honduras, to work on her thesis. 'I was living in the middle of nowhere, four hours away from anywhere, in an area with only radio contact. I was studying erosion in farmers' fields, but also the perception of farmers, because I saw that they didn't necessarily speak the same language, or used the same terminology as scientists did. I think that was the first time I realized how important it was to find a common language. It's the same with sustainability. You might be having a discussion about a sustainability issue, but you both might be talking about something totally different. For me, sustainability refers to responsible use of resources and minimizing emissions. But that is still too abstract for many people.'
'All the effort shouldn't just be coming from the employees'
'I have lived in many different places. We moved around a lot mainly due to my husband's work – he is professor in Spatial Agriculture and Food Security. I worked in many different areas - community development, teaching, research and outreach. I got my Master's degree in the Philippines, where I also worked at a research institute on sustainability in the rice value chain. It's so valuable to have these experiences,' says Maréchal. 'It's so important for young people, students, to be exposed to different cultures. At the same time, at the UT we encourage people to be conscious of how they travel. A lot of the CO2 footprint of the UT comes from people's commute and from business or study travel. If you can, choose the option with the least environmental impact. Take the train within the 800 km radius. We ask people to consider alternatives, but we also try to facilitate these alternative options. We want to make it easier for people to make the more environmentally friendly choice. All the effort shouldn't just be coming from the employees, we need to facilitate this. Yet, everyone can make choices that make it easier to be more sustainable. For example, if you are organizing a conference, don't organize it near an airport, organize it near a train station. And offer hybrid attendance.'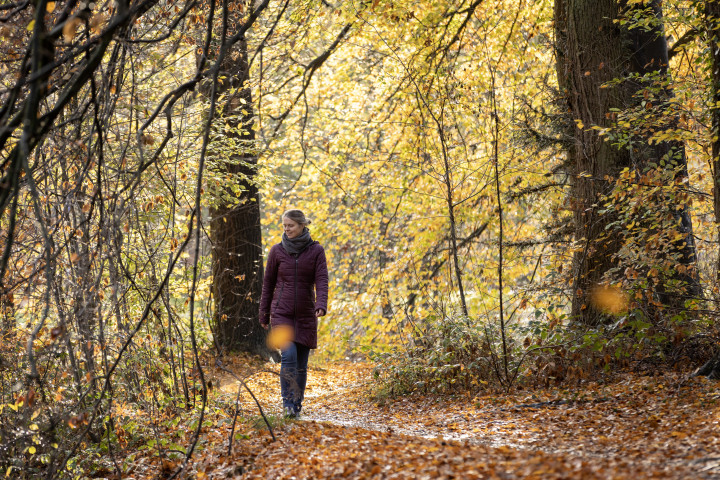 From policy to action
In her role at the UT, Maréchal is the programme manager of the Sustainability, Energy and Environment (SEE) programme which was set up mid-2018 to structurally work on improving the SEE performance of the university. Based at the Campus and Facility Management department, she also manages the environmental permit and works to meet all requirements associated with it. She jointly coordinated the working group on sustainability for the new UT strategy Shaping 2030, participated in the Shaping Expert Group on sustainability and developed the sustainability policy for operational management.
'When someone from my running group shared this vacancy at the UT, I thought this job was written for me. I had a lot of ideas. In my position I focus on making plans to meet the sustainability ambition of the university, collecting information and providing transparent reporting. A large part of my job is to kick-start sustainability projects. I drafted the sustainability policy using a lot of input from many colleagues and students. Sustainability is now on the agenda at the UT, but it needs to be integrated throughout the organisation. To make real changes, we need support and input from the faculties and departments. As the sustainability team, people sometimes expect that we know everything and can be involved in everything, but we can't be everywhere. Everyone needs to consider sustainability aspects when they take decisions or plan projects.'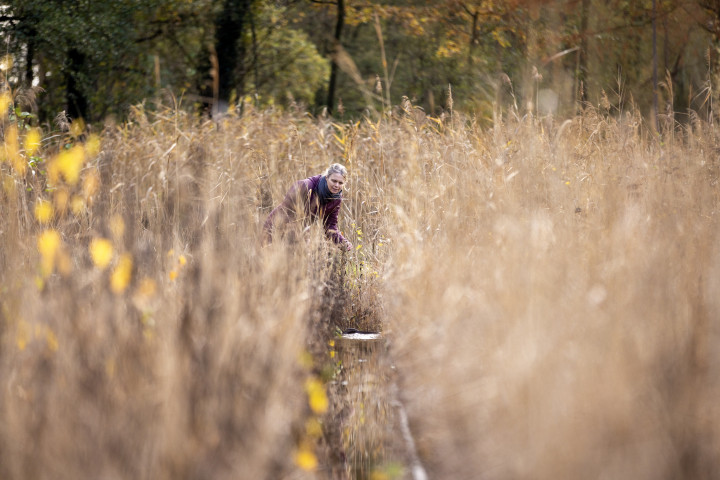 'The last thing we want to do is greenwashing' 
'I feel that a lot has changed at the UT since 2018, when I started working here,' says Maréchal. 'We have achieved a lot in making sustainability visible. The next step after policy making was developing implementation plans. We needed to translate our goals into action. We have set our ambitions and now we focus on making progress. With the current high energy prices, there is even more incentive to be conscious of our energy consumption. Becoming a sustainable organisation is not a straight path. We try, fail, try again and succeed. The last thing we want to do is greenwashing. We want real progress but sometimes we can only take small steps, because the organisation isn't ready yet for big steps. I find that very hard. Yes, we focus on where we can make the most impact – energy and mobility -, but besides impact you need support in the UT community. And for that, you also need to focus on visible measures that may look like small steps. For example, work lunches recently became vegetarian as default. Continuing to take many small steps leads to large steps being realised.'
Time and commitment
Overall, Maréchal is happy with her decision to settle down in Twente. 'I had a bit of a reverse culture shock when we moved here. People assume that because you are Dutch, you know how to arrange everything, but I didn't even know how to rent a house. I was overwhelmed by all the choices in the supermarket, I wasn't used to shopping like that anymore. But I like living here. You can cycle everywhere and it's very easy to reach nature.' Being in nature is something she'd like to do more of these days. 'I'm very driven, but I'm also demanding – also with myself. I am working too hard. I am trying to make the UT more sustainable, but I should not forget to be sustainable for myself. I was also a board member of the GroenLinks party for a long time, but I stopped. I realise I have to take more care of myself. I try to take more time for sports, reading books – in summer in a hammock in the garden -, growing a few vegetables and enjoying life.'
'I have to take more care of myself' 
When it comes to her wishes for the future, Maréchal wants to see the UT realize its sustainability ambitions. 'And I want to contribute to that, but I also want to make sure that I deal with myself in a sustainable way. I want to find more balance. The state of the world is affecting me, but I need to appreciate all the small steps to stay motivated and to believe that change is still possible. I know that many people in the sustainability field struggle with the same feelings. People have so many worries and priorities nowadays. How can we put sustainability on the top of their agenda? You need to make sure that they have time – physical time - but also just time to think. We need to allow people at the UT to commit time to sustainability. Because we can't adjust or lower our ambitions, not with the current state of the world. We are a university. If we can't do it, who can? Let's take a leading role.'