'This has been a crazy year on all fronts,' says David Fernandez Rivas. Throughout the lockdown, the UT scientist welcomed a second baby boy, received a promotion, secured a book deal and won the Prins Friso Ingenieursprijs 2021. This particular accomplishment threw him into a media whirlwind. 'Many journalists shoot the same questions at me,' he says. 'But you promised me that you wouldn't!' Which is why we don't bring you a story about his – now famous – needleless injections, but about the journey leading up to them.
The researcher arrives five minutes late to the interview, running in and apologizing. 'I was taking my youngest to daycare and on the way I smelled that we had a situation.' David Fernandez Rivas says it as it is. 'I don't want to bullshit anyone,' he mentions later, and clearly he means it.
'It's been a big year!' he proclaims and begins listing events of the past months, starting off with his main priority: family. 'Our second baby was born, but no family could come and see him yet. I come from Cuba and our family is scattered all over the world. It sounds exciting, but it is very difficult to see everyone. It was very heavy on us during the lockdown.'
The big prize
Even with everyone locked at home, Fernandez Rivas' career got a big boost recently. 'My promotion to adjunct professor is official, so I will get my Harry Potter-styled robe soon,' he laughs. And there was the 'Prince Friso Engineering prize' of course, which launched the UT researcher into the international spotlight. 'Winning the prize was more work than I expected,' he says. 'There is a lot happening behind the scenes: writing motivation letters, give interviews, make a short movie in the lab, attend the ceremony… and more happening afterwards. Suddenly there was so much attention from the media. I am glad that this prize brought Cubans from both sides of the political spectrum together. Apart from that, we still have to see what the prize will bring, I didn't have a lot of chances to network yet due the pandemic. But it was certainly a special moment. Not because I could talk to royalty,' – he received the award (digitally) from Princess Mabel and Princess Beatrix. 'But because the prize is a memory to a great engineer and his family supports this recognition.'
David Fernandez Rivas
David Fernandez Rivas is an adjunct professor at the Mesoscale Chemical Systems group of the Faculty Science and Technology (TNW) at the University of Twente. He is best known for his research on needle-free injection of fluids. He is developing a technique in which needles are unnecessary. Instead, liquids are 'pushed' into the skin using laser-made bubbles. This research project has been awarded the ERC Starting Grant in the amount of € 1.5 million. On top of his scientific work, Rivas co-founded two UT spin-offs: InkBeams, company focused on injecting ink or medication without the use of needles, and BuBclean, engineering firm specialized in finding solutions to complex ultrasonic tasks.
Inspiring the next generation
'Anything else happened this year? Oh, where should I start?!' the scientist says with a big smile. 'I have been admitted to the Young Academy Europe and the Global Young Academy. I managed to secure a book deal. So, there is yet another deadline on my plate. The book should be something in between TikTok and classical professor writing on the blackboard. It should teach young people about innovation and empathy in Science, Technology, Engineering and Mathematics (STEM).'
Fernandez Rivas talks fast, jumping from one topic to another, but the enthusiasm never seems to leave him. 'I felt that my work is not just about my daily job doing research and supervising students, but about inspiring the younger generations, having conversations with the public. I hope my story inspires young people to pursue the path of science regardless of where they come from. My story shows that a foreigner can succeed here.'
'I hope my story inspires young people to pursue the path of science regardless of where they come from'
'I even became a Facebook meme this year,' adds Fernandez Rivas. 'It's related to my work on injections without needles. People joked that of course I'd come up with injections without needles, because I grew up in Cuba during difficult years after the Soviet-bloc collapse, eating yoghurt made without milk or 'fake' meat such as soya-based stuff, and so on.'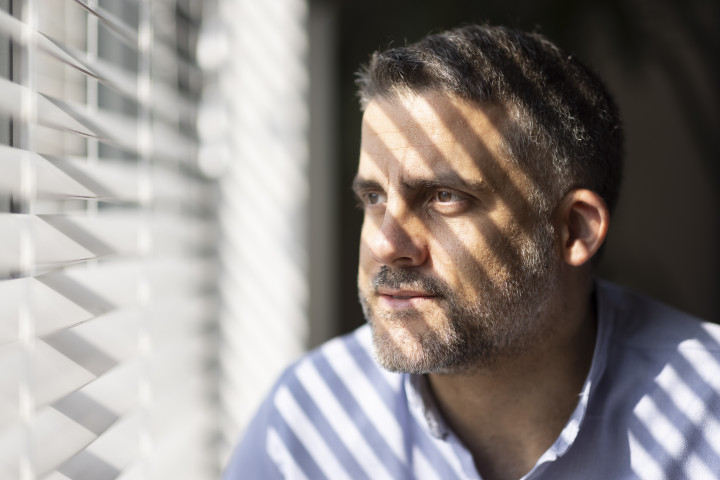 From Havana with love
He leans back, coffee in hand, and begins to tell his life story. No questions are necessary, David truly is an open book. 'Growing up in the 80's in Havana was rosy for me as a child. Running around, spending whole days on the beach. It was like paradise. After the Soviet collapse, it became difficult in Cuba. There was no transport, no food, low salaries. But we managed to get by united as family. I was good at sport, but also at school. I was interested in many different fields: medicine, music, chemistry… I wasn't sure what to do but I felt like I could do anything I wanted. I was into martial arts, tai chi, yoga. At some point I realized that anything that cannot be measured may be considered voodoo. I thought it would be cool if I could help find new types of measuring energy, things that were not tangible yet. I gravitated towards engineering, because I had an innate ability to fix everything with limited tools. If something broke down, you couldn't just buy a replacement. So eventually I chose to study nuclear engineering.'
First, he had to dedicate one year to military service. 'I think it's important for young people to go to the army for a couple of months. It gives you a good approximation of what war looks like and teaches you to value peace. I learnt that war was not for me. I'd rather build stuff or educate, than destroy or humiliate others.'
He stayed on course, planning to get a degree and build a career – which he did – but it turned out to be more complicated than anyone anticipated.  'While I was in the army, my girlfriend got pregnant. It was of course completely unplanned, but we were in it together. It actually made me more determined to make something of myself and stay focused. I was just nineteen, but I was either doing my studies or changing diapers, and not much else.' 
'I was just nineteen, but I was either doing my studies or changing diapers, not much else' 
This determination landed him a spot on a project for the International Atomic Energy Agency (IAEA). 'That actually changed my life.' His efforts to optimize sugar crystallization earned him a lot of recognition and awards in Cuba. Part of the prize was getting access to the internet and international email. 'It might sound silly but in the year 2000 in Cuba that was huge!' He started exchanging emails with renowned scientists and got invited abroad. It also gave him access to a new scientific journal on microfluidics and nanofluidics, field that was to become his expertise. 'The first issue was for free, so I could read all its articles and realized the topic was really cool. And nobody was doing microfluidics in Cuba yet, so I could put my flag in it.'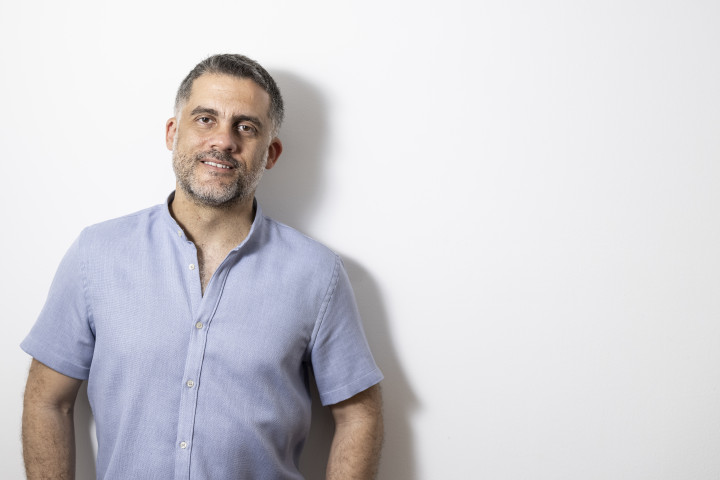 'The lowest point of my life'
Thanks to his unique research focus, Fernandez Rivas traveled to Europe regularly. During a short trip in the snowy winter of 2005, he made a quick stop at the University of Twente, not knowing this would soon become his long-term home. When he received an offer for a PhD position at the UT, he didn't know if he could accept it. 'I could not leave my daughter. I love science, but family comes first.' The main restriction came from Cuban government rules that did not allow underage children to travel abroad. However, he did move to Twente after all. 'A UT professor offered me a project with lots of flexibility. I could go back to Cuba for short periods of time in order to see my daughter. I managed to finish my PhD, but in the process my links with Cuba were strained and I had not much to get back to. Those years were the lowest point of my life.'
'Serving people is very satisfying. It gives you adrenaline'
The beginnings in Twente were harsh, but looking back now, the scientist doesn't regret staying. 'In the end, I managed to publish good articles, started a spin-off, I met my wife. I like working here, I've built my little kingdom here. There are enough reasons to keep going. I love the process of solving a societal problem with scientific research. In academia, you have the freedom to gain knowledge and I can collaborate with industry at the same time. I started my own company to transform an idea into technology that really solves problems. Serving people is very satisfying. It gives you adrenaline and allows you to stay awake when everyone else is sleeping.'
Time for reflection
Does he do that a lot? Work while everyone else is sleeping? 'Yes, I have done it since my student years, and even though I'm very tired, it became the norm. My free time is scarce, but if I get a chance, I go running or play guitar. I used to play in two bands I founded, but after my friends graduated and moved out, I only have my little kids to slam the guitar. I definitely have enough to do, but I try to bundle everything into one theme: knowledge transfer. I'm not known to be patient, but it helps to be strategic and understand that for good things to work it takes time. For example, the book idea has been developing for months, when I was doing the dishes or changing a diaper. That is also part of the freedom that academia gives you and why I chose to stay. Science is your own challenge and responsibility. It can seem like I'm a crazy bee just buzzing around, but I do sit down regularly and think about what I'm doing, and why it is important.'
'It has been a crazy year,' repeats David Fernandez Rivas. 'It has also been a year of reflection. Reflection on what I can do for others, how can I help people around me. I want to remain relevant, to continue working on topics that are important not just for me. The possibility to use technology for good causes is a huge privilege and I want to share it with society.'