The event kicked off with a song by Syrian singer and musician Saher Alayek. Peter Timmerman, from Studium Generale, interviewed the guest speakers.
iPhone photos of Aleppo
Simone Gerard, the first speaker, is a Dutch freelance photographer, whose photos now fill the walls of the Vrijhof Exhibition. Ever since her study in Lebanon in 2016, she looked for a possibility to visit Aleppo and July 2017 finally marked her success. 'I wanted to go there because I would like to see with my own eyes what is happening with people when there is a silence after the war.' Her photos, taken with her iPhone reflect the true reality of the scene. She talked about the stories behind her photographs, the people she encountered in the process and their experiences.
'You need to make fun of the war sometimes not because it is funny, but because it's like a memory experience'
Champions League
Mohamad Mahayri, a refugee Bachelor student studying International Business Administration, travelled a long way through Zaandam, Haarlem, Almelo before Enschede. He talked about his 'escape route' from the Dutch asylum system, AZC and the 'Inburgerings Course' to find an university immediately to continue his education. Throughout the interview, he shared his integration experience, the culture shock, and the enormous help he received whilst his stay. Towards the end he shared a funny anecdote of him watching the Champions League in the bathroom as being the only safest alternative. This is what he called 'making fun of the war'.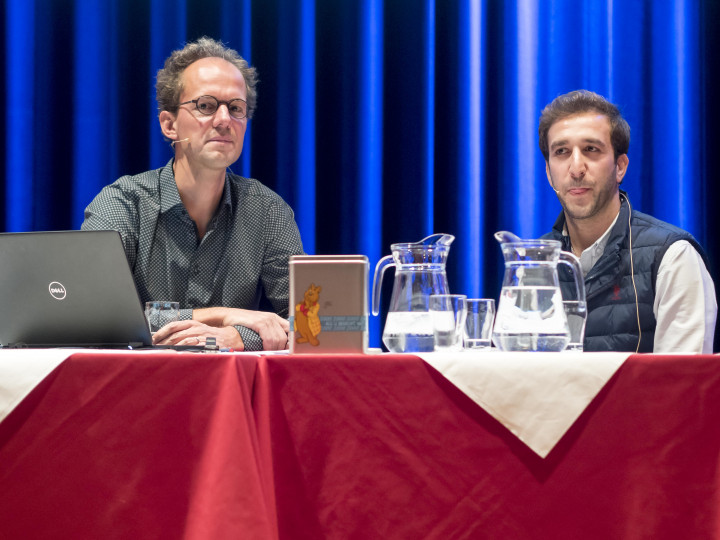 'You need to make fun of the war sometimes not because it is funny, but because it's like a memory experience. We don't really prefer to remember it as a bad thing rather we feel really strong that we managed to survive!'
'Different experience'
Muhammad Hamza Riaz and Maria Almeida from the association Connecting Hands gave a presentation. They provided insight into their initiative to help refugee students by involving the UT Community and their goals for the future. The Syrian Samar Karam, a PhD staff member at the ITC faculty reacts afterwards to the symposium: I did my bachelor's degree in Aleppo, so I lived in Aleppo for six years and even more before that. I was also present when the revolution started. I attended the event  because it is mainly about Syria and they are looking for a way how to support the Syrian refugees and it is something related to my home country and my people which is why I was excited to see the kind of help possible and the information that would be provided.'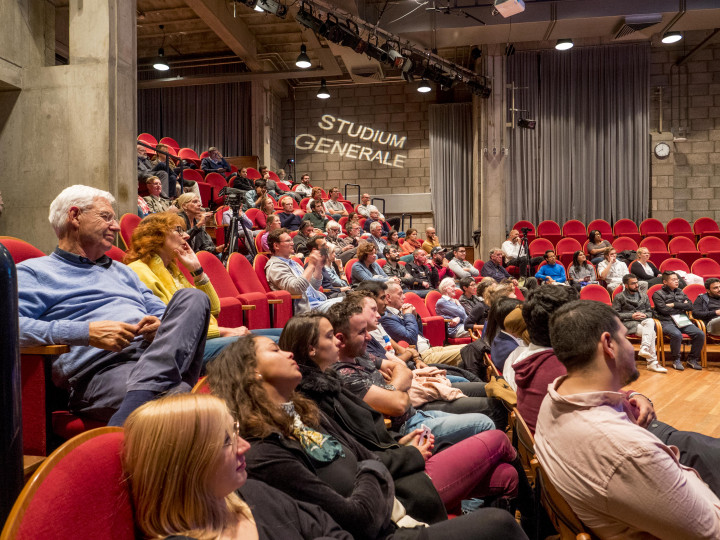 Karam continues: 'About the accuracy – Actually, I have a different experience than Muhammad regarding the integration and the education system. For Simone's presentation – yes, it is true, and I appreciate her effort a lot and it was very courageous of her to do that, but to be honest, the damage shown isn't more than 50 percent of what really happened. She was in a neighbourhood in Syria where people still live while there are areas where it is impossible to live.'