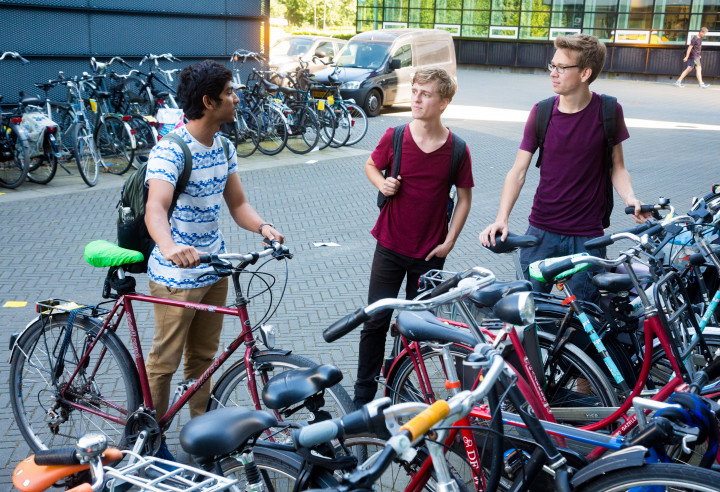 08:45 The student group, officially titled 'Hexagon', consists of six students of Creative Technology. They are a very international team including members from India, Romania, Germany, Spain and the Netherlands. Although they follow different modules, their days generally start at 08:45 when they arrive to the UT campus.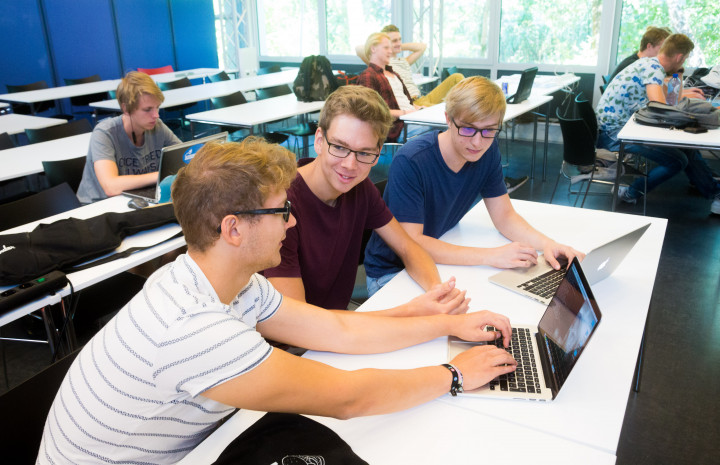 10:00 Just like most students, the group's mornings belong to lectures and classes. One of the courses they all followed last semester was 'Have fun & Play', within which they were assigned to create an interactive installation that would represent the theme 'Post-singularity' and could be featured at Gogbot in September 2016.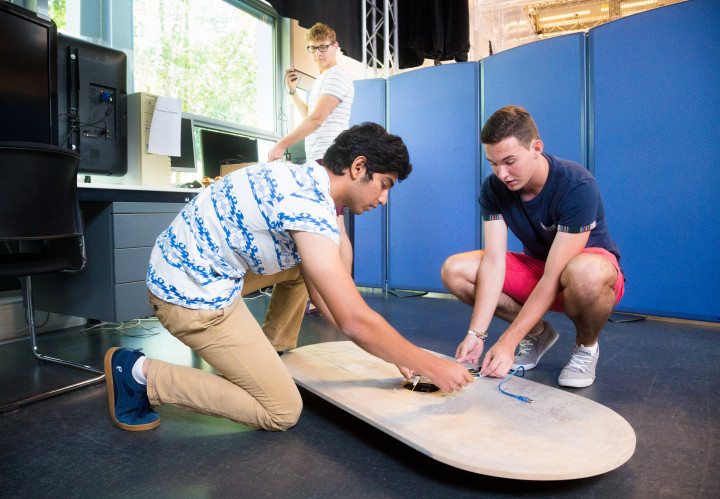 12:45 The students came up with the project Flyrity, a 4D experience that makes you feel like you are flying. The installation uses Oculus Rift, headphones and a specially designed board that the user lies on and can steer with. Before moving it to Gogbot, the students need to prepare the installation on the campus. First, they have to install an accelerometer into the wooden board and attach all circuits.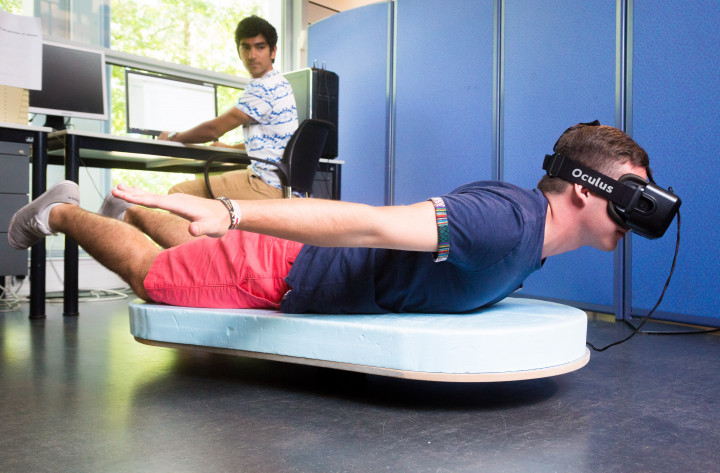 13:15 The accelerometer senses movements of the user and is connected to an Arduino, which is connected to a high-power computer. Sensed data is then transmitted into a special program that the students made by themselves and that is connected to Oculus Rift, through which the user of the game can explore an infinite alien world, generated by the program. All these parts of the installation need to be tested, because nobody has used the installation since its first presentation in June, when it was selected for Gogbot.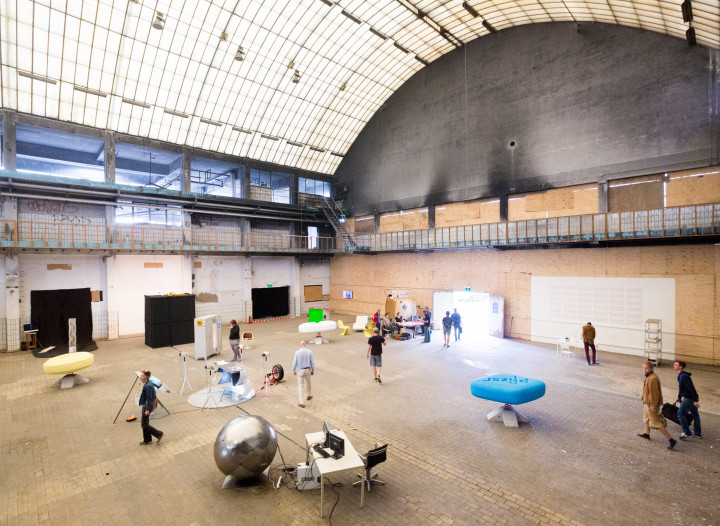 17:00 It's time to move the installation into the Gogbot exhibition space. 'Our goal from the start was to go to Gogbot, so we´ve put in a lot of effort. Although others were invited to join, we are the only group from our studies presenting at the festival,' saysFlorian Naumilkat. 'The most difficult part of the project was creating the software, the physical part was done rather quickly.'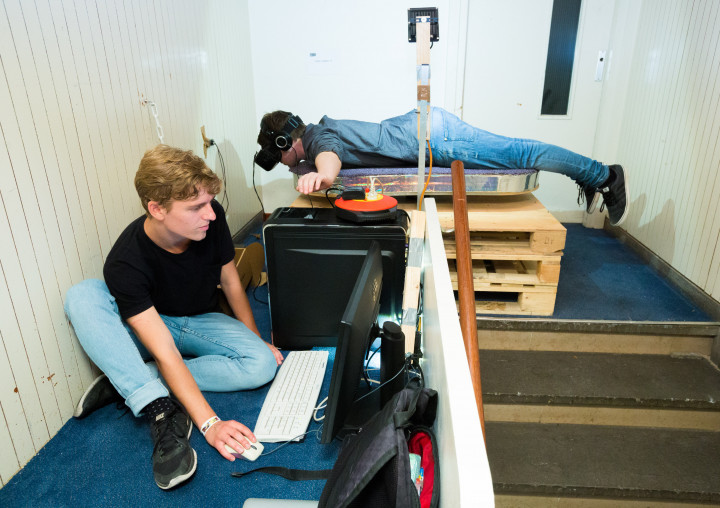 19:00 Gogbot's overall theme this year was Post-singularity, which is also the main idea behind Flyrity. 'We expect that by the year 2045 everything will be automated and people will only engage in leisure activities, such as this game,' explains Arnav Mundkur. 'The more sinister thought behind this project is that artificial intelligence will kill users of this game to prevent overpopulation.'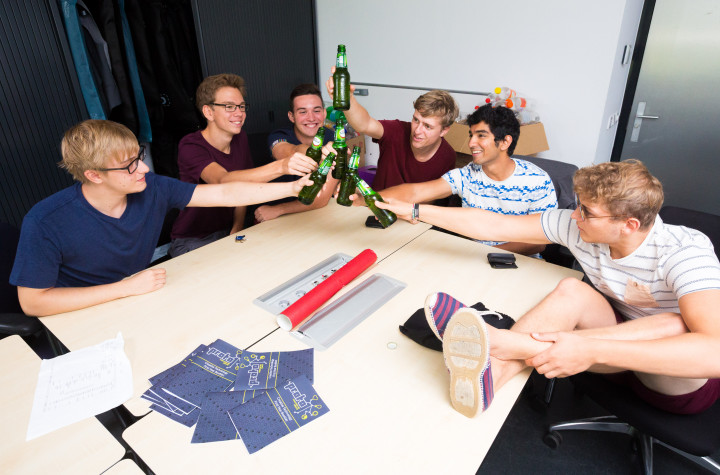 21:00 Even though the festival will last for three more days, the first day of Gogbot is over, so it's time to celebrate.
The full photo story can also be found in the latest issue of UT Nieuws magazine.