Gogbot is an annual festival combining art and technology. It's been traditionally associated with the University of Twente and its 2016 edition is no exception. In fact, Professor Dave Blank from the UT gave a speed lecture at the festival opening last night. Blank spoke about his views on post-singularity, meaning the moment when robots and artificial intelligence become smarter than humans.
'In 2010 we couldn't imagine Google creating a self-driving car, so who knows what the future will bring,' began Dave Blank. 'Internet of things is already everywhere around us. By 2025 we will need millions of devices. That will require gigantic computers in large network rooms, and therefore a huge amount of energy. Can we even produce so much energy? That is also a part of post-singularity, because a solution to this problem could be a brain-inspired computer, a black box that is capable of learning and therefore doesn't require energy.'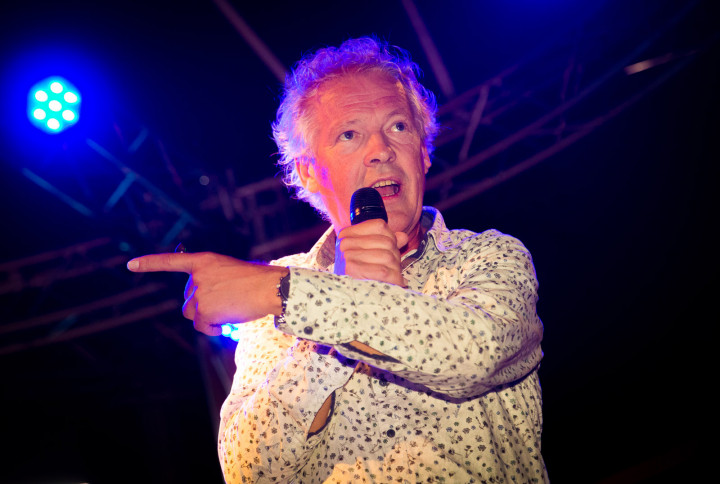 Would you like to fly?
Besides installations by a number of international artists, you can also find work of UT students at Gogbot. Bachelor students of Creative Technology are presenting their project called Flyrity in the Coberco Melkhal (at address Kottendijk 4, Enschede). Flyrity is a 4D experience that makes you feel like you are flying. The installation uses Oculus Rift, headphones and a specially designed board that the user lies on and can steer with, exploring an alien world.
'We expect that by the year 2045 everything will be automated and people will only engage in leisure activities, such as this game,' explains Arnav Mundkur, one of the students behind Flyrity. 'The more sinister, post-singularity thought behind this project is that artificial intelligence will kill users of this game to prevent overpopulation.'
Installations inaccessible yesterday
The Coberco Melkhal location of Gogbot festival was unfortunately not opened yesterday evening, therefore we didn't yet get the chance to test Flyrity in action. The same goes for installation by a group Technocrats, former CreaTe students who also presented their work at a previous edition of Gogbot. Also their installation wasn't accessible yesterday, but should be located in the tower of the Grote Kerk (the main church at the Oude Markt square).