Compared to last year, CuriousU 2016 is hosting more participants and offering more courses, including 'Dutch Language and Culture', 'Insane Grains' or 'Design the Future'. Based on the feedback from the first edition of CuriousU, the organizing committee worked on improving the served food, which now includes more warm options and should better accommodate the 40 different nationalities that meet at the summer school.
Warm atmosphere, cold nights
There seems to be a great atmosphere at CuriousU and the festival is running smoothly so far, but - as at any big event - there are bound to be some hiccups. Most of the participants are sleeping in nearly 200 tents at the UT campus and many of them complained about being cold at night. No worries, though, the organizers quickly solved it by arranging warmer sleeping bags that were ready by the time the students went to sleep yesterday.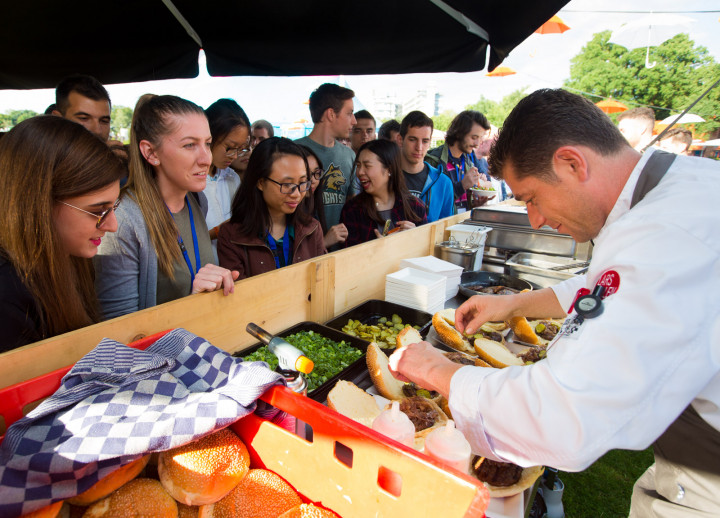 'I didn´t think it was so international'
Apart from being a bit chilly, how are the students enjoying themselves and why did they decide to join CuriousU in the first place? 'I was taking a Dutch course and I actually won a ticket to CuriousU. Also, I will start studying psychology here at the University of Twente soon, so I thought this would be a great opportunity to get to know the place,' says Leonie from Germany. 'I´m following the course 'English for Academic Purposes'. I had no expectations coming here and I definitely didn´t think it was so big and international. There are people from as far as Japan and the USA. Some of them had to travel for 24 hours just to be here for a week. That is crazy!'
Having fun and working on a career
Connor is one of the people who travelled from very far away to join CuriousU: 'I´m from the US, but that is not the furthest destination people had to travel from. I met a guy all the way from Australia,' says Connor. 'I learnt about this summer school through a family friend who is lecturing here. I´m following 'EntrepreneurialU', but I´m not even sure I want to be in management. I´m here only for the experience.'
Valerio from Italy, on the other hand, is definitely here to enhance his career: 'I have been working in management of a big pharmaceutical company for ten years. We have offices all over Europe, and so I want to improve my English. Last year I went to a summer school in Boston and this year I´m here, mainly to speak and learn English. It´s actually my third time in the Netherlands and I really like it.'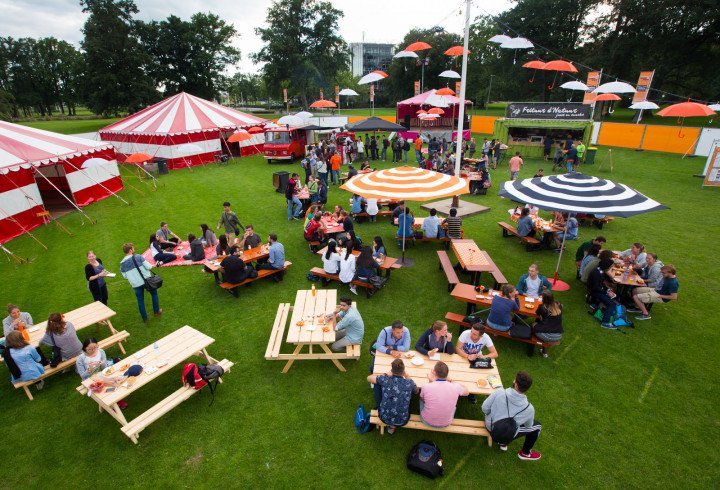 A lot more to come...
After last night´s great dinner and fun in various Escape Rooms, the participants can look forward to tonight´s beach party, tomorrow´s performance by a magician Victor Mids or a free day on Saturday, which will give them a chance to explore the rest of the Netherlands.