'The Future of High Tech' is connected to the Startup Fest Europe and as such it aims to forge connections between scientists, starting entrepreneurs and investors. Besides matchmaking meetings, the participants could attend presentations by many famous entrepreneurs, investors and innovators.
Universities as key partners
'We need solutions to global challenges to improve the lives of 7 billion people on this planet,' Kees Eijkel, the president of Kennispark Twente, began the afternoon portion of the event. 'Today is about connectivity and bettering the world together.'
The University of Twente is one of the main partners of The Future of High Tech. Victor van der Chijs therefore also took the stage to highlight the importance of the university in the region: 'At a university three things come together - talents, knowledge and money. With some work we have created a quite stable financial ecosystem and we are pushing our staff and students to be entrepreneurial, to take risks, because we understand the importance of innovative startups for the economy.'
'I get a buzz from visiting technical universities'
Neelie Kroes, Special Envoy for startups, visited the UT almost a year ago. Today the campus welcomed her soon-to-be successor, Prince Constantijn van Oranje-Nassau, the chairman of the Startup Fest Europe and a younger brother of the Dutch king Willem-Alexander. 'In a sense, Prince Constantijn is like the national coach that takes all the talents from the whole country and makes them into a winning team,' proclaimed Kees Eikjel.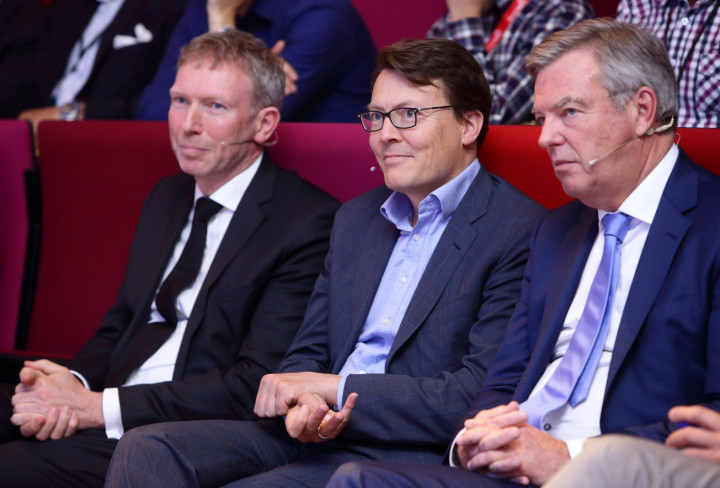 Prince Constantijn van Oranje was the chair of session 'Startups and Corporate Innovation', focused on how businesses can help tackle grand societal challenges. 'The Startup Fest opened yesterday and we are happy to have Twente on board as an important entrepreneurial center in the Netherlands and in Europe,' said Prince Constantijn. 'It´s a responsibility, but also a gift to try to solve global challenges. I always get a buzz from visiting technical universities, where there are engineers who actually know how to do something and help. However, you need more than just technology, you also need funding and marketing and so on. We need to align science, technology, government, startups and corporations, because each one has something else to offer.'