During the ´Food design´ sessions, the attendees not only learnt about the theoretical part of designing meals, but they also had to do some cooking. The students were divided into teams and asked to come up with an original one bite-sized appetizer, also known as amuse-bouche. Their creations will be served today at CuriousU lunch.
Rules of the challenge
´The challenge is to combine good flavor with nice texture into a bite-sized food experience that is also visually appealing,´ explains Barry Kudrowitz, a CuriousU lecturer from the University of Minnesota. The participants, in teams of four, had to follow certain rules when creating their tiny dishes. They had to use 2-4 flavors in order to design a food combination and they had to transform a texture of at least one of their ingredients. Each team was also given a different seasonal vegetable to work with.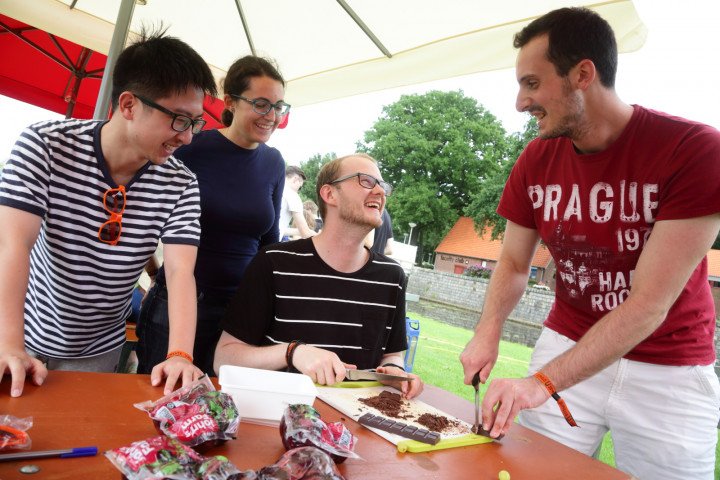 Food as a product
´Meal is very similar to any other consumer product,´ says Kudrowitz, who is a researcher in the field of Product design. ´When making it, you have to think about the aesthetics, choice of materials and costs and you need to understand your customer. But food is the only product that literally becomes part of our body.´ Not to mention that pairing flavors could be considered science in itself. Flavor is a combination of three senses - taste, aroma and mouthfeel -, which makes it difficult to describe, and therefore create.