Could you tell us something about Christmas in your country?
'Christmas is one of the most anticipated holidays in Bulgaria, and probably the most popular one. It is celebrated on the morning of the 25th of December. We have many Christmas traditions that are very special for Bulgarians. An example of such a tradition is "Koleduvane". That is when a group of boys and men walk around the village and sing special songs, full of energy and strength. This is meant to help drive away evil spirits, demons, and vampires, which are believed to appear on the 24th of December at midnight. From midnight to sunrise, the "Koledari", led by an elder, circle around a specific neighborhood in the village, and sing until the sun rises and destroys these evil beings. We have a very rich folklore connected with Christmas: songs, sayings, and riddles. Not to forget the HUGE amount of food we prepare for our family and friends. Every Bulgarian can confirm that he or she has gained quite a lot of weight during Christmas.'
What is a unique Christmas tradition in your country?
'One unique thing that instantly pops up in my mind is that when we prepare the food, the number of lean dishes should be odd. It is because of the 40-day-tradition, which some people still follow. It is said that if they eat lean during that period (do not consume any meat or animal products), they will cleanse their body and spirit. And on the night before Christmas, it is exactly the 40th day. On every table there should be at least one of each of the following dishes: "sarmi" , "palneni chushki" , "tikvenik" , accompanied by walnuts, honey, and garlic. You can always Google these strangely-spelled dishes. They are delicious.'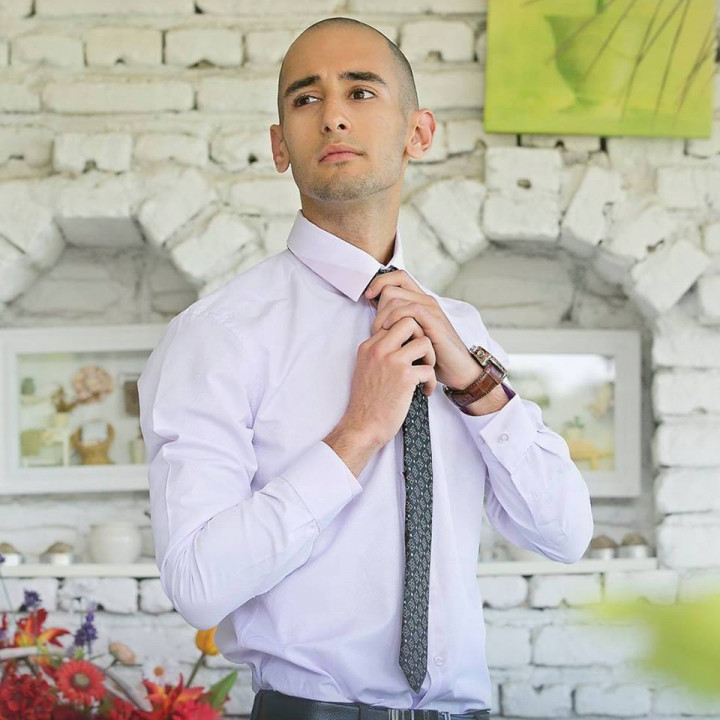 Photo of Gabriel Atanasov
What do you expect from a Dutch Christmas?
'I expect a lot of food, preferably some traditional Dutch food that is only prepared on Christmas. I already heard about (and tried a lot of) Kruidnootjes, but I would love to try something else. One more expectation for a Dutch Christmas – I adore seeing how children smile when they receive their presents from Santa Claus. It is so pure and beautiful… I have no other words to describe it.'
How are you going to celebrate Christmas this year?
'I am going back to Bulgaria, because I will celebrate Christmas with my family and friends. We will follow Bulgarian traditions, but I will be bringing them lots of Kruidnootjes and Stroopwafels so that there is some typical Dutch atmosphere during the holidays.'