'I wanted to see the world and explore things and that is precisely what I get to do,' continues the future rector magnificus. 'I've worked on every continent except for Antarctica. And I don't want to go there. It's too cold,' he laughs. 'Moreover, I think we should leave Antarctica alone. There are places that have been untouched for millions years! Just think about that. We should be cautious of our impact. Although I can understand the appeal of discovering such a place. I'm an explorer.'
tom veldkamp
Tom Veldkamp (born in 1963) has served as Dean of the Faculty of Geo-Information Science and Earth Observation (ITC) at the University of Twente for almost ten years. Under his leadership, the former educational institute made the transition to becoming a UT faculty. He's played an important part in the creation and development of various public-private partnerships around the world, in the fields of education, research and capacity development. In April 2020 he handed over the baton to Freek van der Meer and in June he was announced as the future rector of the UT.
Cultural flavours
This desire to explore might run in the family. 'My father was a sailor, an engineer in the merchant navy. He saw the world way before I did,' says Veldkamp. 'I don't like sailing at all, but I love travelling and seeing other cultures.' Even his upbringing was 'multicultural'. 'I was born in a small village east of Groningen, in an area where everyone with a brain leaves – as did my parents who moved us to Limburg. Thanks to this I got to experience more cultural flavours. Northern people are much more direct than people in Limburg, for example. It's interesting, because Twente is like a mix of these cultures I've been exposed to.'
Now Tom Veldkamp lives in Bennekom near Wageningen, a place he has called home for 15 years. 'Because my wife works for RIVM, it is more convenient for us to live here. I feel really Dutch, but I'm not tied to any specific region.'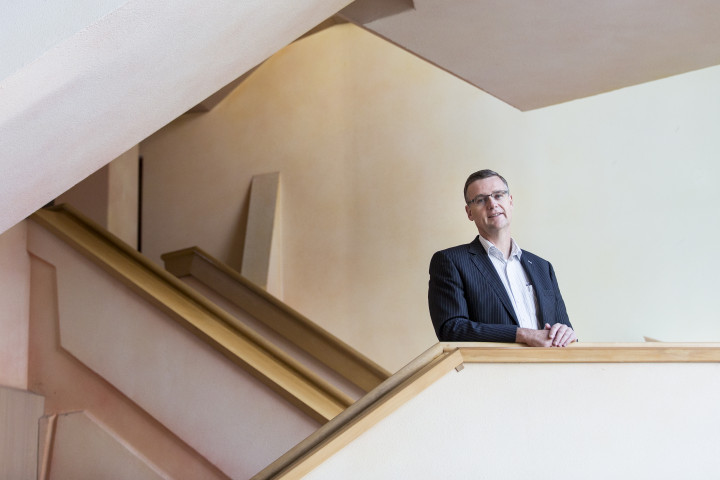 Life of research
What he is strongly tied to is earth sciences, his field of expertise. 'Since I was six years old, I've been collecting minerals and fossils. I wanted to know where they came from and that led me to Earth's history. When deciding what to study, I knew I also wanted something with societal relevance.' And so instead of studying geology, he opted for Tropical Soil Science at the Wageningen University, where he also got his PhD and later became professor and chair of the department of Soil Inventory and Land Evaluation.
By embarking on an academic career, Tom Veldkamp seems to have 'started a new family tradition', he says with a smile. 'I was the first one in my family to get a university degree. Now my brother is also a full professor. My wife is a researcher, my older daughter just graduated Biotechnology at Wageningen and my younger daughter is studying Life Science and Technology in Groningen.'
'It's like being a Sherlock Holmes looking for clues'
His research focus remains unique in the family, though. 'Earth science is like a 4-D jigsaw I like to solve. Others do sudoku's, this is how I occupy my brain,' says the scientist. 'It is never done. You can get new insights even after decades of focusing on the same topic. Reading a landscape, it's like being a Sherlock Holmes looking for clues. You need to find out what really happened there.'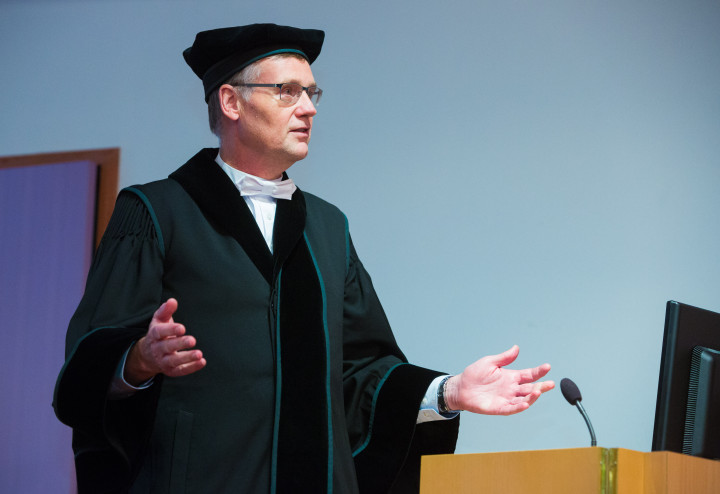 In the field
'My main passion has always been field work,' adds Veldkamp. A contribution he's been able to make thanks to years of experience on projects and expeditions all over the planet: from deforestation projects in Central America to finding the right spot for storing radioactive waste in the Netherlands. 'I have a lot of experience in reconstructing landscape genesis. That is something you can only learn from combining technology with field observations, you cannot learn it online.'
'Your days become largely about survival'
Travelling and working 'on site' is exciting, confirms Veldkamp, but not exactly glamourous. 'I lived in Kenya for one year and in many other areas for several months. Usually we talk of remote areas, and so you get a fair share of the local culture and conditions. You learn a lot that way, but it also requires a primitive way of life. I lived in tents with only things we could carry. I shared a hut with the locals. After a while, your days become less about research and largely about survival and it gets very tiresome.'
World views
Despite that, field work and exploration is something the researcher never wants to give up. 'I also do it in my spare time. I gives me energy. I like travelling a lot and I'm glad I could expose my daughters to different cultures. I find this to be extremely important. Being in another culture makes you appreciate that our world view is only one of many. Nowadays people don't even want to try to understand each other. There is a lot of polarization. We don't have to agree with each other, but we should at least understand why others think the way they do.'
Broadening his world view was also something that was on the agenda for this year. 'I had an eight months long sabbatical planned, with a different trip every month. I was quite disappointed that it couldn't go on because of the pandemic.'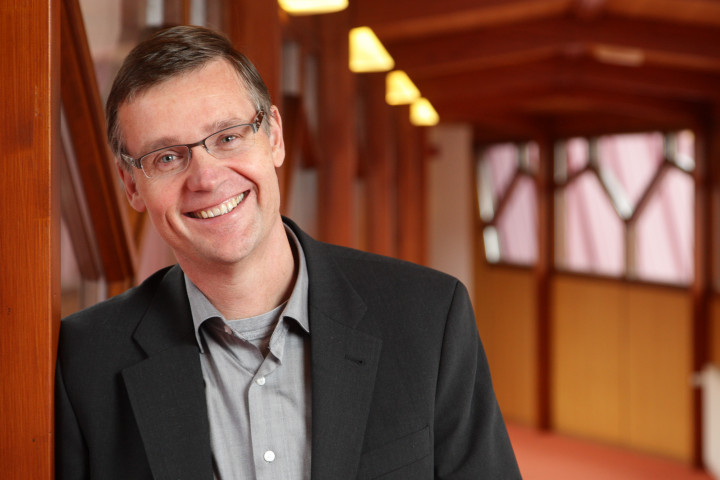 One step at a time
However, good news arrived shortly after: the former dean of ITC Tom Veldkamp was selected as the next rector of the UT. Was this a long-term plan? 'No, it just happened. I always took it step by step. I decided to apply mainly because of the Shaping 2030 vision. I felt it was up my alley and wanted to have a leading role in it.' And, as established, he likes to explore new possibilities. 'At the UT, I always get to meet new people and understand what they do and why. I did that at ITC and now I can do that in even more disciplines. I like to link different domains together. It helps us understand the issue from different perspectives.'
How does it feel to start this next stage in his career? 'I'm of course very pleased and honored, otherwise I wouldn't have applied for the job,' says professor Veldkamp. 'Although it will be a challenge, especially now with the corona measures in place, it is like every other step I've taken. You need to enlarge your sphere and be open to feedback and criticism. In the end, I'm happy when the organization is happy. It is not about me, it's about us.'