In this transdisciplinary project, Atun (Assistant Professor in Strategic Spatial Planning) and Van Westen (Professor in Multi-Hazard Risk Assessment) state that the project's outcome will be a cloud-based online service platform that offers support in reducing dynamic risk scenarios and systemic vulnerability caused by multi-hazard disasters.
The project – awarded with the EU funding with a perfect score of fifteen out of fifteen, and nominated for the Polish Smart Development Award 2023 – runs for four years and had a two-day kick-off in October 2022 at the former ITC building, on the Hengelosestraat. The project is structured around the urgency to consider climate extremes in complex decision-making. Van Westen and Atun mention that climate information is often abstract and does not necessarily respond to key stakeholders' perspectives.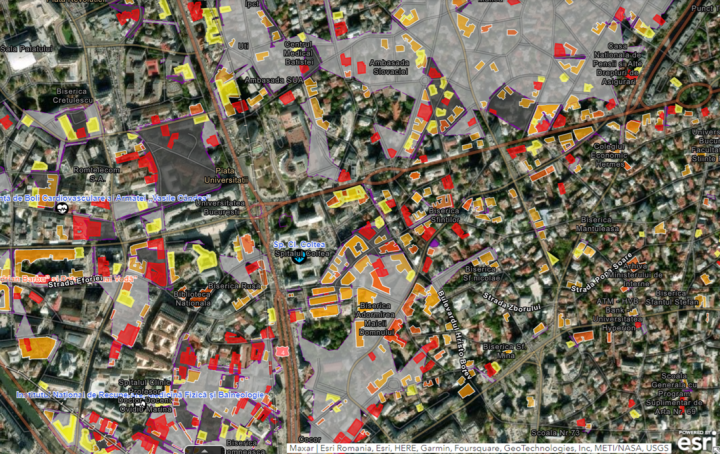 Four case study areas
PARATUS has four case study areas: the Caribbean, Romania, Istanbul and the Alps, for which climate scenarios are combined with land use, sociodemographic and economic trends that will have a different impact on various sectors. For example transportation, tourism, communication and emergency response. Each area will have its own country-specific characteristics, that should be considered by first and second responders, who have to take decision often in situations within a short time and based on limited information.
Atun trusts PARATUS will provide an approach that considers climate extremes in complex decision-making. She says that the first step in PARATUS is to learn from the past and analyse the dynamic conditions of risk and complex impact chains of historical disasters to make better predictions for the future. 'The past is the key to the future doesn't apply when the future is much more extreme than the recent past.' Van Westen compliments it by indicating that the challenge is not only to quantify uncertainties but also to display them in a way that is meaningful to stakeholders. 'Different stakeholders, such as humanitarian organizations, first responders, local authorities dealing with transport, housing and education: each requires different information on impact chains, which are co-developed, visualized and wherever possible, quantified using the PARATUS platform.'
Turkey and Syria
The project had been running for less than six months when Turkey and Syria were hit by a devastating earthquake, resulting in more than 50,000 deaths. This disaster stressed the need for long-term actions in risk reduction planning, and the large challenges in terms of other urgent issues, such as housing shortage, civil conflicts, and rapid economic development. Van Westen: 'Initiatives such as the PARATUS project would support local authorities by identifying hotspots of major impact, and which areas would become inaccessible in case of a major earthquake. When they know where the impact would be greatest – such as in crowded places or near schools or hospitals – they would better communicate the risk to the exposed population, and develop strategies to make more resistant buildings, and develop disaster preparedness programs. With the knowledge we develop in the four widely varying cases, we hope to co-develop approaches that make a difference in other settings as well.'
Working with 19 parties, from 12 different countries, over four years. Isn't that incredibly difficult? Van Westen: 'I prefer to call it challenging. After all, everyone involved has the same goal: to contribute to a better understanding how we can mitigate the direct and indirect impacts of disasters, which is particularly important now that we observe an increase of extreme weather events, associated to climate change.' Atun underlines that desire with an example. 'Earlier this year, Cees and I were in the Romanian capital Bucharest that proved the significance of PARATUS: partners give regular tours to different stakeholder groups, highlighting the most dangerous buildings in the city and what might happen in the next earthquake. Very Impressive.'
When it comes to climate change, Atun and van Westen did not forget mentioning the notion of the carbon footprint of the project itself, with numerous meetings in Istanbul, Bucharest, Alps and Caribbean Islands. 'We aim to limit the CO2 emission of the project as much as possible by having hybrid meetings, using trains over flights and sharing the travel responsibilities'. And where they hope to be at the end of the project? Van Westen: 'That we have developed a cloud-based online service platform that can actually make a difference in disaster areas.'