Last year, the LSVb received 525 complaints from international students via its Housing Hotline, a website foreign students can use to report their problems to the union. Commonly heard complaints are that international students face exclusion and higher costs.
Higher rents
The union refers to the National Student Housing Monitor, published in September by knowledge centre Kences. The data collected by Kences confirms that international students pay more rent per square metre than Dutch students. Rents for foreign students are also higher overall: they spend between 70 and 85 euros more for a one-room accommodation.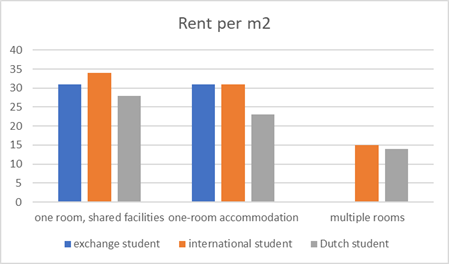 © HOP. Source: LMS 2022.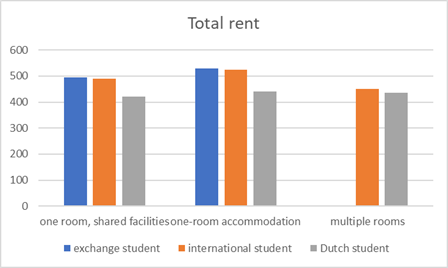 © HOP. Source: LMS 2022.
Last year, 75 percent of the complaints received by the LSVb came from students who struggled to find housing. Others reported problems with their contracts, service charges, energy costs and so on. A few had to deal with scammers.
The higher prices show that discrimination against international students is a structural problem, the student union believes. A likely explanation is that international students are not welcome everywhere, leaving them no choice but to look for more expensive housing.
Clear information
One of the LSVb's conclusions is that educational institutions and municipalities need to inform students properly. Issues regarding security deposits, service charges and energy costs in particular require clear information, according to the union. This would at least ensure that international students are better equipped to navigate the Dutch housing market.