What exactly is BRISH and why was it developed?
Ludden: 'It's a smart wearable for children who have troubles with breathing, such as asthma and other types of dysfunctional breathing. When children are diagnosed with breathing problems, the pediatric physiotherapist provides breathing exercises for children to do at home. However, they often don't do them and they don't progress in the therapy as well they could. BRISH helps with that.'
How does it work?
Van Rees: 'BRISH monitors the child's breathing using sensors on their chest and stomach. It directly gives them feedback to stimulate the correct breathing pattern. They get haptic feedback in the form of vibrations and the garment has lights, which light up as a sort of reward system. The better the children do, the more lights they get. They can use the lights in a mobile game that is connected to the garment. This motivates them to keep using the trainer.'
Who specifically is it intended for?
Ludden: 'For children between six and twelve years old. The design was specifically tuned to this age group. We asked children to help us with the design and give us feedback, to make sure that they really like it. That is how we came up with the colours, the game, the lights, a place to put Lego pieces and so on. These aspects probably won't appeal to older children that much.'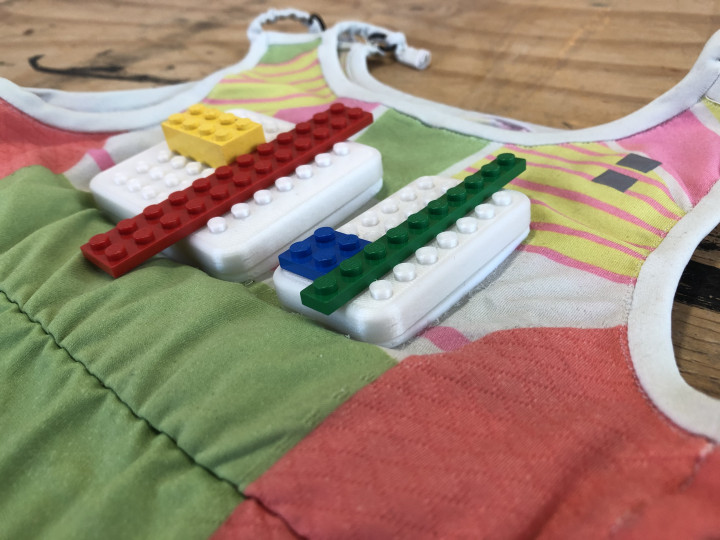 What gave you the idea to create this trainer?
Van Rees: 'In the past, we developed a vest for correcting posture. This caught the attention of a lung specialist at MST, who contacted us because he thought this type of garment would be very useful for his patients. We have worked closely together with experts from Medisch Spectrum Twente, Ziekenhuis Groep Twente and were supported by Menzis. That resulted in this prototype.'
You have a working prototype. What are the next steps for BRISH?
Ludden: 'We have a prototype, but we haven't tested it in a clinical setting yet. We are now in the process of acquiring additional funding, so that we can develop it one step further and start clinical testing. So far, we have received very positive reactions. Children really like the trainer. They think it's fun to wear and they ask us if they can already take it home with them. It is really nice to see that it is useful for them and that it sparks enthusiasm.'
Klokhuis Science Prize
The BRISH trainer is nominated for the Klokhuis Science Prize, an initiative of In Science, which together with TV show Het Klokhuis awards a prize for the most interesting and relevant scientific research for children aged 9 to 12. This year, there were more than sixty applications for a nomination and BRISH is one of the final ten nominees. The winner will be decided by a public vote. If you'd like to support your favourite, voting is possible here (until 9 November).