studentpower
Studentpower is a vacancy platform for only study related side jobs, projects and internships – for students from all fields and educational levels, including the university. It was started by UT alumna (pre-master Communication Studies) Carlien Hartgerink in March 2019. Pre-master student of Interaction Technology Anne Koolen became the platform's investor and is still involved in the company.
Why did you start Studentpower?
Hartgerink: 'I studied Communication and had a variety of side jobs, such as working in a supermarket. I was learning a lot of interesting things in my study, but I could not exactly apply my knowledge in a supermarket. I started looking for a vacancy site focused on study related jobs, but couldn't find any. So I started one myself.' 
Anne, you became the platform's investor. How did that happen?
Koolen: 'I knew Carlien and I thought she was a good entrepreneur. And if it comes to a new company, the team is very important. I've made my own money. I had my own fashion blog, had a couple of side jobs and I traded bitcoins, so I had money I could invest. I'd learnt from my father that it is always wise to invest your money, not to spend it. I invested because I believe in Carlien.'
How does the platform work?
Hargerink: 'It is simple. Companies can place a vacancy and students can apply. They have direct contact with each other. We always check if all the vacancies are study related, though.'
How is it different from other platforms? For example, No Nonsense Technical Solutions also offer study related jobs for students.
Hargerink: 'We cover all studies, not only technical fields. And students from all levels – MBO, HBO and university – can register with us. Right now we have quite a lot of vacancies in marketing and IT, but basically all fields are covered on the platform. Most importantly, we are really focused on students. It is created by students for students.'
Are there also vacancies for international students?
Koolen: 'Absolutely. We are focusing on engaging international companies and we want to make the site very accessible to internationals.'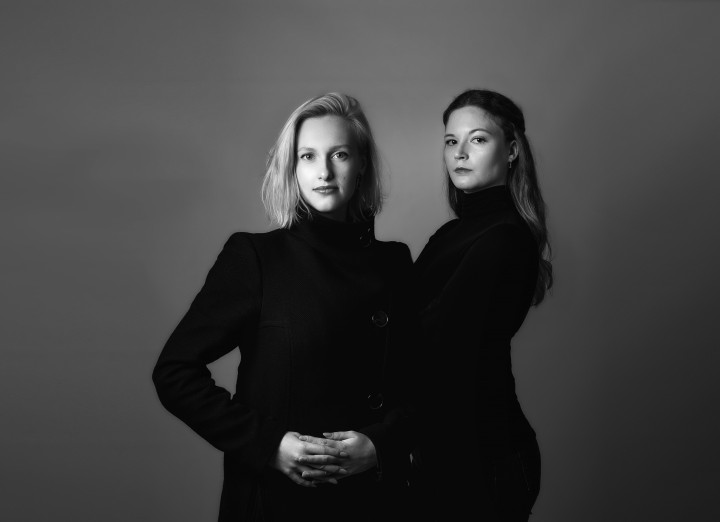 Carlien Hartgerink & Anne Koolen 
What have been the challenges of starting this platform?
Hargerink: 'The challenge is to be a new entrepreneur. I just graduated. But the feedback has been very positive so far. We have about seventy registered students. Everyone I've talked to always says something like "I have a job in a shop, but I would much rather work somewhere where I can learn something related to my study." Companies also seem to think this is a good initiative. They appreciate working with students.'
Koolen: 'Companies see these students as the future. If students get experience during their study, they are more likely to stay.'
Are the vacancies mostly in Twente?
Hargerink: 'Right now they are mostly in Twente, but we have the ambition to go national and even international. First we'd like to cover the Netherlands, then Germany, Belgium and then the rest of Europe.'