Why did you decide to speak at TEDxTwenteU?
'I think I saw an announcement of it somewhere, and since I really like presenting and teaching I thought it would be really nice to have the experience of doing a TED Talk. So I signed up for the auditions and got to multiple rounds, and here we are.'
What will your talk be about?
'The title of my talk is "Your water footprint revealed". It is about how unaware we are of the huge amount of water we use and how we contribute to a lot of problems around the world such as water scarcity. In my talk, I will reveal how big this water footprint actually is and why this is a problem. So I will build a bridge between our lifestyle and the impact this has in other parts of the world.'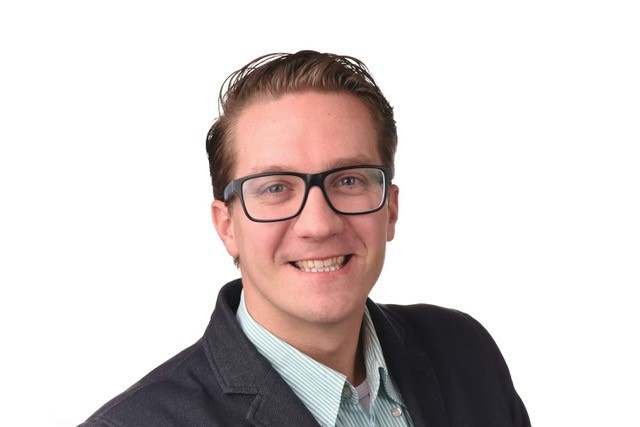 Rick Hogeboom
Can you tell me something about your work and research?  
'I studied Civil Engineering at the UT and am currently conducting my PHD research about global water scarcity at the Water Management department of Civil Engineering. I am looking into how much water we, as humans, use. This is not only about the actual water we use in and around the house for showering or laundry, but mainly in our diets and lifestyle. We use the water footprint as an indicator of how much water something costs.'
What were the preparations for the TEDx event like?
'It is definitely not your average presentation; a TED Talk is a completely different genre. It has to be an appealing story- an idea worth spreading. The story you tell has to be understandable for a wide audience, which can be a challenge for a scientist. We had an intensive training from speaking coaches who helped us with getting the story across; with our intonation and our non-verbal communication. Though you may not notice during the talk, every single move is rehearsed and planned.'
Are you nervous?
'A little, but for now it's a good kind of nervous. Ask me again when I actually walk onto the stage at Concordia. But I've never practiced a presentation so many times, so I think that part will be alright.'