Het artikel 'Respiratory rate and pulse oximetry derived information as predictors of hospital admission in young children in Bangladesh', was voor de jury reden om Garde aan te wijzen als winnaar.
Verwacht had ze het niet. 'Ik was op weg naar Rotterdam voor een bijeenkomst toen ik gebeld werd door rector Thom Palstra. Het was een totale verrassing voor mij. Ik dacht dat het een grap was of dat ik in de problemen zat. Ik kon me niet voorstellen waarom de rector mij zou bellen. Maar het voelt als een enorme eer om deze prijs te mogen ontvangen.'
Kinderziektes meten met app
Garde zegt dat ze al het werk waarvoor ze deze waardering krijgt niet alleen had kunnen doen. 'Vele mensen hebben hieraan bijgedragen. Dus ik ben ook erg dankbaar voor de inzet van onderzoekers uit Bangladesh, Canada (waar ze haar postdoc deed, red.) en UT-collega's.'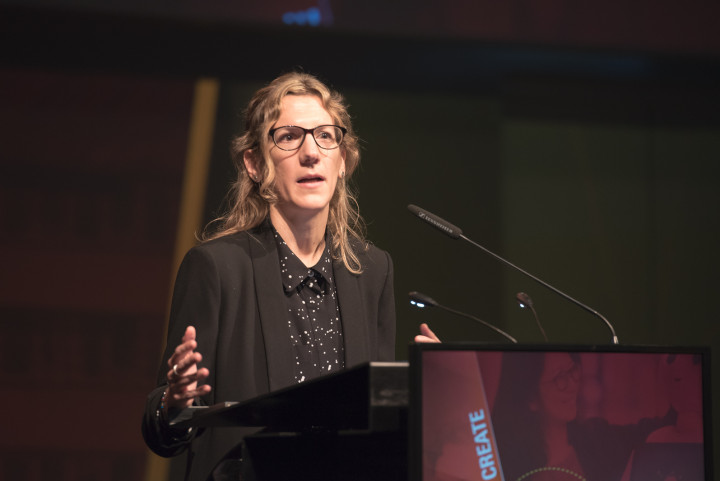 De wetenschapper voerde het onderzoek in Bangladesh uit, met het doel om snel te kunnen zien of kinderen in ontwikkelingslanden ziek zijn en behandeld moeten worden. 'Een van de methodes om dat snel te achterhalen is om iemands ademhaling te controleren', vertelt Garde. 'Zuurstoftekort is vaak een duidelijk kenmerk van kinderziektes. Dit is in principe vrij gemakkelijk te meten met een oximeter, maar in ontwikkelingslanden hebben niet veel mensen zo'n apparaat. Tegenwoordig hebben veel mensen wel een mobiele telefoon. We hebben een app ontwikkeld, zodat je met behulp van een smartphone de zuurstofverzadiging in het bloed en iemands hartslag kan meten. Dat gecombineerd met informatie over iemands ademhalingsfrequentie geeft goed inzicht in het ziektebeeld van een kind.'
Wat ze met het prijzengeld van 2500 euro gaat doen, weet Garde nog niet. De prijs, vernoemd naar de in 2005 overleden hoogleraar De Winter wordt mogelijk gemaakt door een donatie van zijn eveneens wijlen vrouw (overleden op 25 april 2013), in samenwerking met het Universiteitsfonds.