Na het ontbijt sprak UT-collegevoorzitter Victor van der Chijs de honderden aanwezigen toe. Onder andere over projecten die dit jaar echt gestalte gaan krijgen, zoals de komst van het Fraunhofer Institute en het Max Planck Center. Ook noemde Van der Chijs de UT Entrepreneurial Challenge en kondigde hij de nieuwe naam van UT Nieuws aan: U-Today.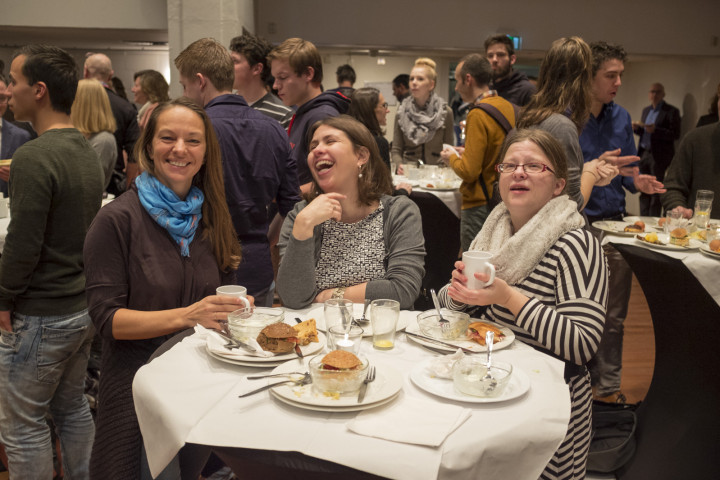 Mediaprijzen
Ook werden er traditiegetrouw de UT in de media-prijzen uitgereikt. De CreaTe-studenten achter Kickstarter-succes AER werden in het zonnetje gezet, alsook PhD-student Bart Klaassen.
Hoogleraar Dimitrios Stamatialis (Biomaterials Science and Technology) won de algemene mediaprijs. De tweede plaats ging naar hoogleraar watermanagement Arjen Hoekstra. Luchtvaartdeskundige Hans Heerkens gaat met een derde plaats 'naar huis'.
Nieuw dit jaar was de socialemediaprijs. Die ging naar de activiteiten op sociale media van de opleiding Creative Technology, gerund door CreaTe-opleidingsdirecteur Alma Schaafstal.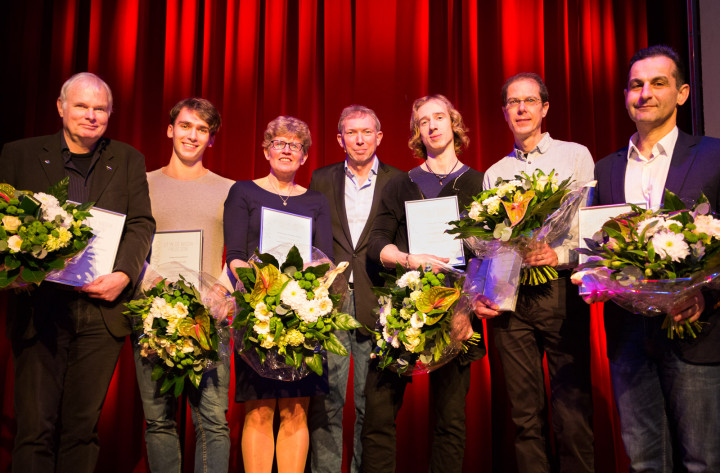 Jennie Lena, The Voice of Holland-finaliste van vorig jaar, sloot de nieuwjaarsbijeenkomst zingend af, waarna velen zich spoedden naar de gratis goodies die werden uitgedeeld: UT-windjacks.