SBE, which stands for 'Science Based Engineering', is an Institute of Engineering at the University of Twente. Although SBE is still officially in formation, it already brings together more than 300 researchers focusing on Energy, Materials, Production Technology and Design. Today's symposium titled 'High Impact Engineering for a Sustainable Life' is intended to also further connect industry and academia.
'Engineering is back on the map'
'This symposium shows that engineering is back on the map, that it is very relevant for sustainable living and for solving global issues. This is also demonstrated by the number of participants – 150 people subscribed for this event,' says Timo Meinders, the Program Director of SBE.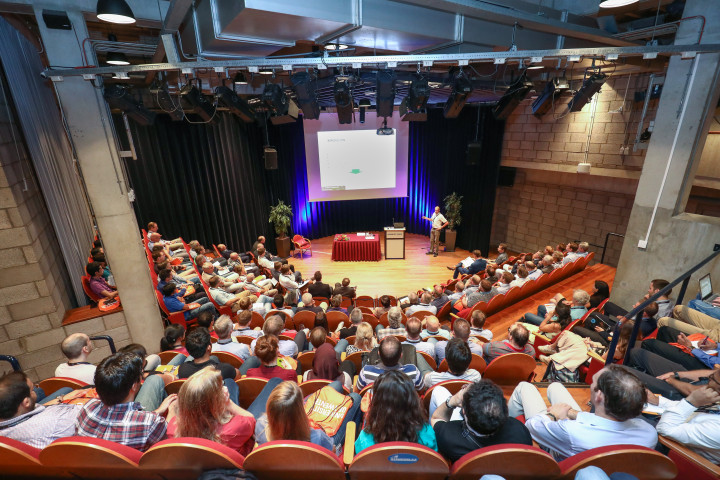 The symposium, which also serves as an occasion for the official opening of the High Pressure Lab, focuses on three main topics: sustainable energy, circular economy and smart factories. 'Sustainable energy covers wind and solar energy, but also using biomass and smart grids,' elaborates Meinders. 'We also concentrate on how to design for circular economy, how to reuse materials, because nowadays everything is designed to be thrown away. That relates to smart factories. Today's factories have to throw away a lot of failed products that don't meet the specifications, and therefore they waste a lot of material. However, you could use sensors to measure what happens during the manufacturing process. If you indicate a problem in the beginning, you might be able to correct the mistake and use the product.'
Large PDEng contract with Apollo Vredestein
All of these topics are presented at the symposium by experts from the given field, including representatives of large companies such as Apollo Vredestein B.V. 'We have very good ties with the industry,' says Meinders. 'We have had many PhD's working at Apollo Vredestein and now we even have a large PDEng contract with them, involving 27 PDEng trainees in the next five years.'