Rob Bemthuis
PhD research topic: Resilient Logistics Supply Chains through Internet of Things (IoT) and Big Data Solutions
Works at: Pervasive Systems Research Group at the faculty of Electrical Engineering, Mathematics and Computer Science (EEMCS)
Studied: Industrial Engineering and Management at the University of Twente
Originally from: Haaksbergen, the Netherlands
What I do
'I work on making the logistics supply chain more resilient against disruptions – by using Internet of Things (IoT) and big data solutions. To illustrate, I can give a nice recent example. In March 2021, the Suez Canal was blocked because of a single container ship. This led to disruptions on a global level. There was a shortage of materials, many products were out of stock in shops and so on. At the same time, logistics companies had to expect a huge backlog of containers that would all arrive at the same time. Logistics could be a lot more dynamic and resilient "by design", in order to anticipate on emergent disruptive behaviors as soon as these arise. My solution designs for such systems are inspired by how ants collectively operate. A single ant only gets information from a few centimeters away, yet together they are able to build these giant nests. If one ant is disrupted, the collective continues to work. We can use big data gathered by IoT devices – such as smart pallets and smart containers – to improve the supply chain and make it more resilient. The smart devices collect real-time data on location, temperature, weight, humidity, shock and so on. We could allow a computer to do most of the work using this data, while humans focus on solving problems that require a creative mindset. 
'I'm fascinated by how things move and what can be achieved with technology'
I've always been fascinated by mysteries in life. I'm attracted to uncertainties. On top of that, my big hobby is working on old-timer mopeds. I'm fascinated by how things move and what can be achieved with technology. That combination sort of led me to logistics. After I graduated, I worked in industry as software engineer for a while. However, I soon discovered that I couldn't realize my dreams and ambitions that way. At a friend's graduation drink, I was having a chat with a UT professor and apparently I talked too much and too enthusiastically about logistics and the ant comparison. In a couple of days I got invited to an interview and offered a PhD position here at the UT. I was quite flabbergasted and really happy.'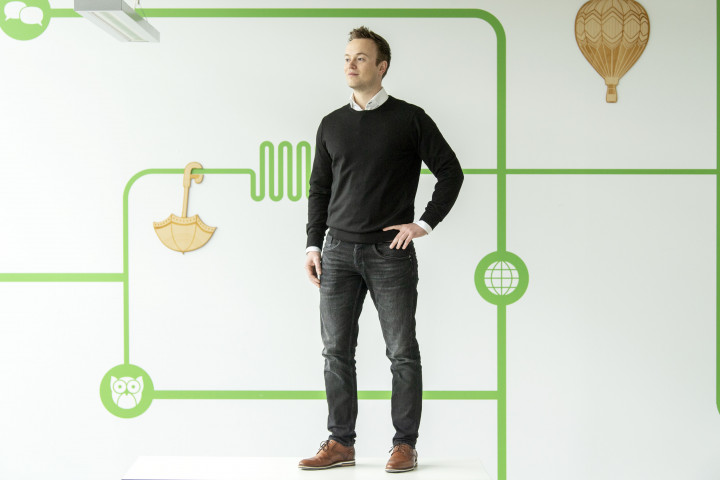 Mental wellbeing
'I've been at the UT for a while now. I'm basically part of the furniture here. I wanted to share my experiences and make an impact on the community, not just do research, so I joined the PhD Network of the University of Twente (P-NUT). I've been on the board for three years now. I didn't want to limit my scope to my department and this has given me a chance to meet a lot of amazing people. It also opened doors to stories of other PhDs. And some of them are not so nice. You hear of PhDs who are externally funded and receive less than the Dutch minimum wage. Stuff like that makes me furious.
'There was this immense pressure to perform and my mental bucket just overflowed'
I've also faced the nearly stereotypical PhD experience: mental health challenges. Last winter I was having a very difficult time. I felt mentally exhausted, insecure, hypersensitive, passive and slow. I thought I was losing the passion for my research and I was wondering what was wrong with me. There was this immense pressure to perform and my mental bucket just overflowed. Thanks to the PhD community, I knew other people with similar problems and I knew how to seek help. I searched for peers with a similar condition and I focused on improving my wellbeing. I visited a councilor, I meditated and read many books, I exercised and socialized a lot, I kept a diary, went on a holiday. I learned to cultivate the courage to be imperfect and to strive towards being authentic. Now my passion is back and I'm active in many different areas.'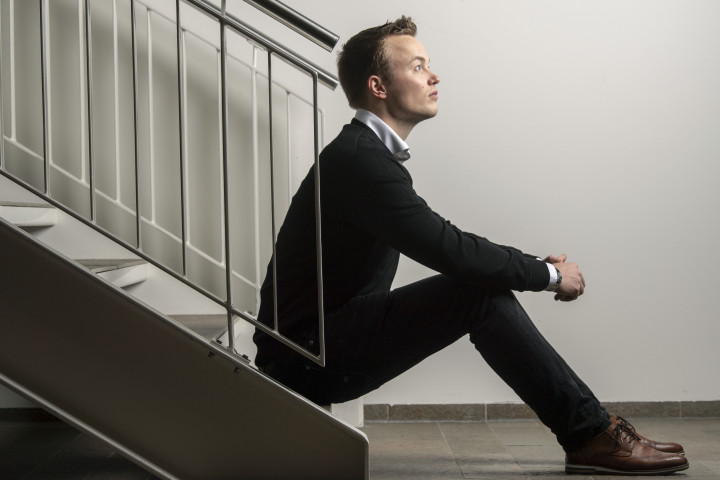 Animal kingdom of academia
'I'm in my third year of a PhD and I've learnt quite a few things about academia so far. My former colleague often compares academia to the animal kingdom. I truly like that analogy. As he says, there is a lot of different species, characters and behaviors. There are snakes and rats and some primates who only scream, but don't attack. Academia is not unique in that way. We shouldn't run away from this behavior, we should try to understand it. Next year I will be making use of the Erasmus+ programme and spend seven months in Denmark. That is a great opportunity for cultural exchange and getting to know another work environment. It will be very valuable for me to work abroad, especially since I also studied here. I'm really looking forward to getting to know new creatures in this animal kingdom. 
Secondly, I've learnt that there is a great support structure at the university. I have approached the ombudsperson several times and his advice was definitely valuable. I'd really like to encourage fellow doctoral candidates to use this support structure. If your gut feeling says that something isn't right, do something about it. Listen to your gut feeling. Speak up if you have concerns and share your story with others, because you are not alone.
 'I will always have strong connections to academia'
I want to stay in academia after my PhD. I love the freedom it gives me, allowing me to explore my own mind. I love getting to know new people, new ways of thinking and research phenomena. On the other hand, academia is very competitive. You work from deadline to deadline. The pressure is definitely there and I see many people leave because of it. I think I will always have strong connections to academia, but I don't exclude any options. I started my PhD because of a sudden disruption – a chat with a professor -, so maybe another one will occur and I will find possibilities outside of science. I will go with the flow.'