Research Grants Advisor Telma Esteves also believes that the three large grants of €2.5 million didn't land at the UT by accident. 'No, it is not a coincidence,' she says. 'The feeling of "we can do it" has been growing within the UT community. The university has been promoting personal grants and people seem to be waking up to these opportunities. We received the largest number of applicants ever this year.'
'The more we apply, the more grants we will score'
Esteves, who focuses specifically on ERC grants, would still encourage more researchers to apply. 'This year for the ERC Advanced Grant we had 40% success rate, while the average was only about 10%. We generally have excellent results. Our overall success rate for all ERC grants is about 22%, which is well above the European average of 10-12%. Considering this trend, my believe is that the more we apply, the more grants we will score. People should give it a try. And more than just for the money and prestige, but as a great opportunity to build their research vision. It has the potential to impact your career, even if you don't get the grant.'
Recognition
Rector Thom Palstra agrees. 'Even if you don't get the funding, the process will help you define your research strategy for the coming years. Personal grants are not only about getting the money,' he says. 'They are also about getting the recognition that you are a leader in your field. Recognition not just for you but for the excellence of our university as well.'
A recent study on the career impacts of ERC funding supports these words. Its findings show that 71% of recipients of ERC grants experienced upward career mobility during the ERC project and that 62% had their group become more visible internationally. Moreover, the study states that 'by far the most commonly identified impact of the ERC grant on the research environment was on the reputation of the Host Institution: a "positive" or "strong positive" impact on reputation at 93% of institutions.'
'It should not only be a personal pursuit, but a common pursuit of the university'
According to Palstra, the UT is working to encourage more scientists to apply for personal grants, including ERC grants. 'Our Research Grants Support office has been providing support to prepare the researchers, to optimize their chances. It should not only be a personal pursuit, but a common pursuit of the university. We are working with the faculties to ensure that they have strategies on who could and should apply for such grants. It is a joint undertaking. The applicant needs at least six weeks to prepare the proposal. The faculties need to make sure that they have the space to do that.'
Long process
Although essential, writing the proposal is only one part of a bigger process. 'You don't get the ERC Advanced Grant, for instance, just because you are a good researcher,' says Palstra. 'Ideally, you should have a few rewards and be visible in the media. So it is much more than just writing a proposal. It is a part of your career development. It is a long process that needs to be planned. The dean should be aware of it, the department should support it and your colleagues should be involved. Discussions with colleagues are the most important part of the process. They need to be critical friends that help you develop the idea.'
'It can take years to finish the proposal,' confirms Telma Esteves. 'In the end, the applicants need to prepare about twenty pages of text. That is not that much, you could write it fairly quickly, but applying for such a grant is more than just writing it. It is about brainstorming, and seeking advice from your peers, finding that breakthrough idea. In essence we are a technical university and, by nature, most research here is applied research. ERC, on the other hand, is focused on fundamental research. They want to fund research that is so risky that nobody else will fund it. High risk, high gain – that is the motto they go by. You need to show that your research has impact on science, not necessarily society. This is a completely different way of thinking from focusing on an application.'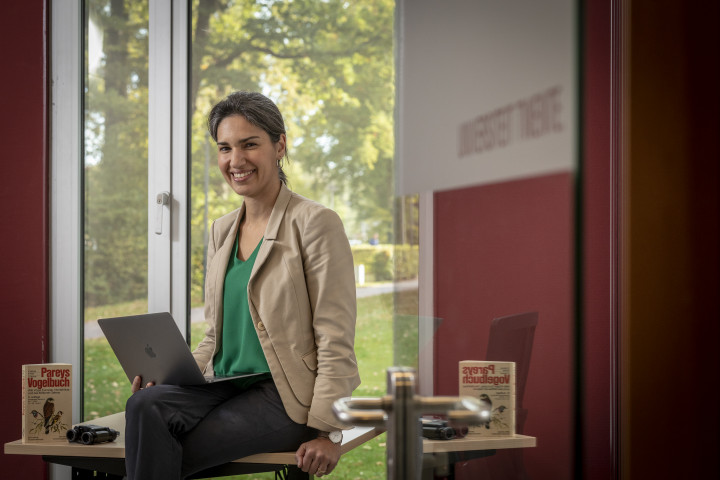 Telma Esteves. Photo by Rikkert Harink.
Esteves and three other personal grant advisors at the UT offer support through the whole process. 'It is completely tailor made to the needs of the person, we support whatever the researcher needs,' explains Esteves. 'It starts with an initial brainstorm, when we determine whether the idea and the person's CV are suitable. From there we assist in the development and writing of the proposal, and the administration at the end. The university is putting on increasing support, also from within the faculties. Depending on the faculty, this may be giving researchers extra time to work on the proposal, or even extra finances.'
'Money is just money'
Professor Arjen Hoekstra is one of the three UT scientists who received the ERC Advanced Grant last week. How did he experience the process of applying for the funding? 'This was the first time I had to share my ambition explicitly on paper. I already had it, but I used to keep it to myself. In the first phase I had a meeting with my colleagues to test the framing of the idea, to see what should be highlighted. Because I knew where to go, but how do you write it? What do you highlight? The grant advisor helped me with this. She helped me to choose one clear goal and be explicit, which wasn't easy because I'm doing very comprehensive global research on land and water use for food and energy, involving many aspects and combining various innovative elements. It was a struggle to find the one main innovative element.'
'We could do more to encourage people to go for it'
What type of support did the professor receive from the university? 'In total, it took me about four weeks to prepare the proposal. The first two weeks were scattered hours over a few months; then finally I spent two weeks in a row right after my summer holiday to finalize it. You need to do it on top of your regular work, it is your commitment. I did get help from Telma Esteves, of course. There is a lot of paperwork and regulations involved, so it is easier to have somebody supporting you. However, I would say that we could do more to encourage people to go for it. I had my own drive to apply. The praise comes after the achievement, not before. I really admire the people who submitted the proposal but didn't receive the grant. They are not getting the recognition, even though they put in the same effort.'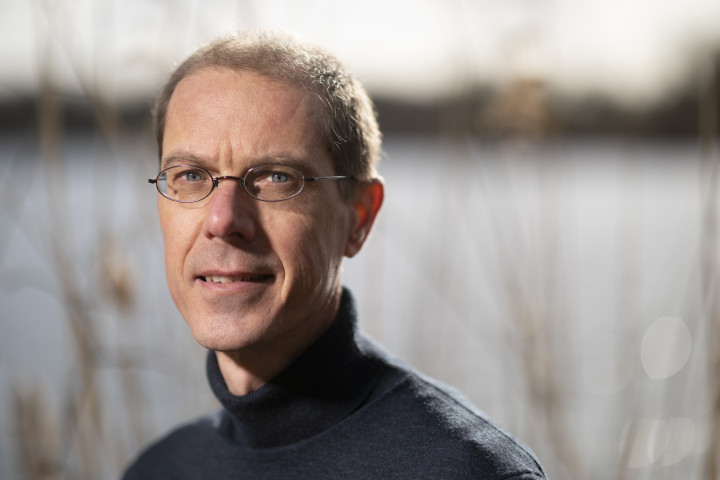 Arjen Hoekstra. Photo by Rikkert Harink.
Arjen Hoekstra admits that receiving a large personal grant can open new opportunities, but doesn't believe that substantial progress essentially depends on big personal grants. 'This is my first personal grant ever. What I have reached until today is a matter of developing good ideas and working with good PhD researchers. Getting the grant is a very strong support, but I don't expect a major life shift. This is a great opportunity, but if it comes to delivering on your goals, that is not dependent on the grant. You need to keep working on your ambition, get good people and try not to be distracted. Money is just money. The real challenge is to get good people to work with and stay focused.'