'Breastfeeding offers a lot of health benefits for both mothers and babies, but it is also associated with many challenges,' says Nienke Bosschaart, Associate Professor in Biomedical Photonic Imaging at the University of Twente. At this point, we know surprisingly little about what happens during breastfeeding and what causes lactation problems. 'We just don't have dedicated technologies for this topic,' adds the UT scientist who received the ERC Starting Grant for developing 'pioneering methods to unravel lactation insufficiency'.
Support for mothers and babies
Mother and child care have always been at the centre of Bosschaart's research. She has worked on a noninvasive alternative to blood sampling in babies and, in her second main research line, she focuses on human milk and lactation. In a nutshell, her field of expertise is biomedical optics and developing new technologies to support mothers and newborns. 'Optical technologies have a lot of advantages,' she explains. 'They are noninvasive, harmless and give you a lot of information.'
Bosschaart's ERC project will focus on lactation insufficiency. 'I see this as a challenge that we really need to solve,' she says. 'Breastfeeding has many advantages. For mothers, it reduces the risk of breast cancer and ovarian cancer. For babies, it boosts their healthy development. The WHO recommends that women exclusively breastfeed for the first six months, but only a minority manages to do that. From a social point of view, there is also a lot of pressure on women to breastfeed, but it is not only up to them. We need to support them much better.'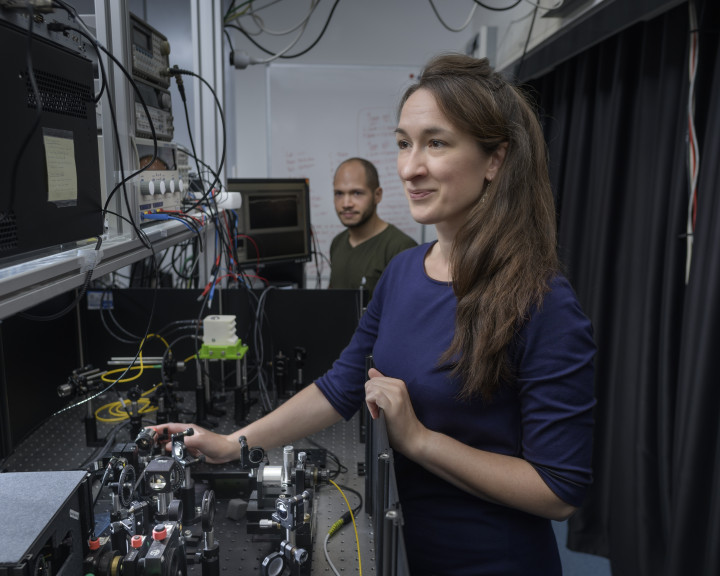 Nienke Bosschaart
From: the Netherlands
Background: PhD in Biomedical Engineering and Physics at the AMC in Amsterdam
Current position: Associate Professor
Works at: Biomedical Photonic Imaging group, Faculty of Science and Technology (TNW), University of Twente
ERC Project: LactIns-and-outs - Pioneering methods to unravel lactation insufficiency
Not enough milk
The most common reason why mothers stop breastfeeding is because they believe they don't produce enough milk. 'About 40-50% give up early because of perceived insufficiency,' says the associate professor. 'In some cases this might only be their personal feeling, but estimates suggest that 10-15% of women indeed don't have enough milk to feed the baby. The problem is: we don't have any accurate method to measure this. We need better diagnosis to know if there is an actual insufficiency, so that we can come up with better treatment and prevention strategies.'
To address this public health challenge, we need to learn more about what happens during lactation. 'My project therefore has two goals,' highlights Bosschaart. 'Measuring how much infants drink and measuring what happens inside the breast - how its physiology regulates the milk supply. In both of these cases, I will use non-invasive optical tools.'
Nipple shield
The UT scientist will develop a sensor to measure the amount and the composition of the milk that the baby drinks. 'My plan is to use a common nipple shield, which you can simply buy in a pharmacy and which has several holes through which the milk flows. I'd like to place a very small, optics-based sensor inside one of these holes and measure the milk flow.'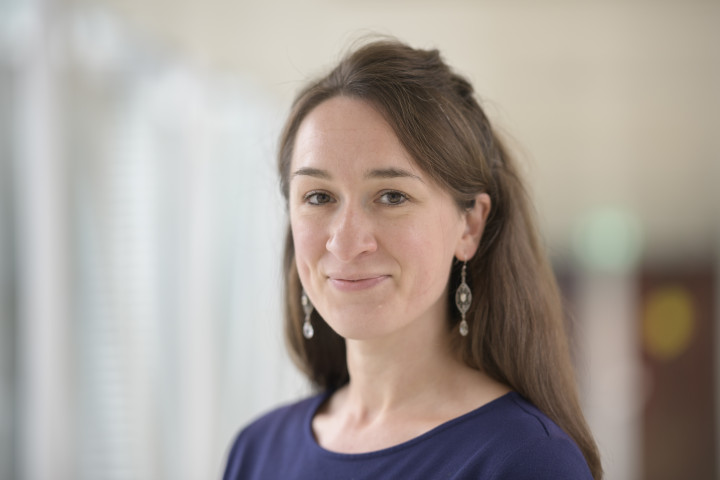 Nienke Bosschaart. Photo by Fokke Eenhoorn.
As a second step, Bosschaart aims to figure out what causes lactation problems. For this purpose, she will use DOSI (Diffuse Optical Spectroscopic Imaging), which is capable of measuring many physiological processes inside the breast at the same time. 'DOSI is an existing technique, but so far it has only been used for cancer research,' explains the scientist. 'We will use it to understand what happens during live breastfeeds. It allows us to measure, for example, blood supply to the breast, milk ejection reflex and much more.'
Recognition of the problem
The €1.5 million from the European Research Council will therefore be used for acquiring and developing needed equipment, as well as for hiring researchers dedicated to the project. 'This research would not be possible without such a grant, at least not in this form,' says Nienke Bosschaart. 'It will help me really shape this research line and develop completely new optical methods. It is also a big recognition to this problem. It is an acknowledgement of how important it is to focus on this topic.'
ERC STARTING GRANTS
The ERC Starting Grants are designed to support early-career researchers who are starting their own independent research team or programme. The success rate of receiving the grant was 9,8% this year. Out of nearly four hundred grants awarded this year, 44 went to scientists in the Netherlands, including three at the UT: Christoph Baeumer, Nienke Bosschaart and Sander Huisman.