Theatercafé might be the one food spot on campus that has transformed the most under the reign of Appèl. You might not see any huge visual changes as you enter but soon you notice. There is no salad bar, there is no soup, there are no sandwiches. The fridge stocked with sodas and milk has been replaced by a shelf with board games. I've got a feeling we are not in a cafeteria anymore. No, this is a restaurant now.
Let's skip over the moment when I wonder whether we need another restaurant on campus (the Faculty Club is right next door, right?) and try to order some lunch. Step one, you need to sit down and wait for your waitress. Step two, order drinks. When we visit there are no drink menus on the tables, which makes the task slightly more cumbersome, but we manage in the end – after we try to get what we want and find out that they don't have any orange juice nor 'karnemelk'. Coke and ice tea it is.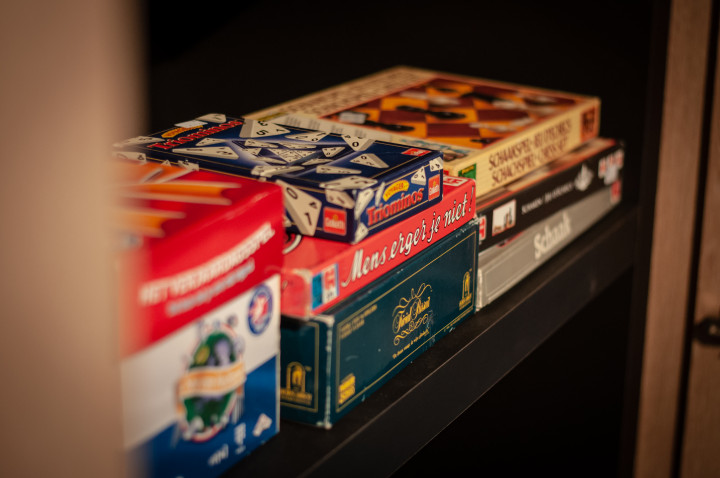 WHAT YOU THINK
Miriam Mogana, Master student
'The new concept is still something I need to get used to, because it was just a regular cafeteria and now it's a real restaurant. That's not a bad thing, though. I like their menu, they offer many different warm meals. It still tastes very good, I like coming here. The quality of the food actually seems to have improved. The prices are a bit higher, but they are very reasonable considering the portion you get. The service is also quite fast, I think even better than it was. I like the restaurant concept, but it has its pros and cons. It used to be very easy to just grab a sandwich here. So I understand it's not for everyone.'
Alaa Shehada, performer
'I like the restaurant. It looks good, it's clean, the service was very quick and there is a nice atmosphere. I also ate here last year and I enjoyed it. The only thing I miss is some proper Arabic coffee and some bigger tables by the windows.'
Jordi Weggemans, Master student
'The interior looks better now, although they didn't change anything in the seating area. I like that they come to your table to take your order and the food I had here was good, but a bit more expensive. Overall, there is a good offer, good coffee and also some nice beers.'
The food menu, on the other hand, is brought to us and lists quite a few nice choices, everything from soup and various sandwiches to international hot meals. We tried the tuna sandwich and a quesadilla. Both very tasty and nicely presented, but both on the expensive side of the spectrum. Granted, prices around 5 euros per sandwich and 6 euros per a warm meal are perfectly standard restaurant prices, but in my opinion Theatercafé isn't the place where you go for the 'restaurant experience'. It's a place where you might just like to grab a quick lunch because all other cafeterias are at least ten minutes of walking away.
Don't let me discourage you, though. The food is quite delicious, the service is quite fast and the restaurant generally seems busy and bustling. It's just a shame that, besides a small fridge with a very few sandwiches, basically all cheaper, quick and easy options seem to have disappeared from the offer. Lunch breaks aren't that long after all.
OUR RATING
Overall score                          ★★★/★ 
Selection                            ☆☆☆☆
Taste                                   ☆☆☆☆
Value for money                ☆☆☆
Atmosphere                       ☆☆☆☆
Speed                                  ☆☆☆
Why go: to enjoy a longer lunch break with nice food
Why not go: high prices, very limited offer of 'grab & go' lunches