U-Today wanted to map to what extent its website, Science & Technology Magazine, specials and social media are read and appreciated by employees and students. With this in mind, Newcom Research & Consultancy questioned people on campus about U-Today. A total of 428 people completed the survey (317 on the spot, 109 online).
The research results show that U-Today is appreciated quite well. Our channels reach an average of eight in ten employees and six in ten students. U-Today is primarily associated with relevant, current and informative news. Among employees, the website and magazines are the most important channels. For students, social media seem to be the most important. The website and social media not only have the highest reach, but also the highest information rating.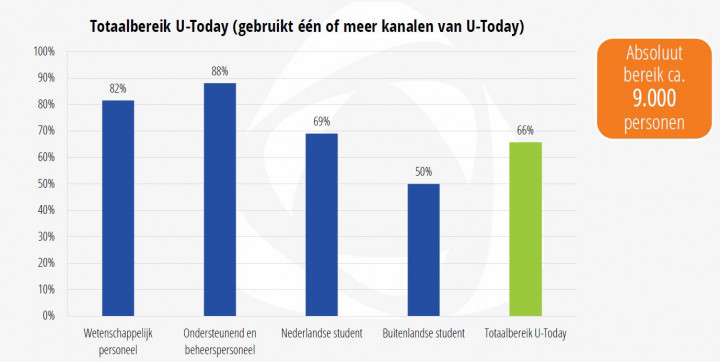 Points of improvement
There are also points for improvement: although 50 percent of the intensive users think that U-Today is sufficiently critical and independent, about 20 percent disagree. According to Newcom, there are opportunities for U-Today to position itself more strongly as a UT-related news source.
The e-mail newsletter receives on average the lowest rating with a 7.1, while Newcom also concluded that the app is a relatively unknown channel. 'We are very happy with the overall rating,' says editor-in-chief Maaike Platvoet. 'Two years ago, we set course for U-Today and for me this is confirmation that we are on the right track. Yet we also see opportunities for improvement. We have to make choices: what are we going to do more and less? I want to outline that strategy with my team in the coming months.'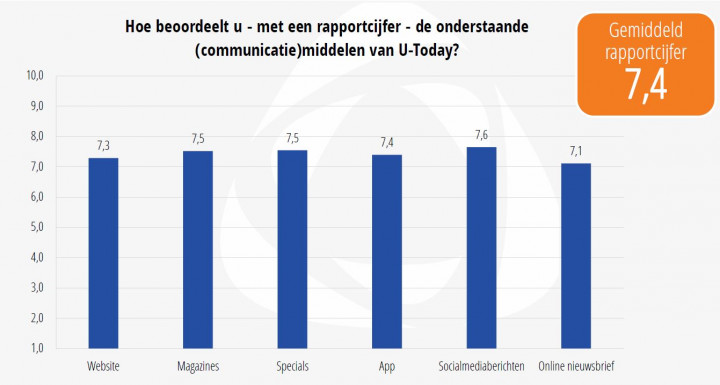 Diverse target group
According to Platvoet, the challenge is to serve the various UT target group as well as possible. 'Employees are more loyal to print releases, students consume the news mainly via social media and then there are the international people who are harder to reach for us. In addition, everyone has his or her own preferences in news or background stories. Where one person thinks that we should be much more critical, the other says that we can be less cynical.'
The diversity of the target group was also reflected in the very different responses. For example, there was a desire to conduct 'more critical, independent and relevant' journalism versus 'nothing, I am satisfied' and 'very nice stories and interviews'. The readers also expressed disagreement about the Science & Technology Magazine. One reader suggested increasing the frequency of the magazines, another mainly advised to decrease the number of printed magazines and to not distribute them in the buildings on campus.
Platvoet: 'The most important conclusion is that we are doing fine. That doesn't mean we can sit back and relax. We see plenty of opportunities to improve ourselves.'