Holy fuck
Holy Fuck, with the full title 'Holy Fuck: Op expeditie naar de toekomst van seks' [on expedition to the future of sex], was written by Mabel Nummerdor and Jeanneke Scholtens. Nummerdor, who studied Communication Science at the University of Twente, is a marketing specialist and a 'trendwatcher' focused on helping brands prepare for the future and its possible trends.
What brought you to writing a book about sex?
Nummerdor: 'As a marketing specialist I'm always involved in consumer needs. When we speak of needs, we usually speak of food, shelter, clothing… But I noticed we tend to ignore sexuality in business life. That is sheer ignorance, in my opinion. Sexuality drives us. As a trendwatcher, you operate as an antenna scanning for tiny changes in society. And in recent years, we've seen so much happening in the field of sex. There was just no way around it. So we decided to write a book and sketch the whole possible future of sex.'
How did you proceed? Did you do any research?
'Yes, we did a lot of explorative research. Science has paid a lot of attention to sex, we connected it all. We read a lot, we went to conferences, we talked to many people. Empirical research of "now" is not a good idea in this case. To get a glimpse of the future, you need to look at designers, artists, hackers… the more freaky people in life. You need to get to the edge. For example, BDSM was a tiny niche ten years ago. Only the 'freaky people' were interested in it. Then Fifty Shades of Grey came out and now there is a huge interest in it from so many people.'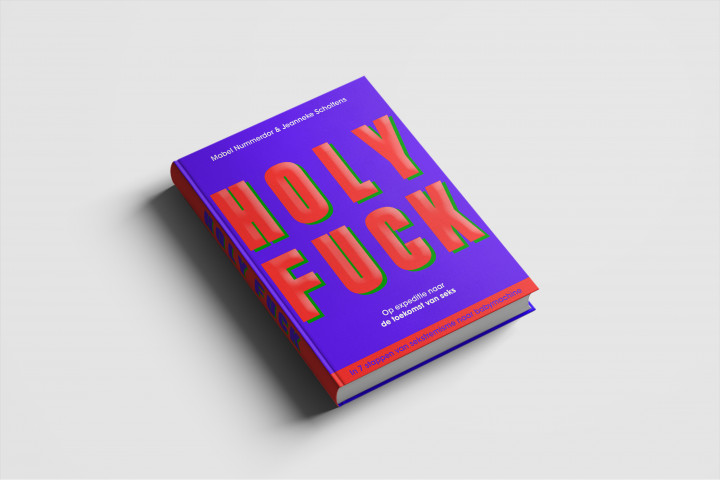 'To get a glimpse of the future, you need to look at the more freaky people in life'
Could you sum up the book for us?
'It's not about predicting future, but about exploring the possible futures. We described seven eras of the future of sex. It begins now in the current era of "sextremism", then we move to "Love-a-Lution" alias the time when we will redefine what relationships look like – we will move from couples as the main building blocks to more polyamorous households. We also talk about how technology might become a substitute for sex. Thanks to technology, such as VR or tactile technology, sex will be very easy to obtain and might even be better than with real-life humans. How will that change us if all the longing and "effort" are gone? And will we perhaps even change our bodies to have a better sex life? Finally, the last chapter of the books is called "Baby machine", describing the time when sex will no longer be the standard way to create new life. If that happens, will there still be something holy in the fuck? Sex might be awkward at times, but it's part of humanity.'
What motivated you to write about all this?
'Our goal is not to moralize or judge, we only wanted to make people aware of possible futures and make them think: 'if this is the scenario where do I stand and how can I act today to prevent or to promote that scenario'. Also, I believe we need to talk about sex on a more meta level, about what it means to us on a broader scale. We as authors are dedicated to bring sex as subject to the table of business life and politics. Sexuality is still a sensitive and vulnerable subject and we need to be able to talk about it in a way that is not degrading. When I was studying in Enschede, I was (and still am) a founding member of the sorority Mnemosyne (ASV TASTE). We've always had the reputation of the "easy girls of the campus", but we wore that name with pride. We owned our sexuality. So I would like to dedicate Holy Fuck to all those brave girls and boys who are not afraid to address the subject and who are able to discuss it without scandalizing themselves or other people. In the end sex is part of life, no let me rephrase that, sex is the origin of all life.'