The company 20Face, which was officially founded in 2017 by the UT researchers Tauseef Ali, Raymond Veldhuis and Luuk Spreeuwers, presented its innovative software at CES. Their approach to facial recognition, based on a system of algorithms, attracted interest of many potential clients, including mobile operators, car manufacturers and start-ups focused on smart homes.
What makes their recognition technology different? We've met up with the spin-off's CEO Peter Hoekstra and the CTO and a former UT researcher, Tauseef Ali.
You just returned from Las Vegas. How did that go?
Hoekstra: 'We were invited to join by StartupDelta. It was a great moment to pitch our business, find new clients. We presented our demo and people were rather impressed with its accuracy. Many companies were keen on using our facial recognition, because it can easily be implemented. I even pitched to Volvo Ventures, Porsche and Huawei. It was also fun to see Prince Constantijn van Oranje in Elvis Presley disguises. Of course our software still recognized him.'
20Face claims it provides so called 'unconditional facial recognition'. What does this refer to?
Ali: 'Most facial recognition systems currently used by other companies are very conditional. They require you to look directly into the camera, often under controlled lighting, use multiple facial images and so on. Our software has no such conditions. It is able to recognize you in poor lighting conditions, from a picture with bad resolution and it is able to handle up to 60 degrees pose variations. You can have sun glasses on, a hat on, you can be showing only a small portion of your face. It doesn't matter. Our system will recognize you.'
How exactly does that work?
Ali: 'We use a brand-new system of algorithms that we developed. It is based on deep learning that can detect more than 100 points on your face. This is combined in a unique way with regional facial recognition, so we can compare only your lips, eyebrows, nose, etc. Which is why it works even if your face is partly covered. That is why we offer more accurate solution that others on the market. Moreover, the new iPhones, for example, use special infrared sensors and 3D modeling, which means they require special hardware and more processing. Our software can use existing cameras and technology. With this our goal is to make facial recognition much more mainstream.'
What are the possible applications of your software?
Ali: 'We are already helping a few clients. To mention one, we are carrying out a pilot project at the Heracles football stadium. The goal is to use facial recognition for access-control and a hospitality system. Instead of presenting a ticket, you would get access to the stadium based on facial recognition. But to start with, we are focusing on hospitality services at the VIP seating areas.'
Hoekstra: 'Facial recognition could be used nearly everywhere. It will change the settings of operating everything – smart cars, smart home appliances, mobile phones. It can be used for surveillance and security, for example at airports or any other location. It could serve for personalization of services. In fact, we expect the first main clients to come from the hospitality sector, such as hotels. The software could be used instead of key cards, for instance. Meaning you would check into a hotel using your face. The door of your room would unlock based on seeing your face, staff in the hotel would be able to recognize you and offer the best services.'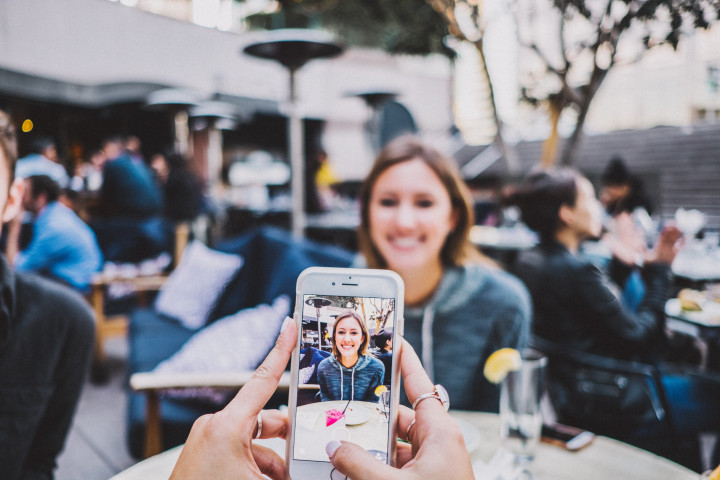 Doesn't this raise privacy issues?
Hoekstra: 'Yes, we get this question a lot. People are hesitant about the technology. However, we believe that in the hospitality segment facial identification will be considered an asset, not an invasion of privacy. On the other hand, perhaps it will be necessary for people to give consent to facial recognition systems. Privacy issues is something that needs to be worked out.'
How accurate is your software? Is it really bullet-proof or can it be tricked? What would happen if, for example, someone printed a nice big photo of my face? Would the system recognize that?
Hoekstra: 'We are still in the development phase, we only have a proof of concept. Therefore, right now the software could potentially be tricked, but when we deliver our shelf product, we will make sure it is equipped with anti-spoofing protection.'
Ali: 'We can already solve this problem with stereo cameras or in the software, but after the summer of 2018 the algorithm itself will detect spoofs, so we can remain as lightweight as we are.'
Twente start-ups at CES
CES (Consumer Electronics Show) is an annual trade show organized by the Consumer Technology Association and held in January in Las Vegas. This year, seven start-ups from Twente have been selected by StartupDelta to present their technologies at CES. Apart from 20Face, these seven start-ups included companies Aryzon, Serious VR, SwipeGuide, Grasp, Scalys and Athom.