After the breakfast was eaten and new year's wishes exchanged, Victor van der Chijs took the stage in the Agora. In his welcome speech, the President of the UT Executive Board highlighted the university's successes from 2017 and its plans for 2018.
'We choose quality over quantity'
Among other achievements from the past year, Victor van der Chijs mentioned the record number of new students who enrolled at the University of Twente: 'We are currently home to 11.000 students, which means we have nearly reached the maximum number of students that we can accept. We choose quality over quantity. Studying at the UT should be something unique and exclusive.'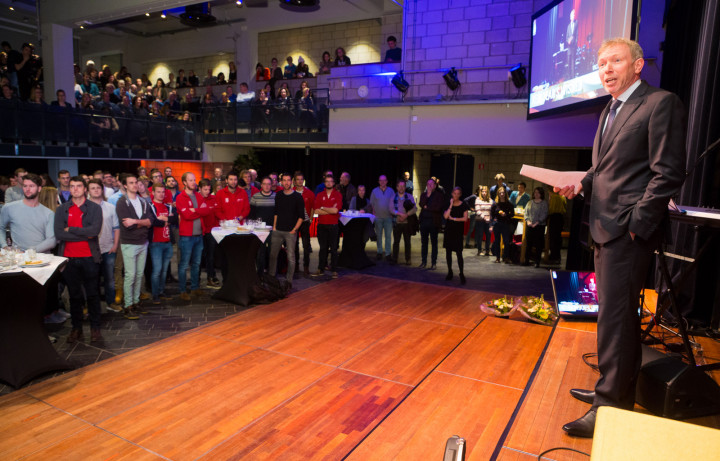 Van der Chijs also focused on changes within the UT's organization. 'We have undergone a major renovation in order to attract more funding and to do what the society demands us to do. In this new set-up, you should all have more space to flourish,' he said, adding that the UT will continue to build. 'Literally. Reconstruction of the Hogekamp building will be finished at the end of the summer and the remodeling of Technohal is also on its way.'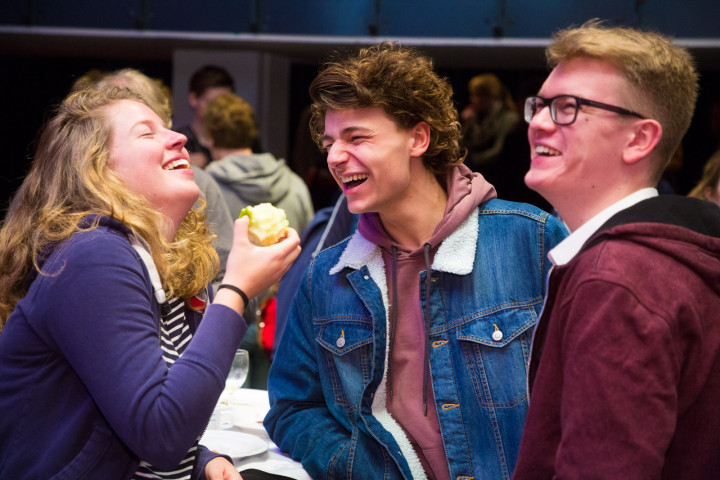 Media Awards
After his speech, Van der Chijs handed out the UT Media Awards. Solar Team Twente was the winner in the students category, while the PhD Media Award went to ITC researcher Festus Ihwagi, whose research on elephant poaching has been mentioned over 200 times in media worldwide. 
The main UT Media Prize was won by Frank Leferink, professor at the department of Telecommunication Engineering and an expert on Electromagnetic Compatibility. The second place went to aviation specialist Hans Heerkens and the third to Marcel Boogers, Professor in Innovation and Regional Governance. 
For the second time in history, the UT also gave out a Social Media Award. This year the prize went to Pim Fij, the new director of the Campus & Facility Management.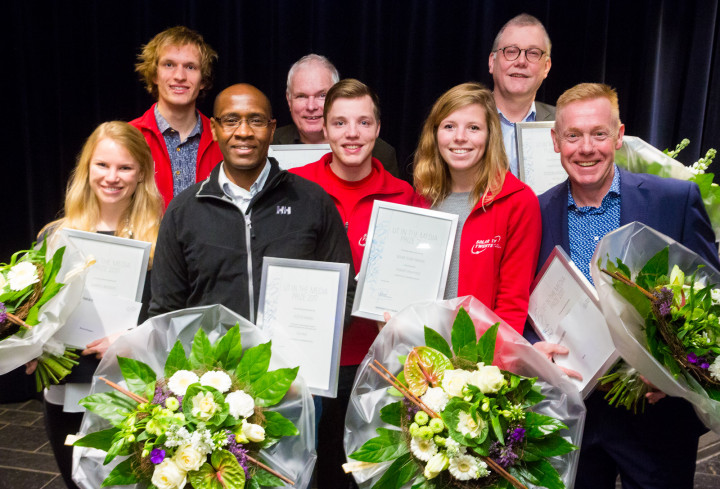 UT Black Brothers
To end the morning event in style, live music was arranged. This time the stage belonged to 'UT Black Brothers', a band formed by three UT professors: Peter-Paul Verbeek (keyboard), Stefano Stramigioli (drums) and Guus Rijnders (guitar).