'We are the new "space team". There was no student organization related to space in Twente, so we are just filling the vacuum,' smiles Anton Atanasov, a UT student of Electrical Engineering and one of the main initiators of Space Society.
'Space is awesome'
Space Society was founded in September 2017 and currently includes 11 students from the University of Twente and Saxion. The association's main goal is to gather space enthusiasts from all disciplines in order to build a satellite from scratch. And to allow others, who might require an Earth orbiting device, to use their satellite for various experiments.
'We'd like to share the message that "space is awesome" and popularize space research,' says another Space Society member Marilena Tsigkou, a self-proclaimed sci-fi nerd and a UT student of Business Information Technology. 'So on top of physically making a satellite, we'd like to do what every student association does – organize social events like 'space parties' or trips to planetariums.'
Twente Sat1
The core idea behind Space Society is, however, to build and launch an actual satellite, which – at least for now – carries the name Twente Sat1. 'It will be a micro satellite or so called CubeSat,' clarifies Atanasov. 'Standard units for CubeSats exist and they can be bought or made. We will manufacture them, because we have the ability to do that here at the university. We can also accept hardware donations from various companies that are interested in testing their hardware.'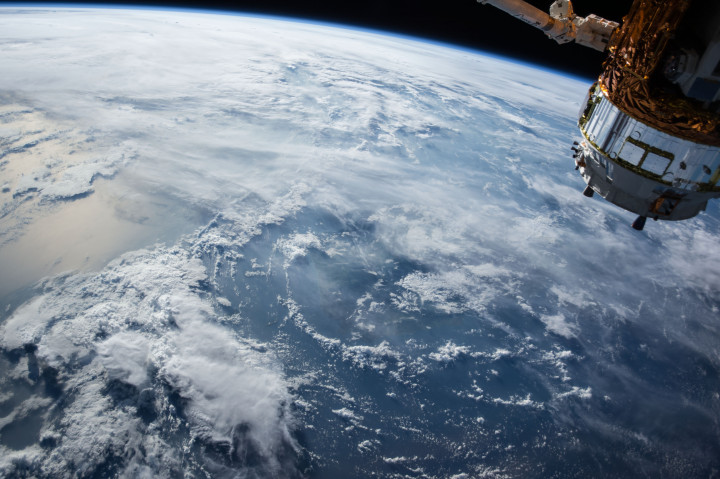 'We are now finished with the first phase of the project,' says Tsigkou. 'Designing the core concept and defining our goal.' Which is? 'There are a lot of student teams launching satellites nowadays. But all of these satellites are dedicated to one specific mission. We want to design a platform for our satellite, which could then be used by others for their own missions and experiments,' says Atanasov. 'This way everyone will save time and money and we can stay busy doing what we like.'
Space laws
Doing what they like, meaning building a satellite, will take a long time though. 'It will take us at least five years before we can launch it,' thinks Tsigkou. 'Because to make this project successful, we need more than just a satellite. We also need testing facilities, we will need to ensure that we comply with the international space laws, which for example state that we need to obtain insurance and that we have to be able to communicate with our satellite at least once a day.'
Once they've met all of these requirements, the student team will have to secure a spot for their satellite on one of the regular missions organized by, for instance, the European Space Agency. If they are accepted, their satellite will be loaded onto a rocket and deployed.
Planning for the future
As you can see, sending an object into space is no easy task. 'When we say we need five years before the launch, we are quite optimistic,' says Atanasov. 'Because of this timeline, we have to make sure we can pass on the project to future students. All our members are students, of course, and so we will all graduate at some point and others will have to take over.'
To ensure this can happen, the current Space Society members are already preparing the playing field for their successors. 'We are in touch with other student teams here at the UT and plan to help each other. As of January, we also hope to grant minor projects, so students can get credits for working on the satellite. Later on, we'd like to apply for funding,' lists Atanasov. 'We have a great multidisciplinary team of motivated and critical people. I believe we can make this happen.'
want to join?
Space Society is still looking for members and everyone is welcome to apply! Building a satellite requires a strong work force and the combination of many disciplines. So whether you are studying Mechanical Engineering, Applied Physics or Psychology (or anything else), feel free to contact Space Society.