The Batavierenrace is the biggest relay race in the world, covering 175 km long route from Nijmegen to Enschede and finishing at the UT campus. This large student race has two main winners – one team from the university competition and one overall winner. The first place of the general competition went to 'Succes is een keuze' and the best university team of the 45th Batavierenrace is from Amsterdam.
Neck and neck
The teams in the lead were really neck and neck throughout the race. With the total time of 10 hours and 23 minutes, the winning team from Amsterdam was in fact only three minutes faster than Nijmegen in the second place. The teams in the third and fourth place also weren't far behind.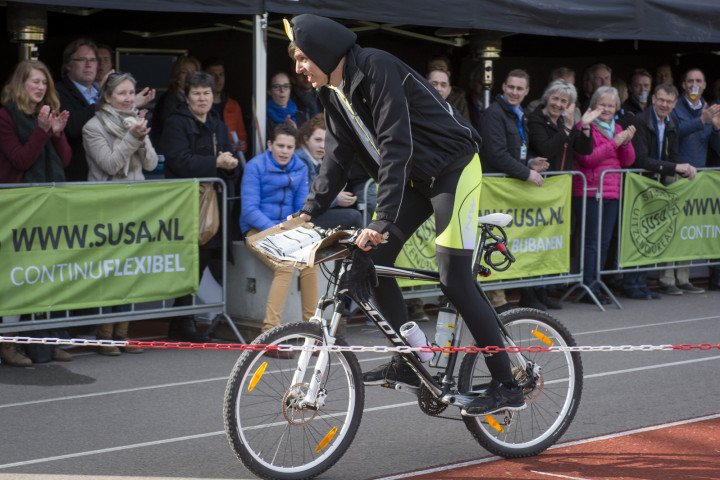 'Fast where it counted'
In the past couple of years, Amsterdam always scored high in the competition, but this time they finally managed to secure the first place, which belonged to Nijmegen in last two years. Did they expect this victory?
'This is fantastic! We knew we had a very strong team, but you can never know how well the others will do. However, in the end our guys ran fast where it really counted,' says Elte Hopkes from the winning Amsterdam team. 'The other teams were also insanely fast, but we were even faster! This is absolutely awesome. Totally worth the lack of sleep!'
Smooth race
The 45th edition of the Batavierenrace was without any problems. 'It has gone very well, there were no disturbances. Overall, it was a very smooth race,' comments Vincent Suitela from the event's organizing committee. 'The weather helped us a lot. It might have been slightly cold during the night, but it wasn't anything our contestants couldn't handle.'