'Dine with the Dutch' is the name of an initiative organized by Dutch students from ChOOSE (Christian student association in Enschede), within which Dutch student houses invite internationals for a dinner and a chance to learn about each other´s culture.
'It´s a good opportunity for internationals to learn about Dutch customs, taste Dutch food and see what a typical Dutch student house looks like,' says Erika Roseboom from ChOOSE. 'It´s also nice to give a fun evening to the guests. They are often alone here, so this is a great chance to widen their network. For example, we just had a dinner with a student from Kenya. He has been living here for half a year, but he has never been inside a Dutch house before.'
It´s difficult to socialize with Dutch students
One in the series of 'Dine with the Dutch' events also took place yesterday in Hengelo, in a student house called 'House on Stilts' (Huis op Stelten), which has over 20 years long history. 'We participate every year,' says Bas van den Brink, a Dutch student and an experienced dinner host. 'We actually don´t have a lot of contact with international students outside of 'Dine with the Dutch'. There aren´t many internationals in my study group and as a member of a student association you tend to be in touch mainly with other members of the association.'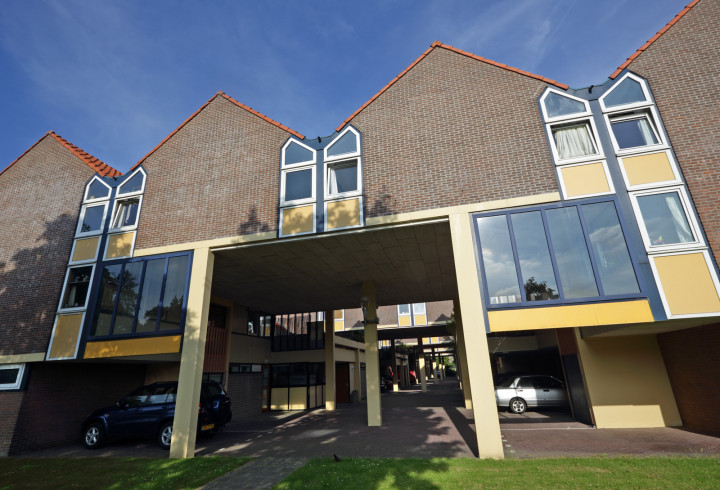 The international dinner guests, Soundarya Sitaram from India and Camila Vasconcelos from Brazil, confirm that socializing with Dutch students isn´t an easy task. 'I signed for 'Dine with the Dutch' because I live with a dozen of internationals from all over the world, but no Dutch. That is understandable. Many students have to speak English at the university, so I understand they just want to speak their native language when they come home,' thinks Camila Vasconcelos.
'If I was a local, I would act the same,' agrees Soundarya Sitaram, who has recently moved in with Dutch roommates, but is still happy to attend a 'Dine with the Dutch' dinner. It allows her to see a different side of Dutch culture in a house, where each dish is preceded by a prayer and followed by a Bible reading. 'It´s nice to see that they are so religious. I didn´t experience this with Dutch people before.'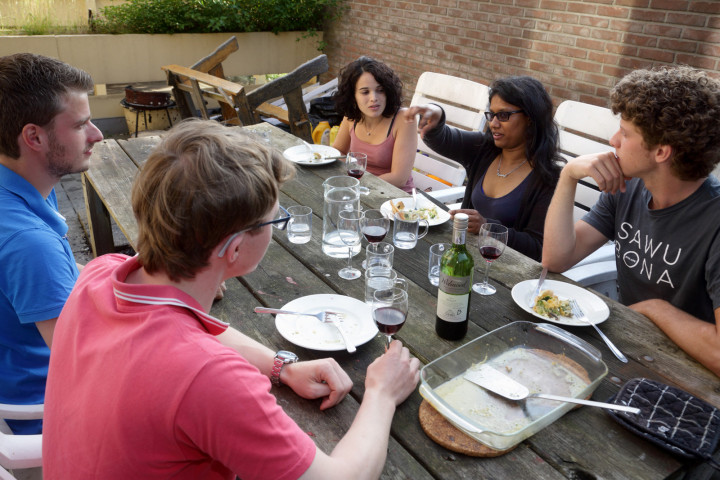 Register for a dinner
The dinners are organized every year and anyone is free to sign up and join one. A typical dinner usually includes three international guests and three Dutch hosts, who prepare a meal based on the guests´ preferences, including a vegetarian or a halal option. Although the registration for this summer is already closed, ChOOSE hopes to arrange a new round of dinners in September or October.