Een UT-museum, of op zijn minst een bezoekerscentrum, is iets dat de campus nog mist. Informaticastudent Ben Companjen loopt al een tijdje rond met het een plan voor zo'n UT-museum. Op zijn blog gooide hij een balletje op. 'Ik denk dat het wat kan toevoegen aan de hele universiteit. Ik weet niet of ik ermee ga rondleuren, maar ik zou het erg leuk vinden als het er echt komt.'
Je lanceert het idee voor een UT-museum. Vertel!
'Lanceren is een groot woord hoor. Het plan kwam een tijdje geleden in me op. Hoe meer ik erover nadenk, hoe beter ik het idee eigenlijk vind. Ik kwam erop door artikelen in UT-Nieuws, over de open dag en over de beeldbank van de bibliotheek. Dat soort geschiedenis zou wel in een museum passen. Maar ik dacht ook: zoveel is er misschien niet en dan is een bezoekerscentrum beter.'
Je hebt ook al een plek op het oog hè?
'Waar de campusboekhandel zat, lijkt me een mooi plekje. Centraal op de campus en dichtbij de koffiecorner en de Union Shop. Er kunnen misschien ook posters verkocht worden.'
Een museum heeft vaak een topstuk. Wat wordt het topstuk van het UT-museum?
'Ik heb gedacht aan zo'n zonneauto. Dat is inmiddels een wezenlijk onderdeel van de UT-geschiedenis geworden. Maar misschien past die niet in de Campusboekhandel, dat weet ik niet.'
Heb je al veel bijval gekregen voor je idee?
'Na zijn lezing bij Studium Generale vertelde ik het aan Jorrit de Boer (de historicus die promoveert op vijftig jaar UT, red.). Die zei: mee eens. Verder heb ik het er nog met niet veel mensen over gehad. Het is meer dan een leuke gedachte, maar ik weet ook niet of ik er mee moet rondleuren. Ik zou het wel erg leuk vinden als het er komt. Ik denk ook echt dat het wat kan toevoegen aan de hele UT.'
Wat voegt het dan toe?
'Voor studenten kan het een plek zijn om meer te leren over de geschiedenis van de universiteit. En voor andere mensen die van buiten op de campus komen, wordt het een plek waar je gewoon aan informatie over de universiteit kunt komen.'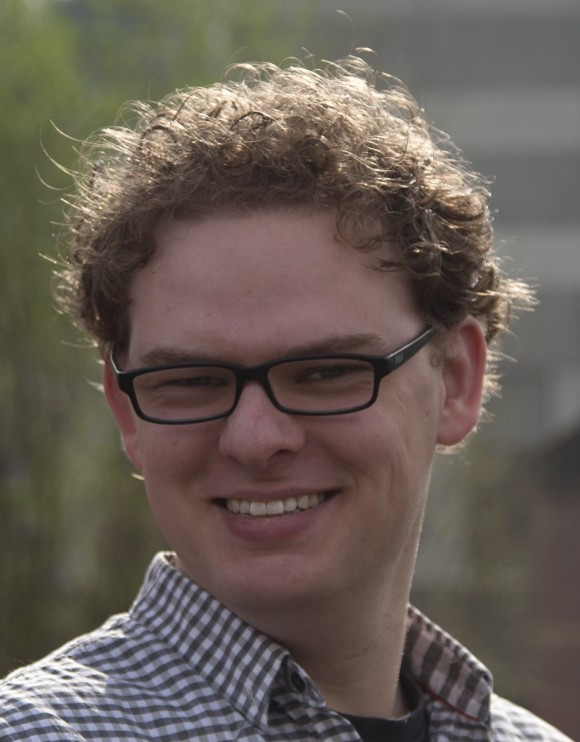 Ben Companjen