Canada: facts & figures 
Structured interest of the UT since:  2016
Main focus: research & educational cooperation
Other activities: student & staff mobility
Examples of partner institutions: University of Waterloo, ÉTS Montreal 
People in charge: Margriet Dekkers (country coordinator) 
Official collaboration with Canadian partners is still taking its first steps. Country coordinator for Canada Margriet Dekkers was assigned to the position merely ten months ago, in February 2018. She believes it's the ideal time for the UT to launch a structured focus on the North American country.
'A recent Canadian report conducted by members of academia and industry showed that there is a lack of outbound mobility among Canadian students. They don't go study abroad as much, but there is an initiative to change that. This could be an opportunity for the UT to seize the moment,' says Dekkers.
First contacts
Dekkers is exploring how 'the moment could be properly seized'. Last month she went to Canada on a fact finding trip, during which she also visited the University of Waterloo. 'We've already had research connections with Waterloo under the existing MoU. Now, based on the visit, Waterloo would like to set up a university wide exchange program focused on Bachelor students, to start with. We are aiming to launch this program next fall. Moreover, Waterloo would like to further research exchange in various domains. They are very interested in the UT's multidisciplinary approach,' says the country coordinator.
'We were the first Dutch university to speak with the Ministry of Economy and Innovation in Montreal'
During her visit to Canada, Dekkers also arranged a meeting at the Ministry of Economy and Innovation in Montreal (Ministère de l'Économie et de l'Innovation). 'We were the first Dutch university to speak with them and the outcomes of the meeting were great. Québec wishes to collaborate with the UT in a form of a pilot project with Mitacs. Our goal now is to strengthen the research collaboration between Canada and the Netherlands, starting with the University of Twente; and to improve mobility of students and researchers between the two countries.'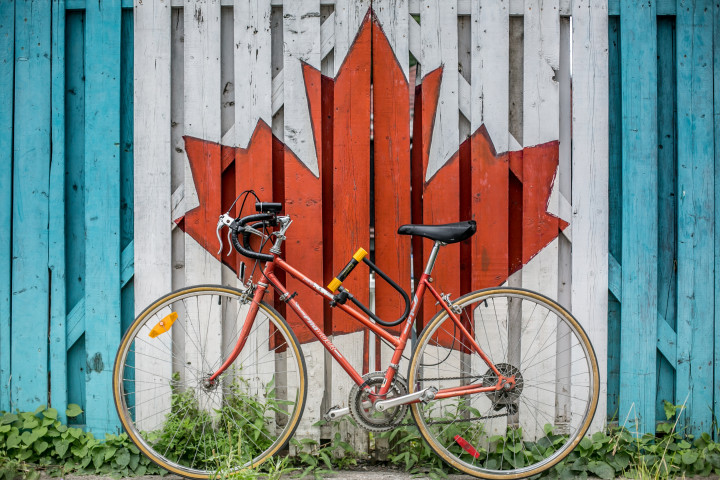 Existing links
The relationship with Canada appears to have a lot of potential. 'Earlier this year, NWO signed a Memorandum of Understanding with the National Research Council of Canada (NRC) and together they are working towards knowledge diplomacy. This can work in our favour,' continues Dekkers.
'The Netherlands is one of Canada's most significant trade, investment and innovation partners'
'Moreover, there are historical and economic links with Canada. Many Dutch people emigrated to Canada after the WWII, an estimated one million people of Dutch heritage live there. The Netherlands is one of Canada's most significant trade, investment and innovation partners. The two countries have many of the same priority areas, such as clean energy, e-health, resilience and smart cities. All these things make it easier to create connections between the UT and Canadian institutes.'
Margriet Dekkers doesn't wish to forge these connections alone, however. She'd like to create a network of 'Canadian experts' from each UT faculty as well as outside the university. 'I've reached out to embassies and regional partners such as Oost NL to create synergies for joint projects in Canada.'
'It's like pioneering'
Why focus on Canada in the first place? 'Worldwide, Canada is considered to have a high quality education and research system. It's easy to relate to for Dutch people – economically and culturally. There is also a lot of corporate money connected to universities. We see a lot of possibilities for research collaboration and student and staff mobility.'
At the moment, it's difficult for Dekkers to pinpoint what the next step will be. Because she started working at the position of the country coordinator for Canada only recently, she is still facing the 'start-up' challenges. 'It's like pioneering in a way. We need to decide on the general approach. Do we want to focus on specific topics? On specific regions? Only on a handful of universities? We have to be careful about which partners we choose to make sure they can offer possibilities for our students and vice versa. So far we've only organized a couple of visits, so who can tell what collaborations will flourish in the future.' 
Student's voice: 'It is difficult to find accommodation for students coming from abroad'
Oksana Noorlander (Canadian student, MSc Educational Science & Technology)
What made you decide to come study at the UT?
'As a former English language teacher in Toronto, Canada and Switzerland, I taught in many private schools. There was a lot of variation between schools: how teachers and staff were managed, the use of teaching materials, the value placed on teachers' professional development and how technology was being incorporated into the classrooms. I started to reflect on these differences and I became really curious about learning how to create engaging and effective learning environments. When I started looking for programs and read the EST study guide, I remember a big smile came across my face; so many of my questions were being addressed! Secondly, I studied in the Netherlands for one year during my international academic exchange. I really enjoyed that experience so moving back to the Netherlands wasn't a difficult decision to make.'     
What do you like and don't like about studying at the UT?
'I like the local sports facilities, friendly students and people, DesignLab events and the knowledgeable teaching staff always ready to help. What I don't like is the lack of electrical sockets - everywhere from library to lecture rooms- , getting lost in Cubicus and the high international student tuition fees. But in all seriousness, it is quite difficult to find accommodation for students coming from abroad. There is far too little accommodation, the competition is high and the rent costs don't seem to be regulated off campus. All I can say is that I was very lucky in finding a place; other students were sleeping on couches for weeks into the first semester.'
Is there something the UT can do to get more Canadian students and/or to make it easier for them to study here?
'In general, I think if the UT lowered the international student fees it would be much more attractive for students to pick the university. That and helping international students to find accommodation both off and on campus would make it easier for students' transition into life at the UT.'