Australia: facts & figures
Structured interest of the UT since:  2016
Focus: research and educational cooperation, student and staff mobility
Examples of partner institutions: the University of Melbourne, the University of South Australia, the University of New South Wales, RMIT University, Monash University, Macquarie University
People in charge: Inge Broekman (country coordinator) 
It all started with students – and their wish to spend time in the land down under. 'The history of strategic focus on Australia is in education,' says the country coordinator Inge Broekman. 'In 2012, the UT announced that all students could go study abroad for one semester. It turned out that a lot of our students wanted to spend that semester in Australia. However, only a few exchange seats were available.'
To see how to best resolve this, Broekman did a lot of research into student exchange. She compared the countries of origin of the incoming students with the countries where Twente students wanted to go to. 'Most incoming exchange students were from, generally speaking, the eastern and southern Europe, but most of the outgoing students wished to go to different areas, such as Scandinavia, the UK or Australia. So I saw that there was work to be done in this regard,' she explains.
'We are solely interested in research and educational collaboration' 
Because the numbers clearly showed that Australia was on the top of the wish list for many UT students, that's where Broekman concentrated her efforts. 'I contacted all the faculties to share the wish of the UT student population,' says the country coordinator. 'I asked them if they had any collaborations or links in Australia and how we could potentially formalize them to get more exchange seats and equalize opportunities for everyone at the UT.'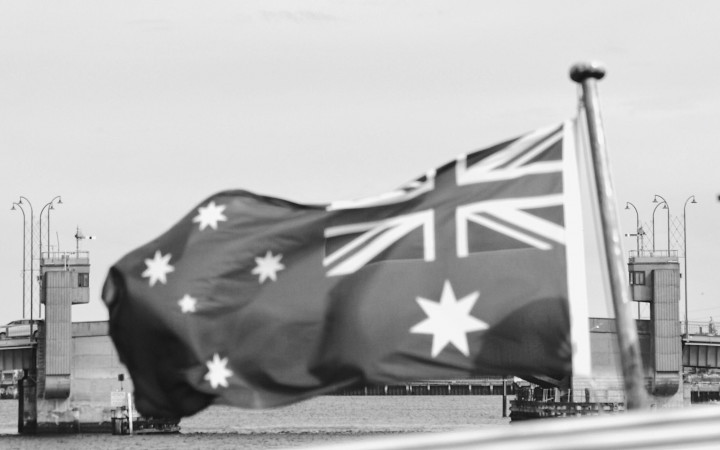 Australia made it into the official focus countries lineup in 2016, but it's been slightly different from its companions. 'We focus on strategic collaboration only,' stresses Broekman. 'There is no focus on recruitment of degree students, we are solely interested in research and educational collaboration, hence student and staff exchange. We currently have about five partnerships for student and staff exchange in Australia. On top of that, we also signed Double PhD agreements. We started with student exchange but our activities are expanding.'
Student ambassadors
There seems to be progress, but it hasn't always been smooth sailing, points out Broekman. 'There have been challenges. We quickly found out that the inbound and outbound exchange simply didn't match. It's been a challenge to attract Australian students to Twente.' To spread the word about the UT among Australian students, Broekman makes sure to visit exchange fairs – but not alone. 'I always make sure to meet with exchange students there, so they can directly explain what was cool and what was difficult about studying in Twente. The Marketing & Communications department is not involved in these activities, so the student ambassadors are of key importance.'
'The majority of students say that they found us through friends' 
What is it that convinces students from down under to eventually come to the Eastern Netherlands? The location, among other things. 'It's attractive for them that we are right in the heart of Europe, close to Berlin, Paris, London, Amsterdam,' says Broekman. 'Moreover, they of course appreciate that the programs are in English, that we are a campus university and that there is a large number of cultural and sport associations here. What certainly helps is to hear from other Australian students who've been here. Actually, the majority of students say that they found us through friends.' Also the Erasmus+ scholarships are a good tool in catching the students' attention, as they can often choose from dozens of universities in this part of Europe. 
Australian network
If it comes to the future of UT-Australia partnerships, Inge Broekman would like to establish more structured joint education. 'I'd like us to start more pre-approved exchanges, so that not every individual student needs to get an approval from an exam committee beforehand in order to get their earned credits at counting towards their home degree. On top of that, I'd like to organize an "Australian network" that meets once or twice a year and contributes to keeping balanced partnerships in Australia. I want to keep the bottom-up approach because my main aim is to support the UT students and academics.'
Student's voice: 'I wanted to experience a culture that was different from my own'
Edward James Leif Warren (Bachelor of Product Design, exchange student from the University of South Australia)
What made you decide to come for an exchange to the UT?
'Word of mouth and geographical location were big deciding factors. I wanted to study abroad for a while as the idea of living and travelling overseas really appealed to me. I knew I wanted to be in Europe, and had heard about other friends' experiences at the UT which were positive. I was also interested in universities in the UK and Canada. In the end, I wanted to experience a culture that was different from my own so the Netherlands was more appealing to me.'
Is the UT what you expected it to be?
'In general it is as I expected; I had heard through friends that it was a more technical university than I was used to, which is true. I love the location of the campus with the surrounding nature, and didn't know about this side of the UT until I arrived.'
Is there something the UT can do to get more Australian students and/or to make it easier for them to study here?
'Things were pretty easy once I arrived, but before I left I felt a little bit lost in the application process. I think more guidance and information on what the UT has to offer could help. For example, the process of applying for housing was not clear to me, and it was only after arriving and speaking with locals that I found out about all sorts of customs - for example that many student accommodations won't even look at an application if you're an exchange student.'