BRAZIL: Facts & Figures 
Structured interest of the UT since:  2014
Main focus: institutional and research collaborations  
Other activities: student exchange programs, recruitment of students  
Development over the years: 
| | | | | |
| --- | --- | --- | --- | --- |
| Brazil (number of students per year) | 2015/16 | 2016/17 | 2017/18 | 2018/19 (preliminary number) |
| Enrolled (Master and Bachelor) students | 21 | 12 | 15 |   |
| Influx of Bachelor students | 0 | 0 | 1 | 1 |
| Influx of Master students | 16 | 2 | 13 | 5 |

People in charge: Jelle Ferwerda (country coordinator) 
The coincidental beginning
The idea for a structured collaboration with this Latin American country occurred to Jelle Ferwerda in 2014. How and why did it all begin? 'By coincidence,' says Ferwerda, UT's country coordinator for Brazil. 'We saw some numbers and realized that the UT received a lot of applicants from Brazil and that most of them were admitted. However, not many actually came to study here. We found out that Brazilian students can participate in the country's huge mobility program that allows them to go abroad, but the admission needs to be finalized by a certain date in order for the students to receive the financing. The UT was not that fast in handling the applications, which is why many students didn't come here in the end. Furthermore, the UT was often unknown to the students, who therefore gave preference to other universities. Which is why my colleague Jan Schut and I proposed to start formalizing collaborations with Brazil.'
Students may have been the starting point, but the UT quickly realized that Brazil had a plenty more to offer. 'Brazil has many very good universities with high rankings. As an institute we weren't fully aware of that until then,' explains Ferwerda. 'Plus, Brazil has one of the largest economies in the world and brings a lot of potential for research funding. This is particularly interesting because their research funding is based purely on the academic quality of the project.'
Relationship management
The next step was to carefully identify institutes suitable for partnerships with the UT and aim to establish research collaborations, as well as student exchange programs. This identification and recommendation lies in the hands of the country coordinator, but the choice to do something with it is made by the individual faculties and their staff. 'If it comes to country coordinators, our main aim is relationship management and providing visibility on both sides – promoting the existence of the UT abroad, as well as making people at the UT aware of Brazilian institutes,' clarifies Ferwerda. 'Simply said, I listen a lot and make sure that the right people come together and collaborate.' 
'In Brazil, it all boils down to personal relations' 
This naturally requires presence in South America. 'I try to go to Brazil about twice a year, but I believe I could be there every other month and learn about new potential links,' says the country coordinator. 'The consulate in São Paulo represents us locally, but we should also be there ourselves as much as is possible. In Brazil, it all boils down to personal relations. Formal collaborations are based on a personal connection and trust, on knowing each other. One example: at the UT, everything is done by email. That doesn't work in Brazil. You need to arrange things over the phone or via Whatsapp. The personal contact is really necessary for them.'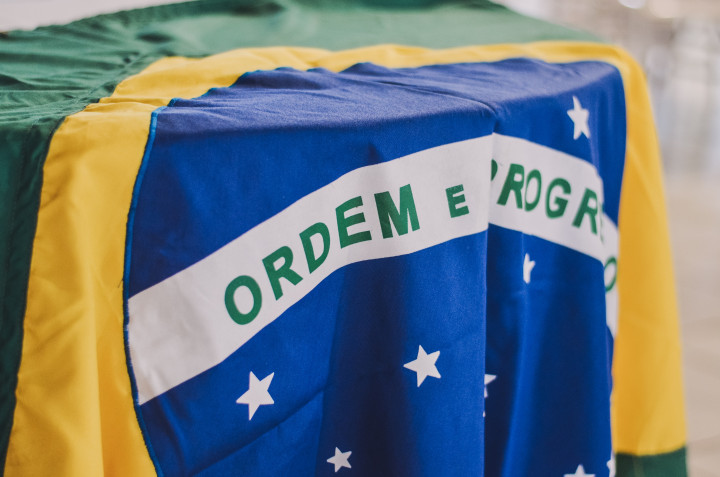 Cultural differences
Other small cultural differences can make working with Brazilian people and institutes challenging at times. 'One stereotype is quite true. Brazil does not focus much on long-term planning,' thinks Ferwerda. 'Appointments may not be confirmed until a week or even a day before I fly there. That can be a bit nerve-wrecking, especially if you are travelling with deans, professors or other stakeholders. Brazilians are just more fluid with their time.' As Ferwerda point out, the job 'requires flexibility'. 'Moods can change quickly in Brazil,' he says. 'For example, I was there recently and truck drivers were on strike. That meant there was no traffic, no food supplies. It may seem as if they act first without thinking it through, but the country always finds a way around it.'
'The Dutch and Brazilian cultures work very well together' 
'Overall, however, the Dutch and Brazilian cultures work very well together,' he continues. 'The basic attitude towards life is very similar. Brazilians who come here can merge well with the local culture. People generally get along very well. Of course, some stereotypes are true – Dutch people plan six years ahead and we communicate a bit differently - but both nationalities are all about honesty and we have the same approach to students, which makes it easy for us to find good universities to collaborate with.'
'Cheese, beer and soccer'
Is the cultural compatibility the reason why many Brazilian students come to the UT for exchange programs or to get their degree? Yes, partly. Jelle Ferwerda believes it's also thanks to a few other UT specifics. 'In general many Brazilians are looking outside their country for the future. Brazil is going through a difficult time. After a very intense economic crisis, the country has just had elections. The main theme there is "Change". Brazilians are tired of corruption and violence. So they have chosen a president that promises change in ways that not all Brazilians agree with. Specifically choosing for the Netherlands and Twente can be due to a few aspects. Language. They know they don't have to learn Dutch. Furthermore, I think they enjoy the informal way things are set up here. The UT is a non-hierarchical university and it has focus on entrepreneurship with strong links to the industry. I think students also appreciate the style of teaching and the TOM model. Plus, the culture just works. We both love cheese, beer and soccer.'
Student's voice: 'There are a lot of young people willing to leave the country' 
Beatriz Braga de Carvalho (MSc Civil Engineering and Management) 
What made you decide to come study at the UT?
'When I made the decision to leave Brazil, I started considering many countries in Europe, USA and Canada looking through "study abroad" websites. The UT website caught my attention quickly: it was easy to access and to find out how to start my application, and to check how gorgeous the UT campus looked. Also, the opportunity to study Civil Engineering combined with a management approach was a strong point for me. Most universities are more technical, when it comes to civil engineering. Finally, the Facebook page dedicated to Brazil, with the possibility to talk to a Brazilian student and ask questions really helped me out during the whole process.' 
Is the UT what you expected it to be?
'It is more than I expected. It surprised me to see how innovative and entrepreneurial the region is, and how cities in this region are cozy but have tons of things to do and places to go. I absolutely love the campus! And I am amazed about how open teachers are to conversations with students and how easy they are to reach if you need assistance. There are a lot of cultural differences, but I think the main difference is the Dutch directness. Brazilians are always afraid to hurt people´s feelings or afraid to be seen as a rude person, so many times we don´t directly say what we really mean.'  
Is there something the UT can do to get more Brazilian students and/or to make it easier for them to study here?
'I believe that one way to attract more Brazilians would be to offer more scholarships. At this point of time, Brazil is in a bad economic situation, so there are a lot of young people willing to leave the country for a while to boost their careers or to start a new life somewhere else. And when I talk to people in Brazil about my life here in the Netherlands they get really excited. However, it is really expensive for a Brazilian to pay the tuition fee and living costs due to the differences in currency rates.'