1. Abraham Ledeboerpark
When you like to run on concrete paths, and if you like to see animals during your run, this is the place to go! The park is perfect for beginning runners, as it is very accessible and you will always find your way back. The area is not extremely big so it is more suited for runs of a few kilometres. The Abraham Ledeboerpark is located between the campus and the city. This makes it the ideal location for anyone living in Enschede. That seems like a benefit, as green nature is in reach. However, there is a downside to this as you are not the only one for who this location is nearby. It sometimes seems like all habitants of Enschede gather here to go for a romantic walk. If you don't like screaming children, don't go here in the early afternoon.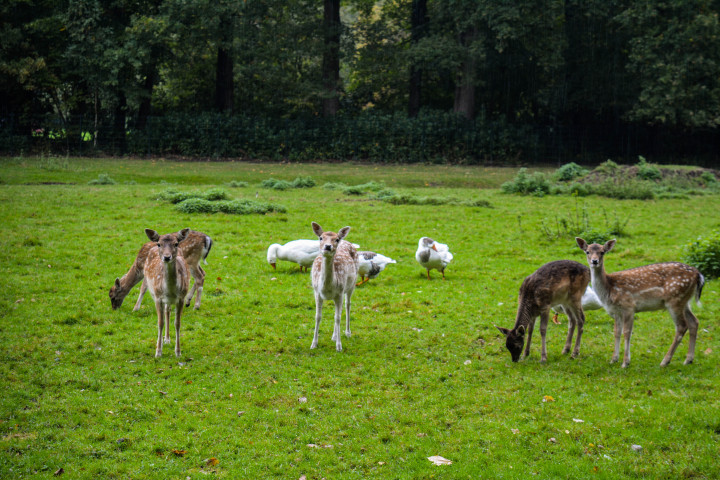 Rating
Social distancing: ★★★☆☆
Route diversity: ★★☆☆☆
Instagram-worthy: ★★★☆☆
Running level: easy
2. Witbreuksweg
Behind the lovely pyramid buildings of the Witbreuksweg on campus lies a hidden gem. With its streams, autumn colours and huge amounts of trees, this is the perfect location for a morning run. The main paths are made of sand, but you can also opt to run on the mountain bike paths. These are a bit muddier, but a lot more exciting. You might come across a few people who are walking with their dogs on the main roads, but as they are very broad it is easy to run around them with a radius of 1.5m. This area is close by, very diverse and feels like an escape from the hustle and bustle. You can find this area by walking left past the beach volleyball fields and then crossing through the field where caravans are stored. From here you can enter the forest and pick any path you like!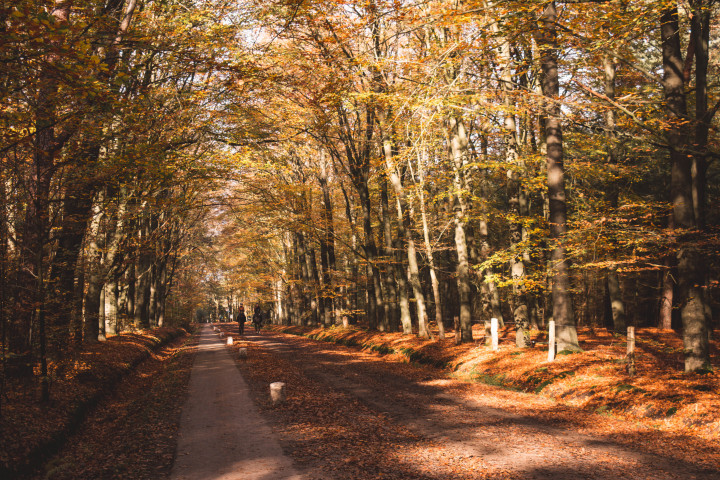 Rating
Social distancing: ★★★★☆
Route diversity: ★★★☆☆
Instagram-worthy: ★★★★☆
Running level: intermediate
3. Airport Twente
In the previously mentioned location of Abraham Ledeboerpark, you can find a lot of animals such as deer as they are being held there. But, if you want to see a deer in the wild: go to Airport Twente! The earlier in the morning, the more chance of running into a deer – figuratively speaking of course. Your chances also get higher when you run across the big fields, as you can then spot them from a distance. Airport Twente has a lot of variance in surroundings. You can start in the fields and run towards the woods. Don't forget to take a lap over the 'Airplane-spotters hill', from which you can see all the planes. Plus, a little height-difference is very good to incorporate in your training. If you are looking for a more intense workout, you could even run up and down the stairs of the hide located in the middle of the open fields. And in case you want to learn more about the WWII history of Enschede, you can read all the information surrounding the bunkers. It is even possible to listen to the sounds of famous war planes in the artistic open building located in the back of the area.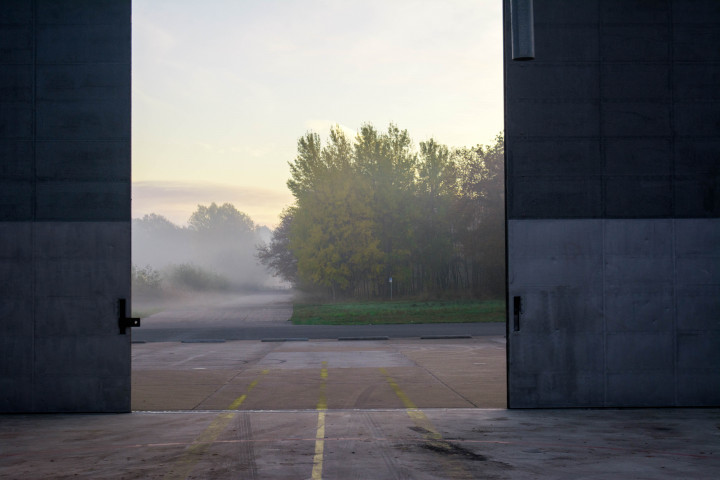 Rating
Social distancing: ★★★★★
Route diversity: ★★★★☆
Instagram-worthy: ★★★★★
Running level: intermediate/hard
4. Aamsveen
In a few weeks, the Christmas holidays are coming up. In case you had planned a luxurious vacation to Germany which had to be cancelled, going to Aamsveen might be the closest option you have to still experience this. The moor of Aamsveen is located directly to the German border. A route of 5.5 (check) km is even set out for you already. You just have to follow the signs. There are multiple routes which you can take in Aamsveen. There are concrete cycling roads which you can take, but it is always possible to take a little detour through the woods and nature. These paths are not paved. When you enter the area, you are welcomed by a few cows cheering you on. What better way to start your run?
Aamsveen is easy to reach by bike or by car, but it is a bit further away than the other areas mentioned in this article. But, it is worth it. It is also easy to see which way you should turn to stay in the Netherlands, as each road has signs in the language of its country. Seeing the German signs on the other side of the border makes your run feel a bit like a holiday.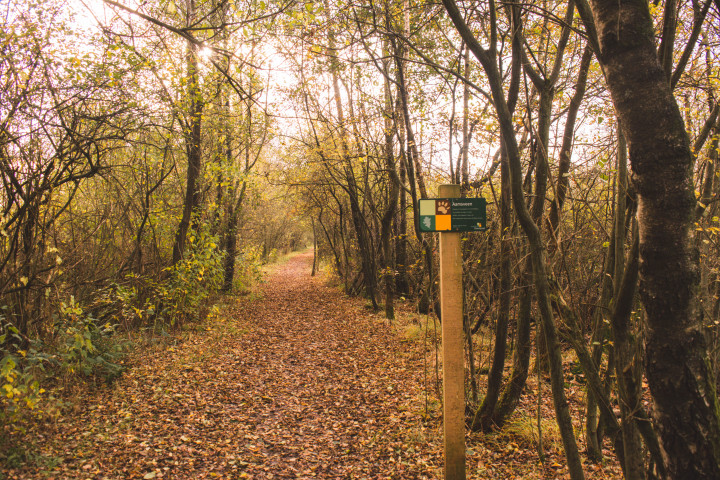 Rating
Social distancing: ★★★☆☆
Route diversity: ★★★☆☆
Instagram-worthy: ★★★★☆
Running level: easy/intermediate
5. Hof Espelo
Whether you are going for a run, or if you are just shooting some pictures to upgrade your Instagram feed, Hof Espelo is the perfect location. It feels a bit like the ambience of Drenthe: cosy, warm and it makes you feel right at home. Every time you take a turn to enter a new road, you will be astonished as everything here looks like it's been taken right out of a fairy tale. The only risk in this area is that you might be distracted too much by the views to keep running. The roads are not paved, so make sure you don't trip over the tree roots. If this area is too small for you, you could always cross towards the Sterrenbos or Witbreuksweg locations as these are connected to Hof Espelo by forests. My advice to you would be to bring a big Thermos filled with tea so you can have a break during your run to enjoy the surroundings.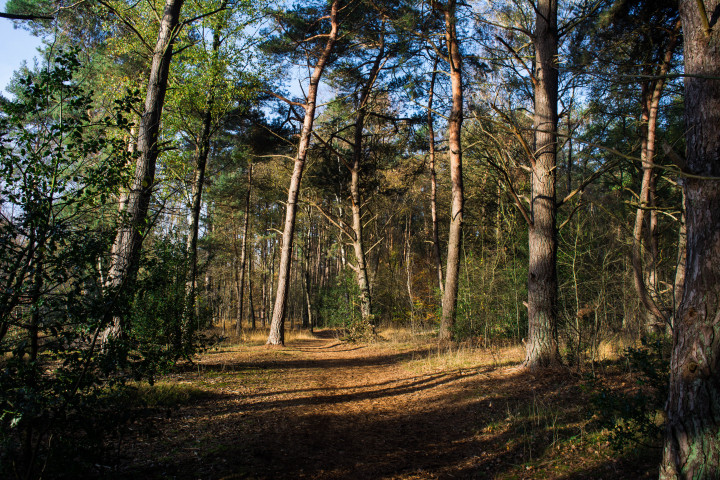 Rating
Social distancing: ★★★★☆
Route diversity: ★★★★☆
Instagram-worthy: ★★★★★
Running level: intermediate