UT alumna Miriam de Graaff has been affiliated with the military already since she finished her Master's in Psychology and Communication studies and started to work as a Leadership Advisor at the Dutch Ministry of Defense. 'I was interested in the ethics of leadership – why people do things they normally wouldn't – and I was intrigued by the complexity of the military environment,' De Graaff explains why she decided to pursue PhD research at the UT.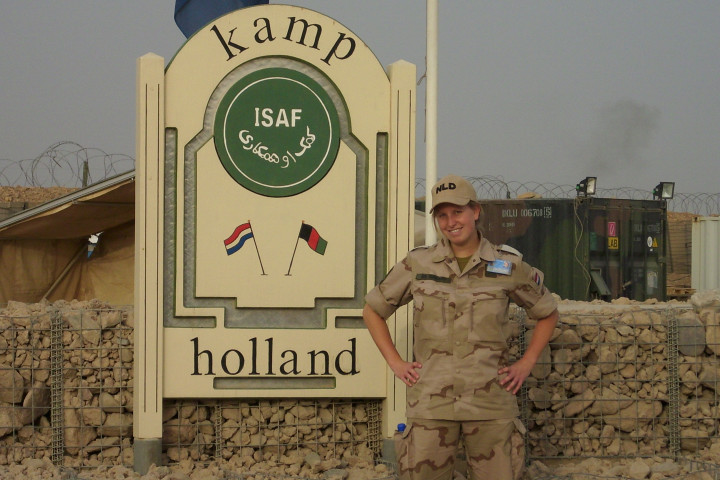 Captain on a mission to Afghanistan
'I wanted to find out what servicemen and women of all ranks experience on daily basis. Until now, there haven't been many empirical studies on moral issues within the military. Most of them focus on large decisions and moral transgressions,' describes De Graaff.
Shortly after starting her PhD project, De Graaff was temporarily made a captain and went on the aforementioned mission to Afghanistan. 'It was the last mission, and so I hurried to go and gather as much information as possible. I was a captain for one month. This was necessary to obtain all the NATO clearances, because I wasn't there only as a researcher, but also as a team coach and advisor,' she says. 'When I was there, I conducted interviews with servicemen, observed their rituals and how they interacted. However, during my stay a Dutch soldier was killed by a bomb strike, which changed my role as a psychologist.'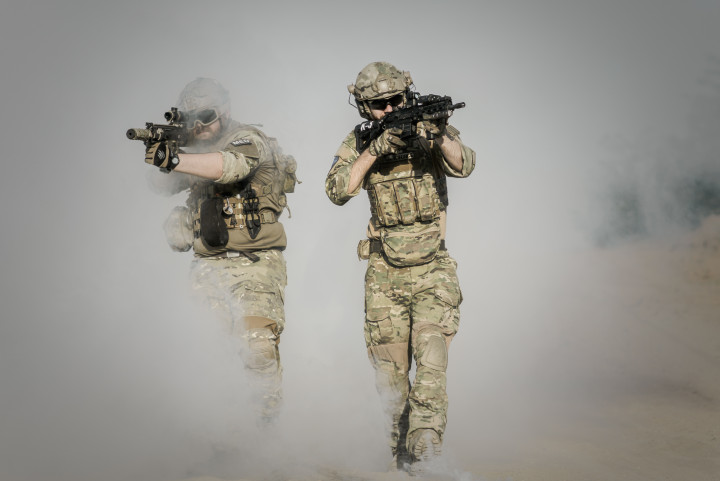 Three main types of ethical challenges
After this intense experience, Miriam de Graaff continued to conduct her research in the Netherlands. She did so in her spare time next to a fulltime job at the Ministry of Defense. Based on interviews with servicemen from various missions, she identified three main types of daily life ethical challenges within the military.
The first type is dilemmas related to work and the team, meaning interaction with colleagues and issues such as following orders or not. The second type is cultural dilemmas that occur when servicemen need to interact with locals or foreign military personnel. The third are personal dilemmas that include interaction with family back home or private matters like using a toilet when on a patrol. De Graaff analyzed how people cope in relation to these dilemmas, what role emotions play in these settings and how people justify their behavior.
'You need to know when to obey or disobey your commander'
I wonder how often such dilemmas occur, considering that military personnel mainly follow orders from their superiors. 'In the Dutch military, you are personally responsible for your decisions,' clarifies De Graaff. 'You need to know when to obey and when to disobey your commander and soldiers are taught to think critically about their actions.'
In the end, De Graaff's research led to a conclusion that when a situation is more intense or harmful, the sense making tactics of servicemen are less meticulous. 'That means that when they actually need to be thoughtful, they are less thoughtful. This is an interesting finding, which we can use in training and teach soldiers the tools they need. In fact, the thesis has already been discussed at the highest ranks of the Ministry,' explains the UT graduate, who received her PhD degree this January and now works as a Senior Integrity Advisor at the Ministry of Defense and also runs her own company KreOs, focused on consulting and management training within high risk environments.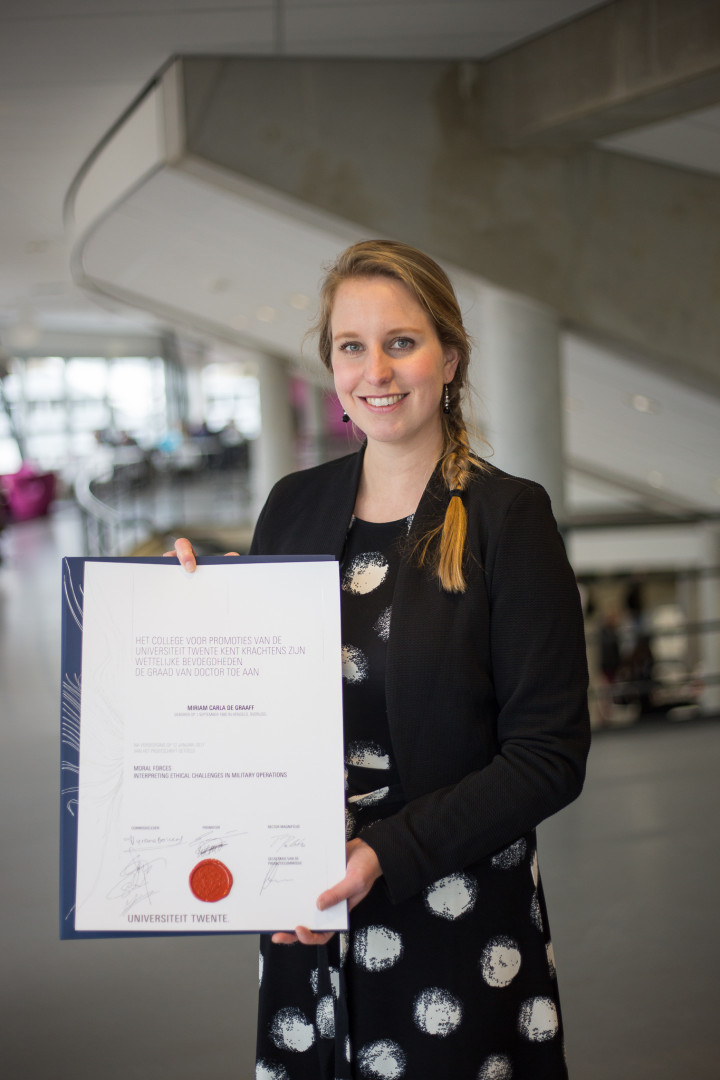 Photo: Jellien Tigelaar
'There are no right or wrong decisions'
Are there any specific moral dilemmas that De Graaff encountered during her research and that she found particularly interesting? 'Soldiers often go on social patrol missions, during which they help locals to, for example, build a road or a well. During one such mission, they met a sick girl with an infection that could easily be treated by the medicine they had with them. They offered to cure the infection, but the girl's parents wouldn't allow it, because in their culture a girl can't be treated by a male doctor. However, the soldiers knew that the girl's situation would worsen and she could even die without their help,' she answers.
'What to do?' continues De Graaff. 'Do you give help and save the girl, knowing that all the locals would probably turn against the family? Or, another example, what do you do when your team agrees on a certain procedure, but at some point you want to break the agreement, because it might save lives? Those are very common and very difficult decisions, because there are no right or wrong answers here.'