Sergii Pud, assistant professor at the BIOS Lab-on-a-Chip group (EEMCS): 'This is a war with no shades of gray'
'The stress is beyond anything. I slept through the night, but that's because your body just turns off because of the stress. My family, in-laws and friends live in Kiev and so far the communication is still working. They are okay, but they are not safe. All major cities are being bombed and Ukraine is attacked along its entire perimeter. It's a catastrophe and I can't do much. I'm scared.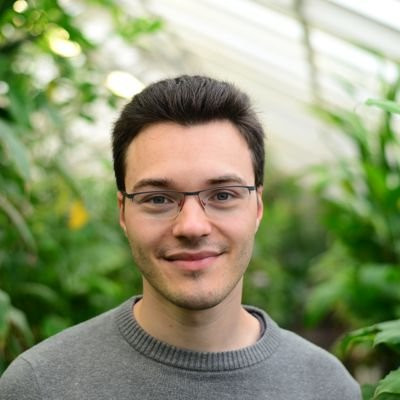 It is amazing to see what the Ukrainian forces are doing to our enemy. They fight like hell. Usually in the case of a conflict, there is at least some reason as to why a side is fighting. But what's going on now exemplifies a war with no shades of gray. It's a young and developing democracy that's being attacked by its big aggressive neighbour with zero regard to the value of human life. They have lists of people they want to imprison, they want to eradicate the Ukrainian language, culture and sovereignty.
It's hard to tell how things will develop. It's war, it's chaos and things are moving fast. Everyone involved has some kind of intention of the outcome, but no one knows where it's going. What's important now is that what can be supplied to support the Ukrainian army and people needs to be supplied: we need humanitarian aid, military equipment, ammunition, medication and blood. The sanctions from the EU and NATO are massive, but they will have their effect in the long run. It'll take months. Swiss banks also need to act and freeze assets of Russians. You need to hit them where it hurts.
That also applies to us here in Twente, in the Netherlands. The reason that sanctions aren't more severe is the dependency on energy from Russia. I know the gas market is slow, but we should stop the dependency on gas from Gazprom. This entire region should step out of its Gazprom contract and switch to the bio-based alternative that Twente is already preparing for in the long term. While we're at it – on an individual level – lower your thermostat and put on a warm sweater.
Still, I'm very grateful for all the support from my colleagues and from the faculty. People ask how I'm doing and I explain to them the best ways to donate – which a lot of people do. It's also heart-warming to see that there aren't only protests in the Randstad, but also in the centre of Enschede. I put up my own Ukrainian flag that I printed at the UT. I hope people will keep on supporting the good fight. Tomorrow we will gather near the Oude Kerk in Enschede at 13:00 to show support and raise awareness about the situation.'
Ivan Struzhko, PhD candidate at the EEMCS group Power Electronics: 'I want to believe this invasion will be choked'
'I started my PhD at the UT on the 1st of October. I was born in Mariupol, a big industrial city near the border with Russia. In 2014-2015, I was a witness to the military activities in my city. The next seven years were years of relative peace. Mariupol became a developing city, cultural life began to revive, festivals were held and many projects to restore parks, squares and other places of interest were realised. Moreover, the city had become more attractive to investors. People had hope for a brighter future and the realisation that we are living in a real European city.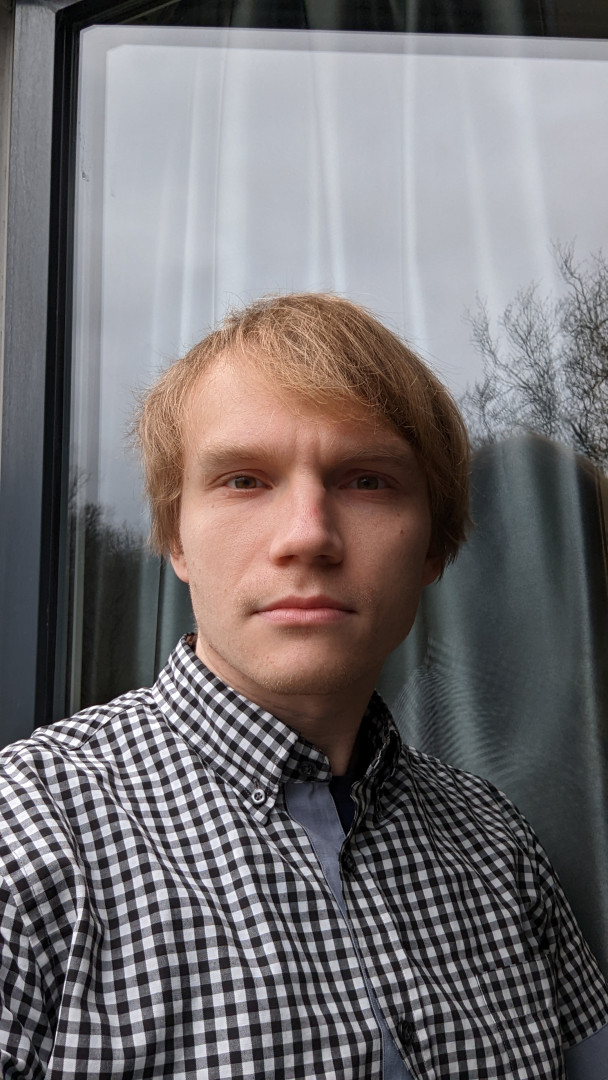 The current situation is very stressful, people are scared. Personally, I think that a significant part of the blame lies with the Russian president, including everything from propaganda hype and demonisation of Europe to military aid given to separatists in eastern Ukraine. And since the 24th of February, the direct invasion of my independent country.
All of my family is living in Mariupol. Right now, there are numerous battles around the city. I planned to move my family to Enschede, but I couldn't until my mother got her second dose of vaccinations. And now we have to wait until it's safe to move around the country and be able to get them out. Still, they try to keep calm and hope that residential buildings will not be bombed or destroyed.
I see two opposing scenarios in this situation. I want to believe this invasion will be choked, and peace will return in my country and my city. The other scenario is that at least a huge part of Ukraine will come under Russian control. In that case, we can forget about any development. Moreover, Europe and its principles will be endangered. However, I believe that in any of these two scenarios Russia will not go unpunished, while my country and my people will have already been harmed indefinitely. All I can do now is hope for the defenders of my homeland and support the charities that provide the Ukrainian army with many necessities.
Regarding the support from colleagues and the community, I would like to say a huge thank you for this. I really appreciate it and it gives me hope for a better future. Yesterday, there was a demonstration in support of Ukraine in the centre of Enschede, and I met many compatriots who also care about the fate of my country.'
Dmytro Polishchuk, researcher at the S&T Mesoscale Chemical Systems group: 'A war for my own identity'
'I and my wife are Ukrainians and working as researchers at the UT and at Saxion, respectively since January 2020 and September 2020. We have our parents back in Ukraine and are deeply worried about the situation.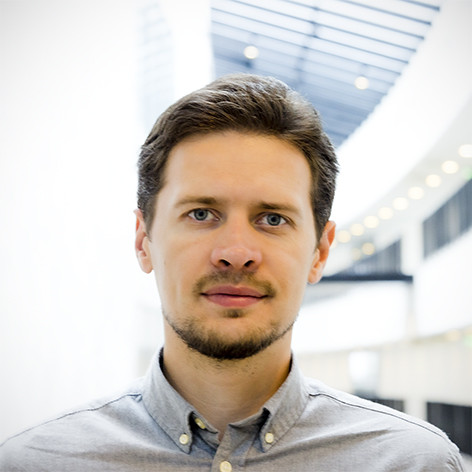 Besides all geopolitical and internal motives why Putin has launched the invasion, Ukraine is not a casual victim and we have a deep feeling of personal insult. We believe that Ukraine should remain on its liberal, European path our people have struggled for in 2014-2015. This path has given us a chance to further develop our national identity and our own state, in order to join the family of liberal people of Europe.
Since it seems like president Putin is reasoning in his own quite unipolar historic context, I'd like to make a brief remark. Our history has numerous examples when Russia, in a form of the Russian Empire or even the Soviet Union, attempted to downgrade or even destroy our language, culture – all in all, our national identity. This is known as the Russian chauvinism. Today's Russian aggression demonstrates that this arrogant attitude has not changed; at least in the heads of the governing authoritarian elite in Russia. In essence, this is the war for Ukrainian independence in retrospect.
But personally, this is a war for my own identity. Our 4-year old kid speaks both Ukrainian and Russian – and, since recently, Dutch. And we are comfortable with it because we know that he has a Ukrainian heart as we have. We are happy to be different and at the same time to work together towards common bright future in Europe and in the whole world. We want our country to be on the same way.
For now, all our hope is for brave Ukrainian military forces and for powerful support from the international community. We are bracing ourself and keeping chins up.'