The reconstructed Atrium was reopened this week. The biggest changes include the Subway fast-food restaurant, new seating area and an improved Union Shop. 'The Atrium was an empty space for years. Our idea was to transform it into a working café, where students can and want to easily meet, sit and study,' says Niek ten Brinke from the Student Union, which initiated the nearly finished reconstruction.
'We've already had a lot of positive reactions,' continues Ten Brinke. 'We made sure to include everyone who uses the building in the process of designing this new space, and so it's great to hear that people are happy with it.'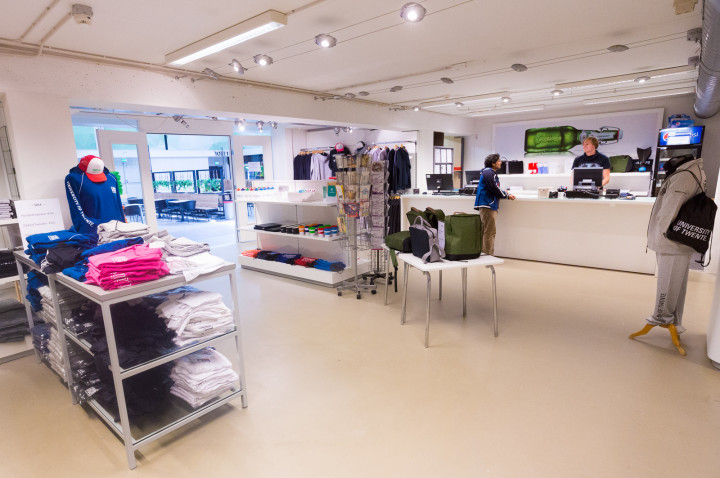 Café 'De Stek' to reopen soon
Although the Atrium now has a large sitting area, it will still serve as a location for many big events, including the Kick-In party next week. 'All the furniture here can be moved away within half an hour, so we can still use the space for parties and other events. We didn't want the Bastille to lose this function,' says Stef Huttinga from the Student Union (SU) board.
To ensure students can use Bastille even for small-scale activities, the SU will also reopen a café De Stek located on the second floor of the building. 'This café has been here for a long time, but nobody has really used it for several years. We are now making it ready and it will be fully operational on the 1st of September,' clarifies Huttinga.
Before and after
This is how the Atrium used to look.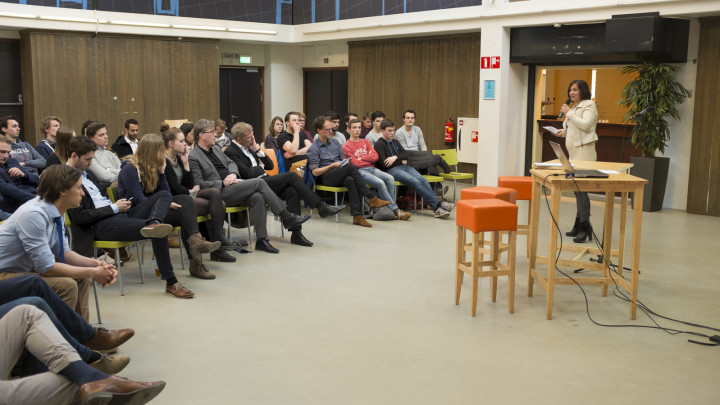 And this is how it looks now.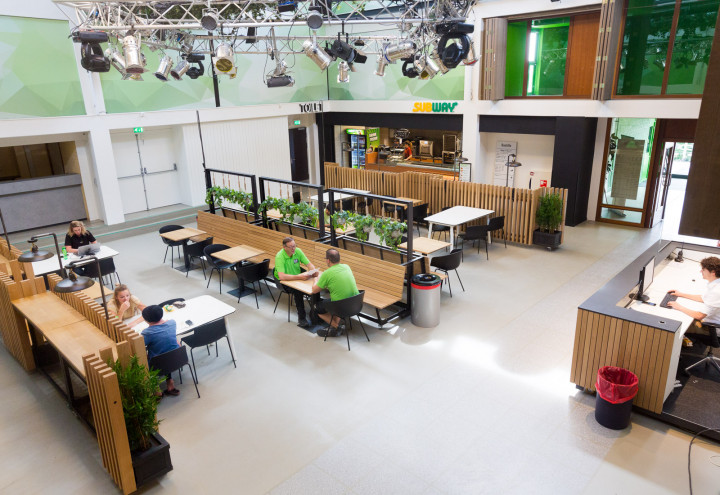 Subway
Even though the official opening will not be until the 18th of September, the 'new and improved' Atrium is already attracting a lot of people. Mainly thanks to the newly opened Subway, which welcomed its first customers last week and is open from 9 a.m. until 7 p.m. on weekdays.
'Because our motto is "for students by students", we made a special deal with Subway,' says Ten Brinke. 'They offer a special platter deal for study associations, which they can use for lunch lectures, for instance. This deal can be accessed via www.uniondeals.nl. Moreover, Subway has hired a lot of UT students, including international students.'
Start-up hub
With the exception of a few finishing touches, the reconstruction of the Atrium is complete. However, there will be more changes within the Bastille. 'We are still busy with plans for our start-up hub,' mentions Ten Brinke. 'It should be located on the second floor and serve UT start-ups, which are also included in the design process. Overall, we are working to improve the Bastille even further.'