'I'm so excited about winning this award. It definitely gives me a nudge in the right direction. It will allow me to become a certified drone pilot and help girls in rural areas of my country. It is a dream come true,' Moreblessings Shoko says about receiving the Marina van Damme scholarship, which is annually awarded to a UT alumna with the goal of furthering her career. 
No sanitary pads = no school
'I'm a university lecturer and I noticed that there are very few girls studying engineering disciplines,' Shoko explains what gave her the idea for her project. 'What you need to know is that many girls in rural areas of Zimbabwe have no access to sanitary products. They are forced to use sand, stones, tree branches or pieces of plastics instead. That means they can't go to school when they have their period and they miss a week of school every month. And once they come back, boys often laugh at them and point. This alone makes you feel undignified as a woman and it makes it extremely difficult to get proper education.'
Award for Marina van Damme herself
It is the fifteenth time the Marina van Damme award is being handed out. For that reason, the initiator of the award Marina van Damme, received a special award herself. She was the first female PhD student to receive her doctorate, back in 1965. Executive chairman Victor van der Chijs honored all her efforts, by giving her the medal (Dutch: erepenning) of the University of Twente.
Giving girls their dignity back
'If we can provide these girls with sanitary pads, we can give them their dignity back and truly empower them,' continues the alumna, who received her Master's degree at the ITC faculty in 2010 and currently works at the Midlands State University in Zimbabwe.
To help women in pursuing better education, Shoko will use drones. 'I will fly drones to the rural areas and distribute sanitary pads anywhere where it's needed,' confirms Shoko. 'To keep this project running, I will simultaneously use the drones to map the areas and sell the data, because many places in Zimbabwe don't have any up-to-date maps. In fact, ITC will serve as an official advisor for the project.'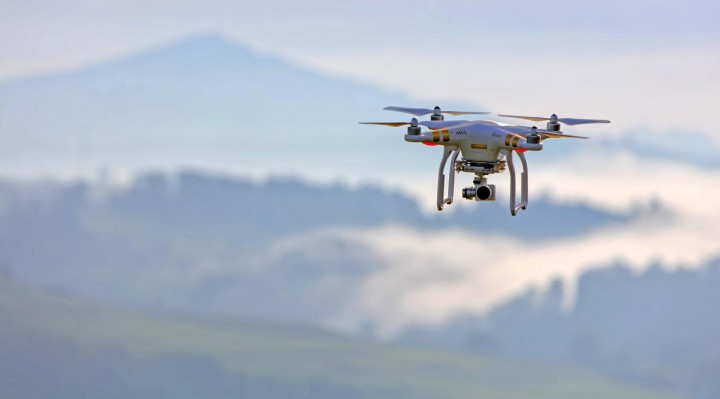 To make the enterprise truly sustainable, Shoko has developed special reusable sanitary pads, which can be washed. These pads are made of local cotton and produced locally with the help of female cooperatives.
Drone revolution
All of this was only a plan until now, but thanks to the Marina van Damme award, Moreblessings Shoko can make it a reality. 'I hope to start with product development this July and begin the actual distribution in 2018,' she says. 'Before that happens, I need to visit the rural areas and involve local coordinators, most likely teachers, who can contact me when sanitary pads are needed. Once I receive a text message from them, I can deploy the drone.'
At first, Shoko will be the only pilot flying the drones. 'I believe this project is likely to grow as a business, though. Drones are still new in Zimbabwe, which means I will be able to teach others how to use them. I'm basically starting a drone revolution.'