'Our main goal was to create something that is visually pleasing and represents mathematical principles, as this piece was assigned to us by the UT's Department of Applied Mathematics,' explains Edwin Dertien, a UT researcher and the co-designer of 'SquareWave', who worked on the art work together with Paul Klotz, the founder of LED-Art.
As Dertien says, the designers of SquareWave mainly wanted to create something interesting and colorful, but without the use of power. They therefore decided to play with sunlight instead of LED's: 'The piece consists of 81 tiny mirrors that reflect sunlight in different colors. These square shaped mirrors break light into individual components and perform a wave-like motion, hence the installation's name.'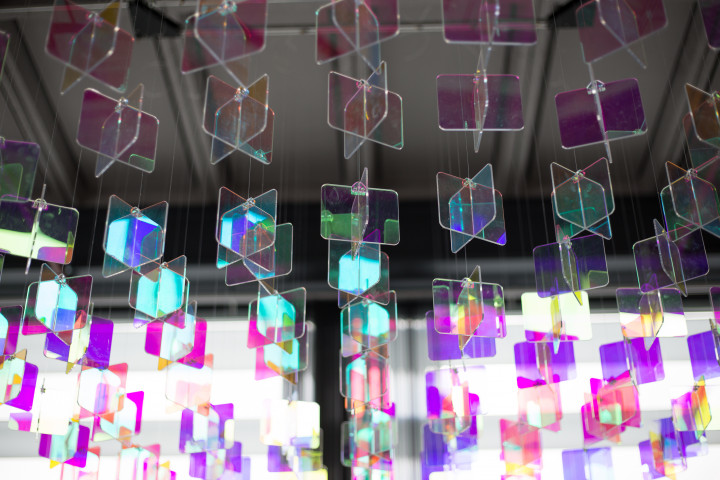 Although you can find SquareWave in the DesignLab, the art work was originally meant to hang in the Citadel, where the Department of Applied Mathematics used to be located. However, the department moved to a different building several years ago and no longer has an appropriate space for SquareWave. 'A few months ago, it was therefore decided to display the installation in the DesignLab, which turns out to be the perfect location for it,' says Dertien, whose art work can also be found at other places at the UT campus, such as in the Carre.