Special program for foreigners
This program was designed specifically for all the new, foreign Master´s students and it should help them with the practical arrangements connected to their stay in the Netherlands. The students were divided into groups led by mentors –more experienced students from UT that help newcomers during their first days at the university.
After the students registered, they attended a ´Formality Market´, which was taking place in Bastille building. This market consisted of many different stalls that the students had to visit in order to deal with the formalities associated with studying abroad – such as getting a health insurance, opening a Dutch bank account or finding a place to live.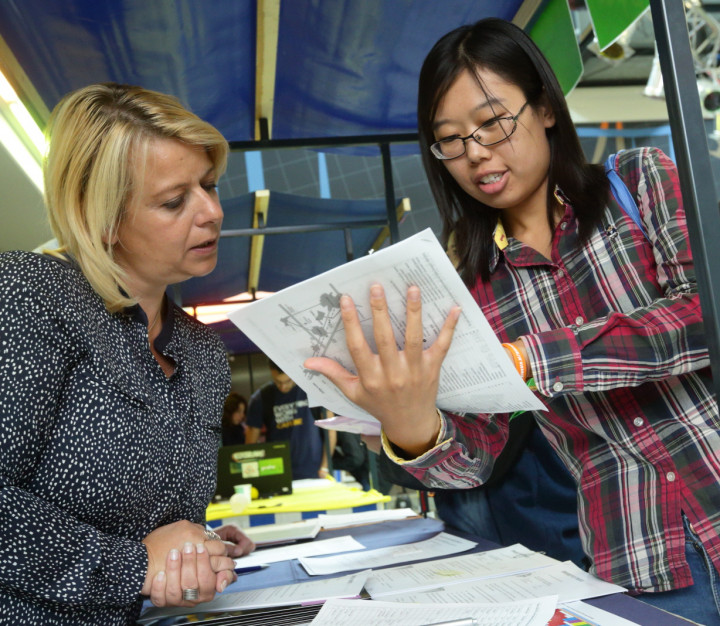 Reasons to study abroad
This might sound like a lot of hassle to go through, so why did all these people decide to study in Enschede? We interviewed some of the newly arriving students to find an answer to this question.
Jana Gareis from Germany chose to study in the Netherlands in order to get a double degree. She explains: ´I´m already studying at a university in Munster, but I decided to also study at the University of Twente to be able to get two degrees – Master of Arts and Master of Science. Also, I study European Studies, so it appealed to me that the course here is taught in English.´
Exploring new cultures
´I travelled to the Netherlands last year and I really liked it, ´ says Jorge Garcia-Bango from Spain, who came here to study International Business. ´So when the opportunity came to study abroad as an exchange student, I picked UT. Now I look forward to exploring the culture, ´ he adds.
Exploring a new culture and experiencing something new was also a reason why Yun Li, originally from China, grabbed the opportunity to come to Enschede. "I study Business Administration in Munich and I came here as an exchange student. I´ve only been here for a few hours, but so far the atmosphere at the campus seems very relaxed and friendly," says Yun.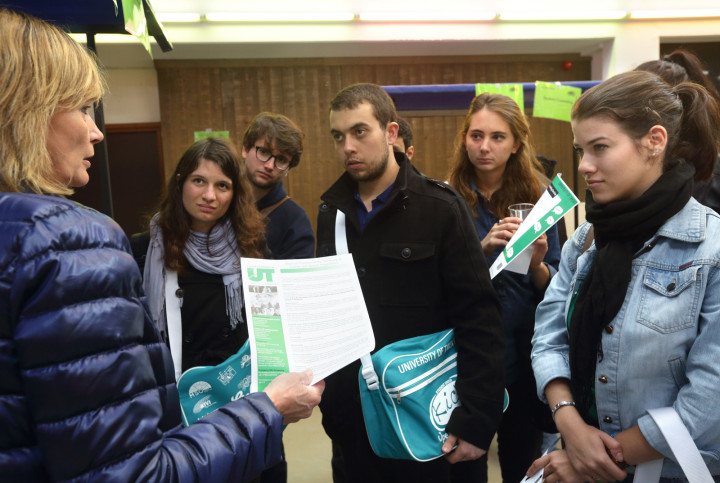 Faster and easier arrangements
The reasons for studying at UT might differ, but all the international students we talked to were happy with the organization and the help they had received. "The instructions what to do and arrange were very clear and helpful," says Jana. Receiving guidance and dealing with all the formalities in one day and at one spot makes the lives of foreign students certainly easier.