When you enter SEM, the first thing you probably notice will be children. By that I mean young children, most of them still at primary schools. Thousands of them visit the event daily. (About 3,000 kids visited it just yesterday.)
Although SEM itself is focused on university students, who are challenged to build ultra-efficient vehicles in various categories, the marathon is part of a bigger festival 'Make the Future', which mainly caters to a much younger audience. As the festival organizers explain, they want children to be inspired and excited about sustainable energy sources of the future. Why is it a large oil company that stands behind an event focused on sustainability, is open for discussion.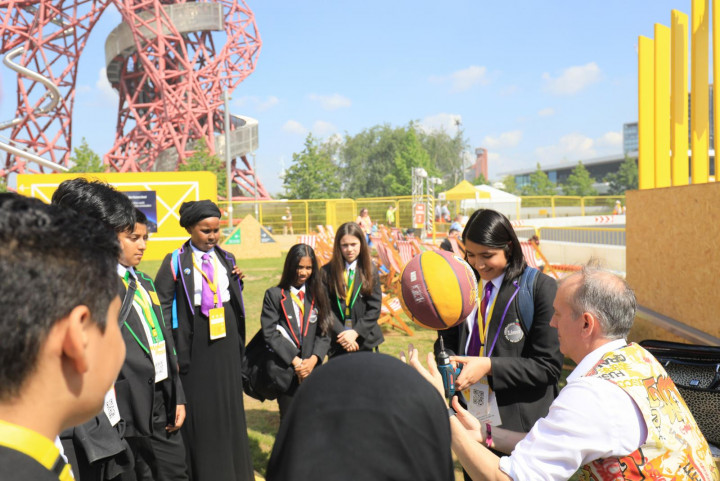 Tough job
In any case, SEM is inspiring. Not necessarily because of the showcased Shell partners, which include a company reusing waste coffee grains or another one producing tiles that generate energy, but mostly because of the student teams. The dedicated and exhausted teams that are frantically working in the (at least these days) extremely hot paddocks that remind one of a sauna.
The competition seems to be rough on them. They barely get any sleep, as they arrive to SEM early in the morning, spend most of their days standing in lines - either for technical inspections or for the chance to get on the race track - until they can return to their camp side late at night. Yet, they don't complain and they keep on going, because this race is what they have been working towards for an entire year.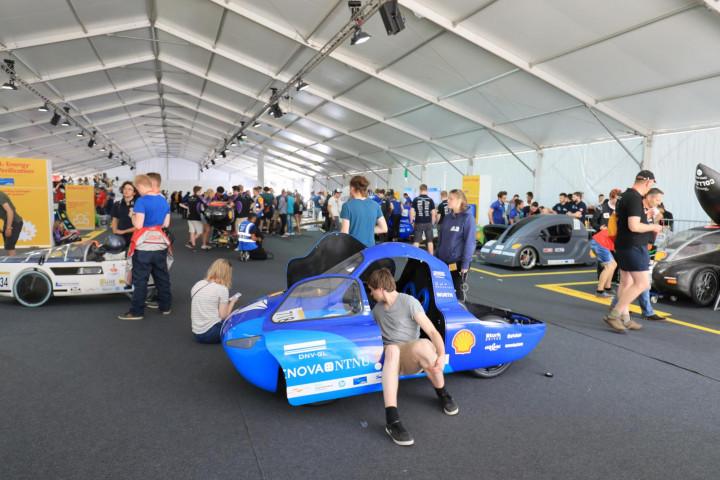 So how does it all work?
Shell Eco Marathon is an annual competition that challenges students around the world to make the most energy-efficient car. In other words, the victory goes to the student team that goes the furthest on the least amount of fuel. SEM has three main events, one in Asia, one in America and one in Europe, which is currently taking place at the Queen Elizabeth Olympic Park in London.
Some facts and figures:
- The current SEM record is 3,771km/l.
- SEM officially started in 1985, but the competition dates back to 1939 when Shell Oil Company employees made a wager over who could travel furthest on the same amount of fuel.
- The track in London is 1659 meters long.
- Each team must drive 10 laps in a time of 39 minutes.
The competition is now split into two classes. The Prototype class focuses on maximum efficiency, while the UrbanConcept class encourages more practical designs. Cars are further divided by energy type, and so you can find vehicles driving on hydrogen, electricity or on internal combustion engine fuels, such as petrol or liquid fuel made from natural gas and ethanol. The Green Team Twente is competing in the UrbanConcept category and, as you surely know, their car drives on hydrogen.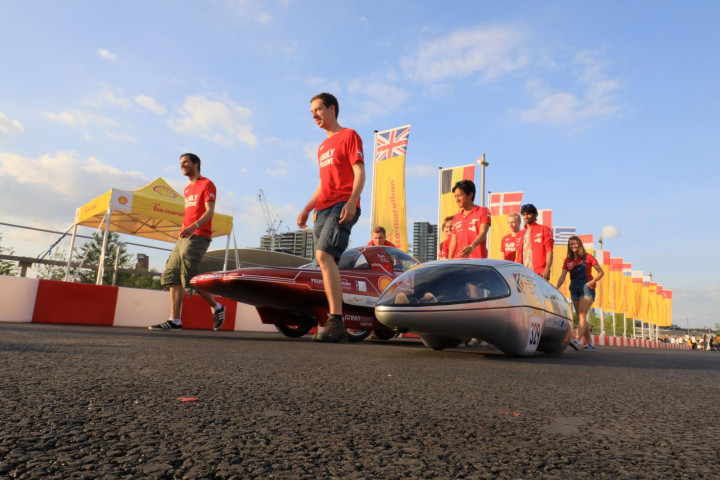 Autonomous cars to come
As of next year, though, a new category will be added to the mix. Autonomous vehicles will roam the track at SEM. 'Many participating universities ask for tougher challenges, and so we decided to add an autonomous category, which should capture people's imagination,' Normach Koch informed the media today. 'And because we thought: if we ask students to make autonomous cars, we should first build one ourselves, we have the first prototype here.'
The Shell autonomous vehicle is indeed driving around the track these days and we can - from firsthand experience - confirm that it is able to drive without any assistance of the driver. (U-Today was lucky enough to drive in the mentioned car yesterday.)
Many attempts, one award
Even though SEM is officially a race, it doesn't resemble a race in the traditional sense. During the main competition, there are no cars trying to overtake each other on the track and cross the finish line first. The strangely looking vehicles, in fact, drive rather slowly and are released from the starting point one by one.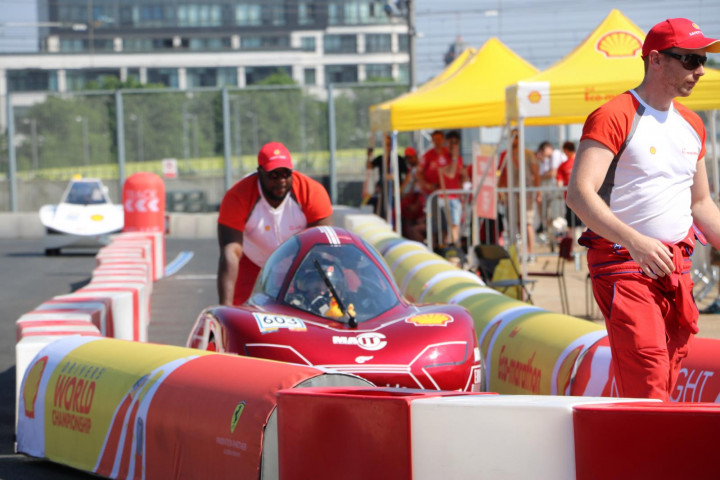 Photo by: Mechteld Hoeksma
Once the marathon opens, the teams make as many attempts as possible to travel the furthest on the equivalent of one liter of fuel. Cars drive a fixed number of laps around the circuit at a set speed. After two or three days involving several official attempts, organizers calculate the cars' energy efficiency and name a winner in each class and for each energy source. Besides these on-track awards, the student teams can also win one of the off-track prizes, which include an award for technical innovation or for communication.
Need for speed
If this sounds rather boring and it is speed that you crave, SEM has something for you as well: Drivers' World Championship, which includes the best UrbanConcept teams who then compete to see who the world's fastest energy-efficient driver is. The finalists for this championship will be announced tomorrow.