Eugene Chidiebere Xavier Ikejemba is a proud Nigerian who happily introduces himself as Xavier. Having received a PhD title from the University of Twente just a few months ago, he decided to stay around to supervise further Industrial Engineering research and manage sustainable development projects being implemented in Africa. But beyond his everyday duties, he is making efforts to assemble an African community of students who share his vision for what he called 'a better Africa'.
Using social media, Xavier called for African students to meet at the Ravelijn building and have, in his words, 'an impromptu conversation' about the most pressing issues that African countries are facing today.
'We need to set our own standards'
The time of the event arrived yesterday evening, and students gathered at the meeting table. The conversation started by assessing the feasibility of the Sustainable Development Goals (SDGs) imposed on Africa by international standards. Most students agreed these goals were hardly achievable. 'We need to set our own standards, and we need the goals to be realistic,' said Daniel Dillimono, a Creative Technology student.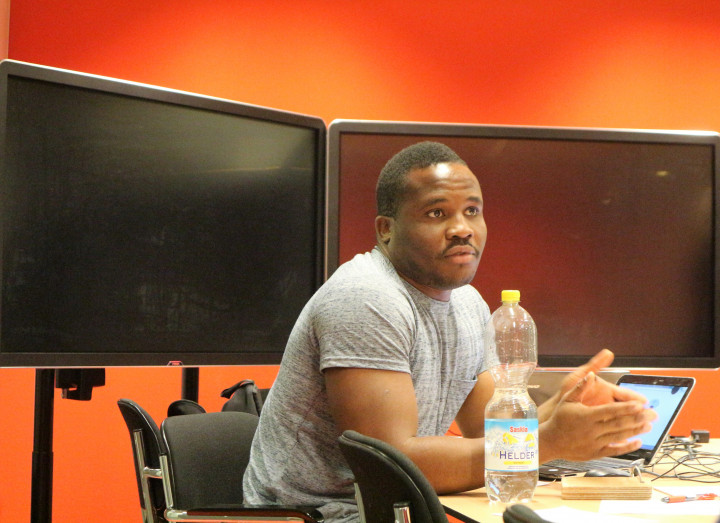 Among other topics discussed were failing attempts to alleviate poverty in Africa, the motivations behind migration, and whether purely scientific approaches could catalyze progress.
The role of education
The role of education made several appearances during the discussion. Participants indicated that it is often mistakenly assumed that formal education will automatically achieve more prosperity.
Xavier Ikejemba explained that although an increasing number of African children can now go to school, they are still unable to find long-term jobs afterward. It was suggested by the students that education should go beyond being in a classroom and that many valuable practices can be taught without big financial resources or expensive infrastructure.
African student association
After an hour of heated discussions and a good exchange of ideas, it was disclosed that this initial meeting was only the beginning of a series of gatherings where African students will be given a formal platform to share the views they have gained by studying abroad. The end goal is to translate their insights into plans of action to tackle the challenges of African societies. 'We would like to set up an African student association,' Xavier Ikejemba confessed, 'not only to meet and drink and so on, but to form collective solutions to be applied back home.'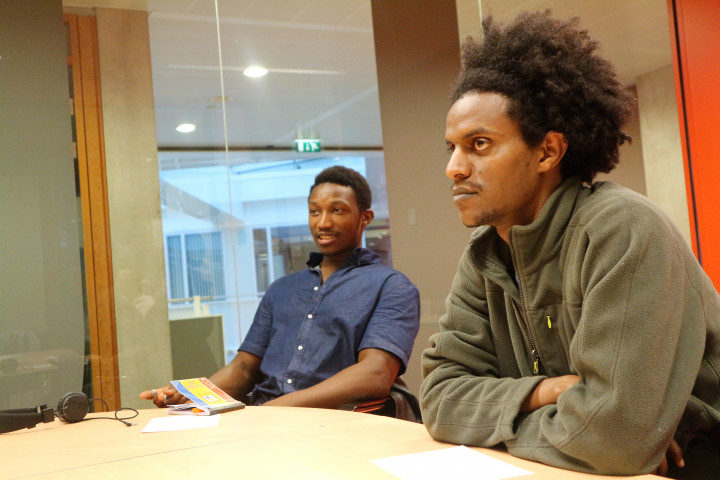 Before closing up, Xavier Ikejemba asked the participants whether they were hopeful about the future of Africa. Everyone assented cheerfully. 'Of course,' answered Semere Kiros, who is currently studying Computer Sciences. 'Out of question. That is why I am here.'