ronald voorn
PhD research topic: Brands, values and consumers – the importance of values in consumer behaviour
Work: PhD candidate at the Communication Science department & lecturer in Advertising and Consumer Psychology at the Faculty of Behavioural, Management and Social Sciences (BMS)
Education: Master's degree in Communication Science, University of Twente
Originally from: the Netherlands
How I got here
'My PhD defence is taking place on Friday, 20th of January, and it will be a very special day for me. I was born on the 21st of January 1958, and so it will not only be the day of finishing my doctoral research but, at the stroke of midnight, it will also be my 65th birthday celebration.
How did I end up doing a PhD? I was one of the first students of Communication Science in Utrecht back in the day. I started the communications track when I was twenty years old and after that I worked in advertising and marketing. I worked first in advertising for about eight years, after which I became managing director of an agency. We were quite successful. We even won a European pitch for an alcohol-free beer, but the brand became damaged because non-alcoholic beer became seen as a beer for 'not real men'. The brand collapsed in the Netherlands, but I did get a lot of connections in Heineken through the process, and I was offered a job as Global Advertising Manager, and later on as Global Brand Manager and CMO. After that I worked in Vietnam, where I helped to start a new brewery. I managed a brewery in the Dutch Antilles and lived in the Bahamas. Then I worked as Managing Director in Lebanon, which was very nice at the beginning, but the situation changed and it became unsafe. My family moved away because of that and it got me thinking. It didn't matter what I was doing if I was not with my family, and so I decided to do something else and moved back to Curacao. That's when the UT came into the picture.'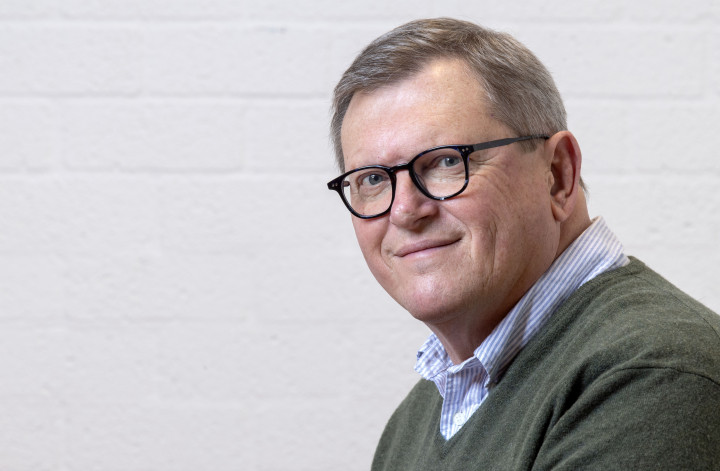 Back to school
'In 2011, I was thinking very hard about what to do with the rest of my life. I didn't want to be a manager anymore. It didn't give me enough energy anymore. I wanted to be responsible for my own work again instead of managing the work of others. I remembered the time when I was following a course at the University of Michigan. There was a spark. I realized I wanted to go back to university and get my Master's degree. I searched for a suitable study programme and the UT caught my eye. I contacted the university and asked if I could fly over and see if it was even feasible for me, at my age, to study full-time together with students who were the same age as my children. I definitely had my doubts, but I got such a warm reception at the UT. The environment felt so friendly and considerate. When I was driving back to Schiphol, I called my wife and we decided to sell the house and to move back to the Netherlands.
'It opened a world of opportunities for me and gave me a new future'
I started the study programme and it was so much fun! One thing that struck me was how satisfying it was to study. It opened a world of opportunities for me and gave me a new future. I kept thinking: why didn't I know these things when I was working? It really got me hooked on science – and on teaching. I started to teach and I wrote a book about marketing and ethics called Voodoo marketing.'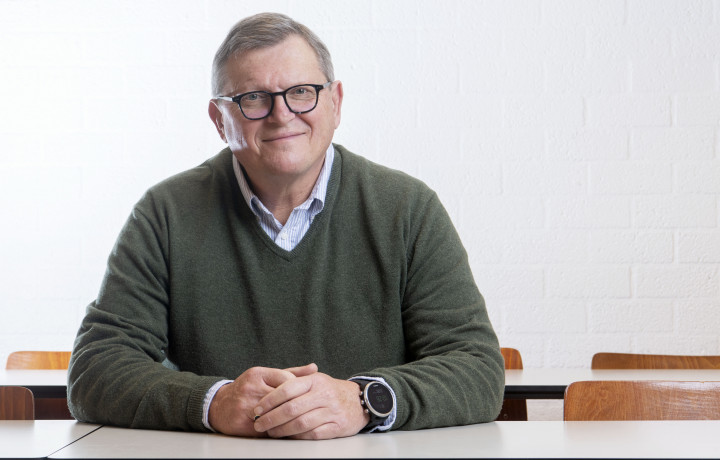 My PhD journey
'I wanted to continue learning through a PhD research. I always knew it would focus on brands and that I wanted to work with my favourite professor at the UT, professor Ad Pruyn. I'm really thankful to him because I'm actually his very last PhD student.
I was always interested in what drives people, and consumers. The role that human values play in consumer behavior had not been studied extensively, even though they represent very important life goals that act as a sort of compass to how we behave. That's why I decided to focus my PhD research on how values influence people's buying decisions. My research showed that values indeed make a big difference. This is particularly helpful knowledge for values driven brands that want to contribute more to the world than only making a profit.
My PhD changed me and how I think of the world. Concentrating on the role of human values also made me reflect on what is really important in life. That's why I have decided to only work on topics that help companies and people to become more sustainable. Marketing and communications can play an important role in this.'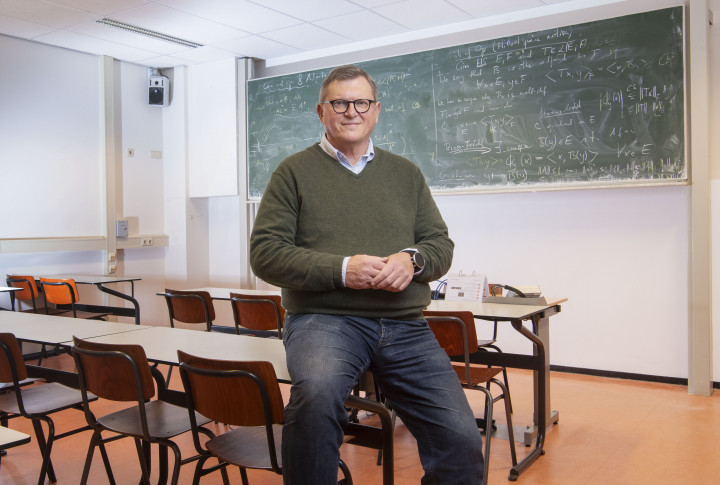 Sustainable future
'After my defence, I'll stay on at the UT and will be teaching at the Communication Science department. I'm working on a new course focused on sustainable behaviour design. Sustainability is much harder to sell. It's not an easy message to get across. Therefore I want to help sustainable marketeers in any way possible. 
'The main lesson I learnt through my PhD journey is: always be learning!'
The main lesson I learnt through my PhD journey is: always be learning! We need to promote that more. I'm so thankful to the UT for their warm welcome and for letting me do this. Institutions should motivate people to pursue life-long education. We have so much knowledge here. We should make it accessible to even more people. You're never too old to learn.'