What I do
'My research is part of a bigger project focused on cancer detection. It's a large collaboration, but the role of our group is to develop a lab-on-a-chip device for easy detection of cancer biomarkers in urine. My PhD focuses on optical detection of these biomarkers. For this, we will use the technique local surface plasmon resonance and CRISPR/Cas proteins, whereby a local color change will indicate the presence of the biomarker.
Nienke van Dongen
PhD research topic: Optical biosensors for early cancer detection
Works at: Biomedical and Environmental Sensorsystems (BIOS) group, Faculty of Electrical Engineering, Mathematics and Computer Science (EEMCS)
Studied: Molecular Life Sciences at Wageningen University
Originally from: Leiden, the Netherlands
I always say I'm basically working on the modern version of uroscopy - examination of the urine. This was a medical method used already in the Middle Ages, but instead of just staring at a patient's urine trying to determine their state, we are working towards a chip. We have made a lot of steps towards this goal, but it will be up to the future PhD researchers to make the final steps and ensure that it works in patient samples.'
Multidisciplinary
'I was always surrounded by science. Both of my parents studied chemistry. They actually met during their studies. They encouraged interest in science and they showed me all kinds of cool chemistry experiments in the kitchen. Whenever we had red cabbage at home, my mom would make sure to also use it as pH indicator.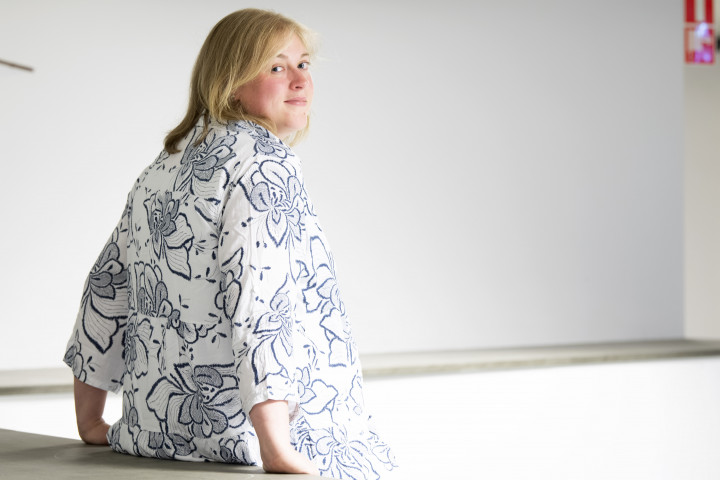 I studied Molecular Life Sciences. It is a very broad programme, which includes physics, chemistry, biology and so on. Afterwards I looked for a PhD position that would also be multidisciplinary, because I believe that's where the really cool science happens. The other thing that really appealed to me about this project was that it has a very specific end goal. I understand why people enjoy fundamental research, but I prefer working on applied research. When you are not sure where it's going, it helps to have this external motivation. You know that the end result will help people detect cancer early and that helps to keep you going.'  
Ups and downs
'I'm now in the final stage of my PhD, finishing my thesis. I always say: it has been a rollercoaster but I've enjoyed the ride. There have been ups and downs. I didn't realize that I'd have to deal with so many setbacks as a PhD. That decreases over the years, but at the beginning you just have try something and see if it works. During a PhD, there are also periods when you don't have the results you were aiming for. Especially at the end of the second year, there might be a moment when you don't have much even though you expected to be pretty far at that point.
 'While most people, considered the pandemic a curse, for me it was a blessing'
Luckily for me, the COVID-19 came. While most people, especially PhDs, considered the pandemic a curse, for me it was a blessing. It allowed me to reflect on everything I'd been doing and decide what the next stage of my research should look like. When we were finally allowed to go back to the UT, I had a good idea of what I wanted to do.'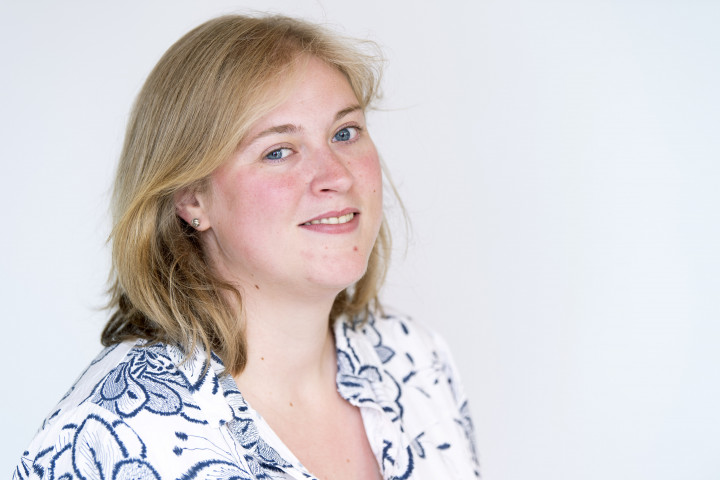 Freedom of science
'I have really enjoyed my PhD journey. Actually, I enjoy research now more than when I started. When I was deciding to do a PhD, it was partly because I wasn't sure whether I wanted to work in academia or in industry. Now I know that I love the freedom in science. Being able to brainstorm and come up with your own ideas is very motivating. On top of that, I've really enjoyed collaboration with my colleagues. I never felt lonely like some PhDs say. I always felt supported. Overall it has been a really nice experience.
 'I never felt lonely'
I wish to stay in science, even though that might not be the easiest path. Getting a permanent contract in academia is of course not easy. However, my heart is in academia and we will see how far I can go. Many routes lead to Rome and you have to find your own. I'm trying to find out what fits me and how to get to my goal. Every time I see professors in their festive gowns, that seems to be the ultimate goal, but the most important thing to me is that I do what I love and inspire people around me. Who knows where that will be.'