What I do
'I find it very hard to summarize what I do in a short pitch, because there are so many interesting aspects of my project. In general, my research is about the introduction of technology to society, more specifically smart city technology. We all know that, for example, the introduction of smart phones led to many great things, but also quite some challenges. More forms of data-collection and technology are entering cities. Think of security cameras, Wi-Fi-tracking, Internet of Things applications and so on. What consequences could these technologies have on a societal level? I explore how different stakeholders clash when new technology arises and how we can use this controversy in a constructive way, by employing design methods.
Anouk Geenen
PhD research topic: Designing for Controversies in Responsible Smart Cities
Works at: Human Centred Design group at the Department of Design, Production and Management of the Faculty of Engineering Technology (ET)
Studied: Liberal Arts and Sciences (Bachelor's degree) and Theoretical Physics (Master's degree) at the University of Amsterdam
Originally from: Limburg, the Netherlands
How I got to the topic? I've always been interested in the relationship of society and technology and I've dived into humanities on the side of my main degree. I have a Bachelor in Liberal Arts and Sciences and a Master's degree in Theoretical Physics. That might sound like a strange combination, but I was always interested in how the world works – in a theoretical sense but also in a societal sense. When I was a kid, I wanted to be an archaeologist. Egyptologist to be precise. I was fascinated by pyramids and at some point I found out that the pyramids of Giza were by design correlated with the stars in the constellation of Orion which make up Orion's Belt. That got me interested in astrophysics and that got me interested in physics. It seemed like a logical journey to me.
'I never really planned on being in academia'
After my Master's, I just felt like I was not done yet. I was not done learning, and I wanted to explore and contribute to a different, more societally relevant and applied field. The topic of smart cities followed up nicely on my master project on smart grids. I never really planned on being in academia and also considered doing something else, such as strategy consultancy or moving abroad and working for an NGO. But then I realized I could do all those things later on. The time for a PhD was now.'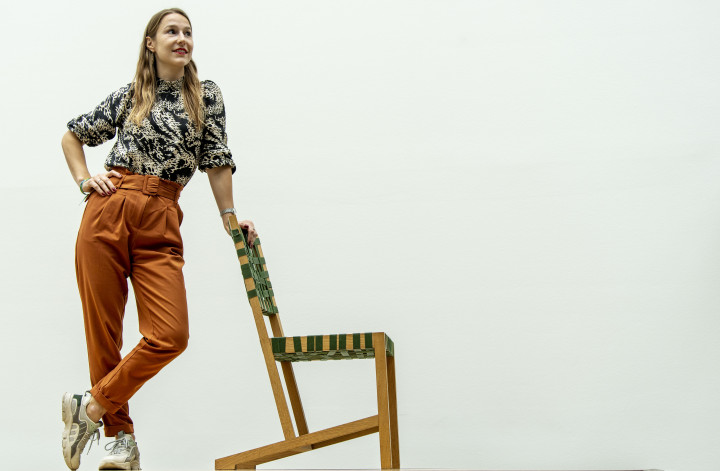 Pros and cons
'I'm now in my fourth year of PhD. It has been interesting for sure. It's been really nice to explore a completely different field. I am working on human-centered design, which is something I didn't have any experience with when I started. I had to throw myself into the deep end and it's been fun. The great part of doing a PhD is that you can still learn so much. It allows you to grow. At the start of your PhD, you might think you should know it all, that you should be an expert. But you are hired to learn and to grow. It's called being PhD student for a reason. However, due to corona I had to do everything differently than planned. I don't want to be a corona whiner, but corona has definitely colored the experience a lot.
'The great part of doing a PhD is that you can still learn so much'
Everyone warned me that PhD is a lonely job, but I didn't expect it to be like that for me. I'm very social and active. I initiate a lot of projects and collaborations, so I thought it was just not in my nature to become lonely. But it's certainly been more lonely than I expected. In the end it's your thesis, your research; it is all up to you. What's been really difficult for me was settling on one specific topic, one specific research question. And that is something that has to come from you, your supervisors can only advice so much. I'm very broadly interested, and so this was a big challenge.
Challenges for all PhDs? Everyone has their own relationship with their supervisor and navigating that is a common challenge. I have been very lucky to work in a team with great people. Plus, a PhD comes with a lot of self-searching. Another challenge all PhDs share is procrastination, I think. Planning four years is very difficult and many unexpected things can happen in that timespan.'
Outside of academia
'On top of doing my research, I initiated two diversity projects at the UT: recently the Diversity Special was released and in November a new art piece promoting diversity will be revealed. I've always been an advocate for diversity, that interest just comes naturally to me. Societal justice is important for me. When I was studying physics I saw basically no female professors and promoted the importance of role models And it might sound cheesy, but I always think: be the change you want to see. If I feel that I can do something to improve things, I cannot sit still.
'I've seen enough of university life for now'
After my PhD, I want to get out of academia, at least for a while. Academia is beautiful because of the freedom it gives you to learn and explore different topics, but it is also very stressful and competitive. There is a lot of pressure to publish, but there is so much more to being an academic. I'm not sure the current academic system leads to more engaged scientists and I want to be an engaged scholar. Once I've finished the PhD, I've seen enough of university life for a bit and am ready to explore the outside world. I'm very happy I decided to do a PhD. Of course I had my ups and downs, but It is meaningful and interesting work in the end.'