paul van dijk
Paul van Dijk started his career at ITC (Faculty of Geo-Information Science and Earth Observation) in 1987. He spent 25 years at ITC, first as an assistant professor in Geological Survey, later as program director of Applied Earth Sciences, and lastly as Head of Research.
From 2012 onwards Paul van Dijk was engaged in setting up the Twente Graduate School (TGS) and served as the TGS Director from 2015 until the end of 2022. Under his leadership, TGS developed the PhD Charter and EngD Charter, laying out the rights and obligations of PhD and EngD candidates and of supervisors. Doctoral education was expanded to a tailored program of personal development and career orientation for all doctoral candidates, including training in Academic Integrity. TGS also facilitated PhD counselors available for all doctoral candidates.
Paul van Dijk officially retired on the 1st of January 2023. The farewell reception to mark his (early) retirement is held on 11 January 2023 from 16:00 to 18:00 in the Foyer of Waaier.
You have worked at ITC for 25 years and at the UT over 10 years. How does it feel to be leaving after such a long time?
'It's a big change. I'm gradually getting used to not working. I'm looking forward to having more time with my family and my grandchildren. After being engaged at the UT for so long, I also realize that it's time to pass on the torch to the new generation. The work I was doing is of course not finished, but there are very capable people to take over. Overall I'm very happy. I decided to retire early, because it simply felt like the right time.'
What have you enjoyed most about your time at the UT? Are there any highlights that come to mind?
'That is difficult. There have been so many! I first arrived at ITC in 1987, which feels like ages ago now. ITC joined the UT in 2010 and in 2012 I made the jump to TGS. That was quite a step and I look back at it with pride. I'm proud of all the work we did on setting up TGS. It has grown to be an established entity that benefits doctoral candidates. We have developed the PhD Charter laying out the rights and obligations of PhD candidates and of supervisors. There are now a lot more options for personal development, and more focus on wellbeing of PhD and EngD researchers. I have felt privileged to work here, and especially to work with students and with doctoral candidates.'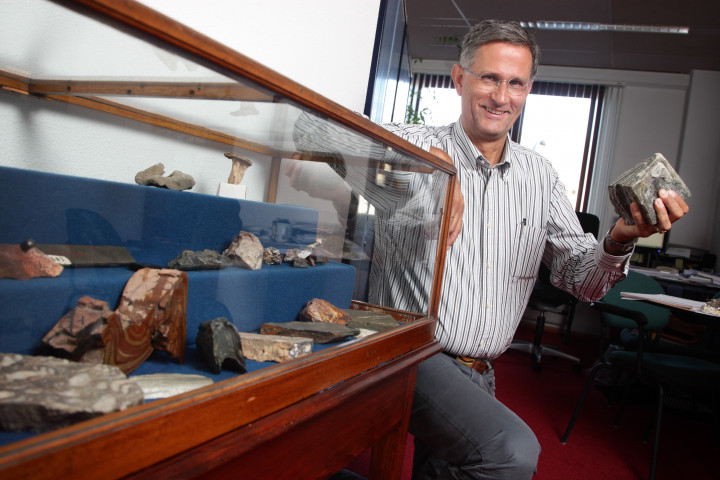 Paul van Dijk at ITC in 2011. Photo by Gijs van Ouwerkerk 
You have indeed dedicated a large portion of your career to working with doctoral candidates. Was there any particular reason for that?
'This passion came gradually after I supervised several PhD candidates at ITC. The personal growth these young researchers go through is very intriguing. I like seeing them develop. I really enjoyed having the contact with young people who are eager to conquer their place in the scientific world. It's important to support them. PhDs do a lot – if not most – of the scientific work at the UT. Every professor has a couple of PhDs who do the ground work. Without them, there'd be a lot less research. I sometimes call them "the crown jewels of scientific community".'
Is there anything the UT could do to further improve the situation of doctoral candidates?
'Based on the input we get at TGS, we see that about 90% of PhDs are happy with the supervision and training they receive. The enthusiasm is there, which is nice to see. Then there is of course the other ten percent who might experience some friction. There is sometimes mismatch in the research subject or culture or expectations. We can help this by creating more awareness about differences in cultural backgrounds and even supervision styles. I believe the environment has become more inclusive and the PhD population is truly international now, but there are still people who don't feel accepted. It's important to find out where this clash comes from and how we could mediate it. Throughout the years, I have also been concerned about the position of non-employed PhDs. I believe that they should be treated as equally as possible. We have made good steps in that direction, but there is still room for improvement.'
How would you describe your role at the UT?
'I'm inclined to operate below the radar. The image of a so called "oliemannetje" comes to mind. I'd say I'm someone who puts oil on the parts that squeak to make sure that everything works well.'
You have been involved here for more than three decades. How has the UT changed over the years?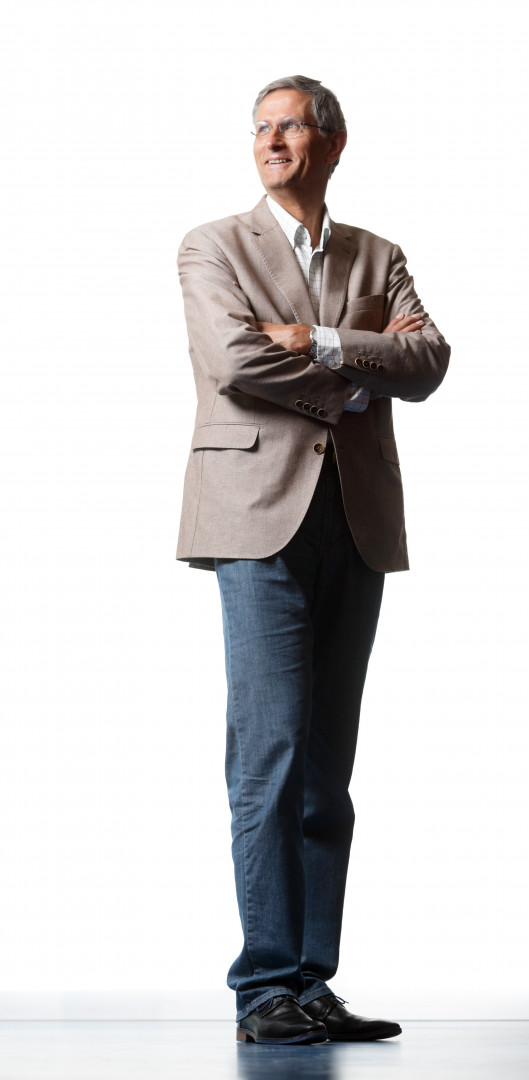 'There have of course been many changes, but the one I'd like to highlight is the change in our attitude towards international students and PhDs. When I started here, most internationals came here on scholarships and had to return to their home countries after graduation. It was development driven. There has been a big shift towards self-supporting students and PhDs. We now invite them to stay in the Netherlands after graduating and to contribute to our knowledge economy. I must say that I'm completely perplexed by the most recent developments in this regard. Even the Dutch government seems to believe that we should discourage international students to come here in high numbers. I don't fully understand this. Are we victims of our own success?'
What are your plans for the future? What are you most excited about?
'First, I have a lot of boxes from my UT office that I need to sort through. And I'm looking forward to spending more time on my hobbies – reading, geology, history and archeology. I'm excited to have more time to do things, work in the garden, spend time with my grandchildren.'
Do you have any advice for the future generations?
'Always care about the person. Listen to their experiences. You can't solve everything, but providing a listening ear is important and goes a long way. That is also why I'm very happy with my successors. TGS has grown and my responsibilities have been distributed to two colleagues, who are both former PhD counsellors. That means that they have listened and helped PhDs with various hurdles. That is a good start for their position at TGS.'   
How will you look back at your time at the UT?
'I'm really grateful and happy. I'm grateful for all the opportunities and responsibilities the UT gave me. They trusted me and I tried to do my best.'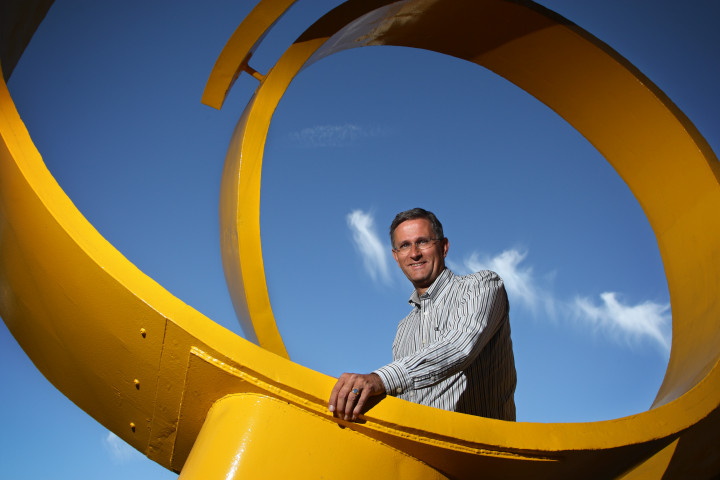 Paul van Dijk at ITC in 2011. Photo by Gijs van Ouwerkerk