NTS is a strongly vertically integrated first tier supplier with a global presence. It is a one stop shop in development and engineering, component manufacturing and assembly for machine builders in the global high complexity, low volume and high mix markets. 'As a system architect I focus on new systems development; the conversion of functionality, technical requirements and interfaces in a concrete and verifiable design. Next to that I am involved in translating this design into qualitative and cost efficient production, which factually requires the same competences.'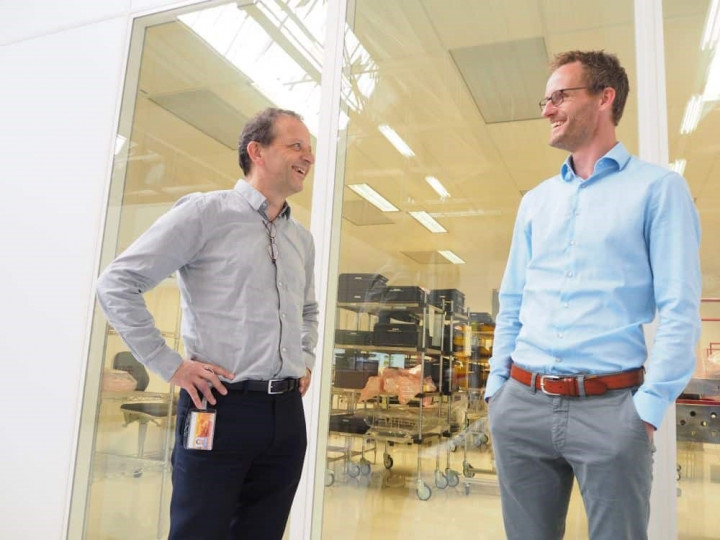 Capabilities and experience
NTS subsequently take the lead in introducing the new design into the manufacturing organization. 'For the most complex new modules, a system architect supports this introduction by reviewing the translation of the module's functions to requirements and the development of the tooling required for the product qualification. Smaller companies however - who typically have a new technology and idea, but not the means nor expertise to rapidly create a machine - usually also use our capabilities and experience that are required to develop a new system from scratch with industrial quality.
Outsourcing system architecting
The world of high-tech machine builders is extremely competitive. Their success is exceedingly dependent on their ability to realize quality, cost effectiveness and short lead times in bringing new technology to series production. Outsourcing system architecting can contribute significantly in achieving that. NTS has demonstrated that fact in a number of cases.
More with less
Outsourcing system architecture - instead of doing it yourself - is all about achieving more with less, for example by saving on lead time or costs to growing into an organization that actually produces systems. The actual benefits however, states Rens, vary and are dependent on the role NTS is asked to play. 'In my job you have to be able to understand the complex physics and designs of the products of customers, discuss requirements and interfaces and come up with sane solutions and alternatives. Simultaneously there is an importance in contributing to the balance between risk profiles - the uncertainty on technical feasibility and workmanship - time to market and commercial agreements. Next to that my work for example entails proposing system architecture that enables the integration of technological, market and business strategy of customers, and engineering requirements for sub systems and interfaces to the customer's core technology. At the same time it is not all about technology, but also about organizing an optimal process. That means working closely together with customers, our project and sales managers, and playing my part in our multidisciplinary new product introduction teams into series production is key. And all those dimensions makes working alt NTS very rewarding for me, especially when I see an idea being transformed in concrete and successful product and customers flourish.'
Precision and maneuverability
NTS specializes in the development, manufacturing, and assembly of (opto-)mechatronic systems, mechanical modules, and critical components. Our expertise? Precision and maneuverability.
Our (opto-)mechatronic systems and mechanical modules contribute to future technologies.
Find out more and accelerate your future.
nts-group.nl/career
---
This article was published in the second editon of the 4TU Career Special, a shared publication by the news editors of Cursor (Eindhoven University of Technology), Delta (Delft University of Technology), Resource (Wageningen University and Research), and U-Today (University of Twente). The magazine came into being in collaboration with industry, and is explicitly aimed towards students who are either in the final phase of their studies, or have just graduated.