The Federation aims to deliver well-educated engineers and technological designers; conduct internationally important and socially relevant research; and stimulate cooperation between academic institutions and industry.
By cooperating in the fields of education, research, and knowledge valorisation, 4TU is a conversation partner at both the national and the European level for governmental, political, and stakeholder organisations.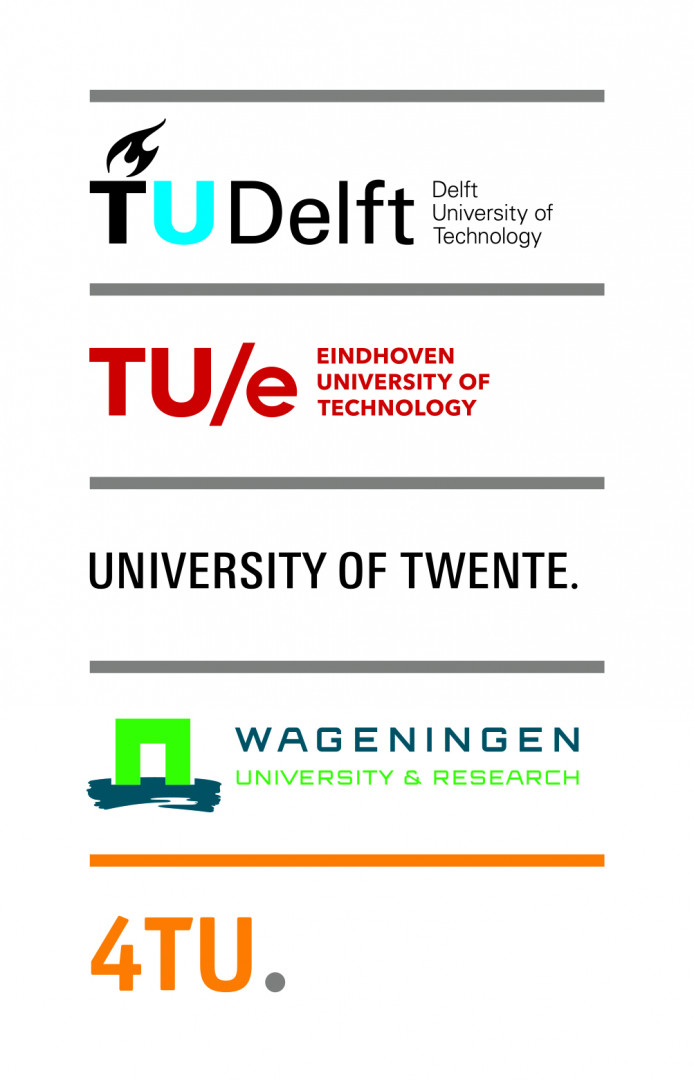 Master of Science Programmes
The Federation offers five shared Master of Science programmes, as well as 20 post-Master education programmes, all of which have been combined into the 4TU School for Technological Design, Stan Ackermans Institute. Research activities are categorised by theme in the 4TU research centres. In this way, they connect and strengthen the four technical universities, and the education and research they offer.
Research
Towards the end of last year, 4TU launched five research programmes. A total of €22 million was made available for this purpose. During the coming five years, about 42 tenure trackers and 29 postdocs will be working on five new research programmes, namely: Plantenna; Precision Medicine; Pride & Prejudice; DeSIRE; and Soft Robotics. With these programmes, 4TU is making an important investment in long-term research.
A career in science
A tenure track offers the possibility of building a career within the world of scientific research. It is usually preceded by a PhD or postdoc. The four technical universities all offer such a tenure track under the 4TU flag. During your tenure track, you experience whether a scientific career within the university is something for you, and whether you will eventually be able to grow into a university teacher or professor.
Facts
The number of students obtaining a master's degree at the four technical universities has increased enormously. In 2008, 4,829 master's degrees were awarded, whilst in 2018, the total reached 8,448—an increase of 84%.
An increasing number of women are amongst those obtaining a master's degree. The period 2008-2018 saw an increase of 109%, compared to an increase of 71% in male graduates.
--
This article was published in the second editon of the 4TU Career Special, a shared publication by the news editors of Cursor (Eindhoven University of Technology), Delta (Delft University of Technology), Resource (Wageningen University and Research), and U-Today (University of Twente). The magazine came into being in collaboration with industry, and is explicitly aimed towards students who are either in the final phase of their studies, or have just graduated.